We're extremely excited to announce new, long-awaited features at Waydev.
Teams, Create your teams and filter them on each page. Try it out →
In the Engineers page -> Create your team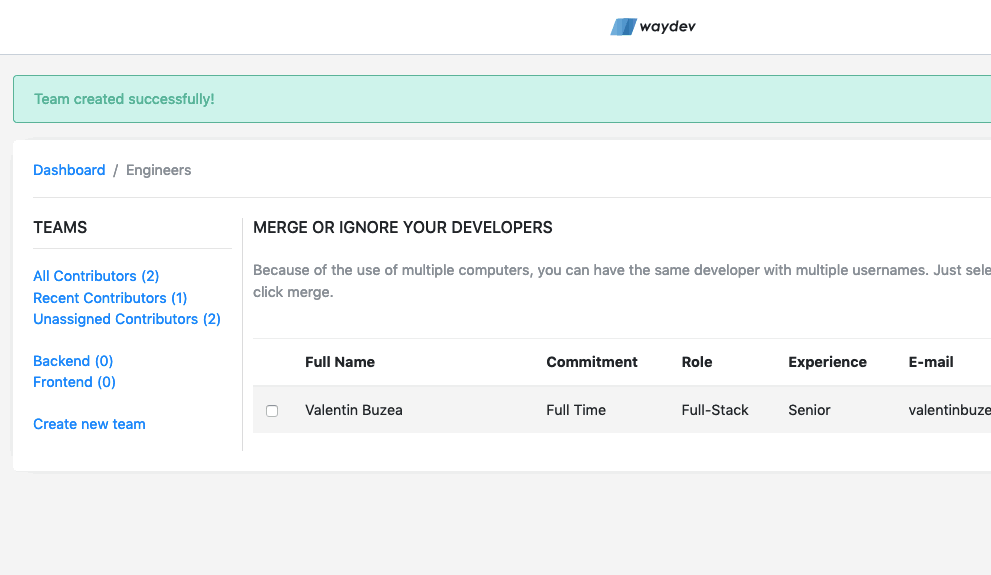 From All Contributors -> Select the engineers and add them in the team, or multiple teams



You can filter the stats on each of your teams, in the dashboard, work-log, project timeline, retrospective and daily update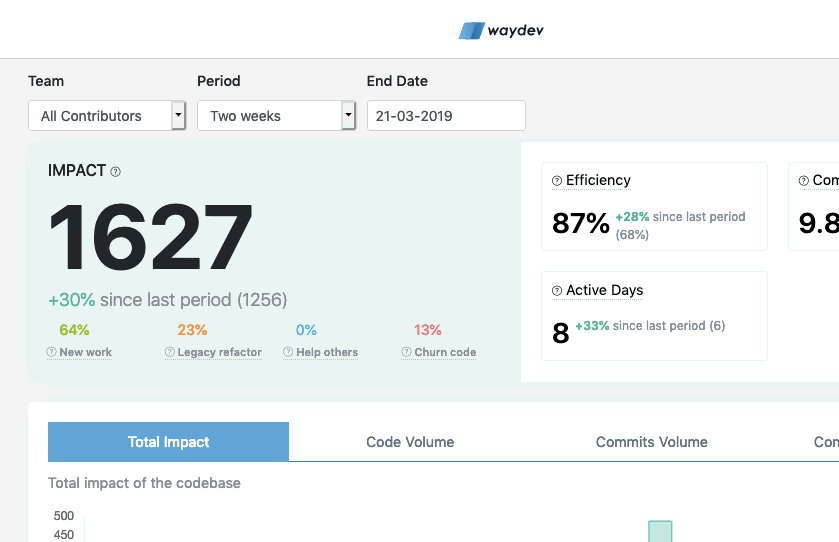 And we added a new filter for the repositories, now, from each page, you can select the stats for specific repositories.
This feature is available for our customers.
Why to upgrade? Our Pro plan includes concrete stats for your daily stand-ups, 1-to-1 meetings and for checking the history of the engineers work.
Work Log – zoom into commits for all the team.
Developers Summary – zoom intro each engineer starts.
Project Timeline – zoom into your project stats.
Daily Update – check your work, day-by-day.
Retrospective – check your past work.
Teams – create teams and filter them on each page.
What is our roadmap?
In the next couple of weeks, we will introduce more stats from Pull Requests, and also the possibility to compare your team stats with the market baseline.
If you want to find out more about how Waydev can help you, schedule a demo.