The Sprints feature provides an overview of your active sprints. It helps you visualize whether your sprint is at risk, where team members may be over capacity, or whether they are falling behind with work. Keep a pulse on your sprint progress. Visualize and mitigate sprint risk using our forecast model. Identify capacity issues and scope creep.
How to use the Sprints feature
The red bar indicates the current day in relation to the sprint, while the green bar points out the sprint progress in relation to the elapsed time from the sprint start. We gather evidence from multiple data points in order to provide a forecast of your sprint risk.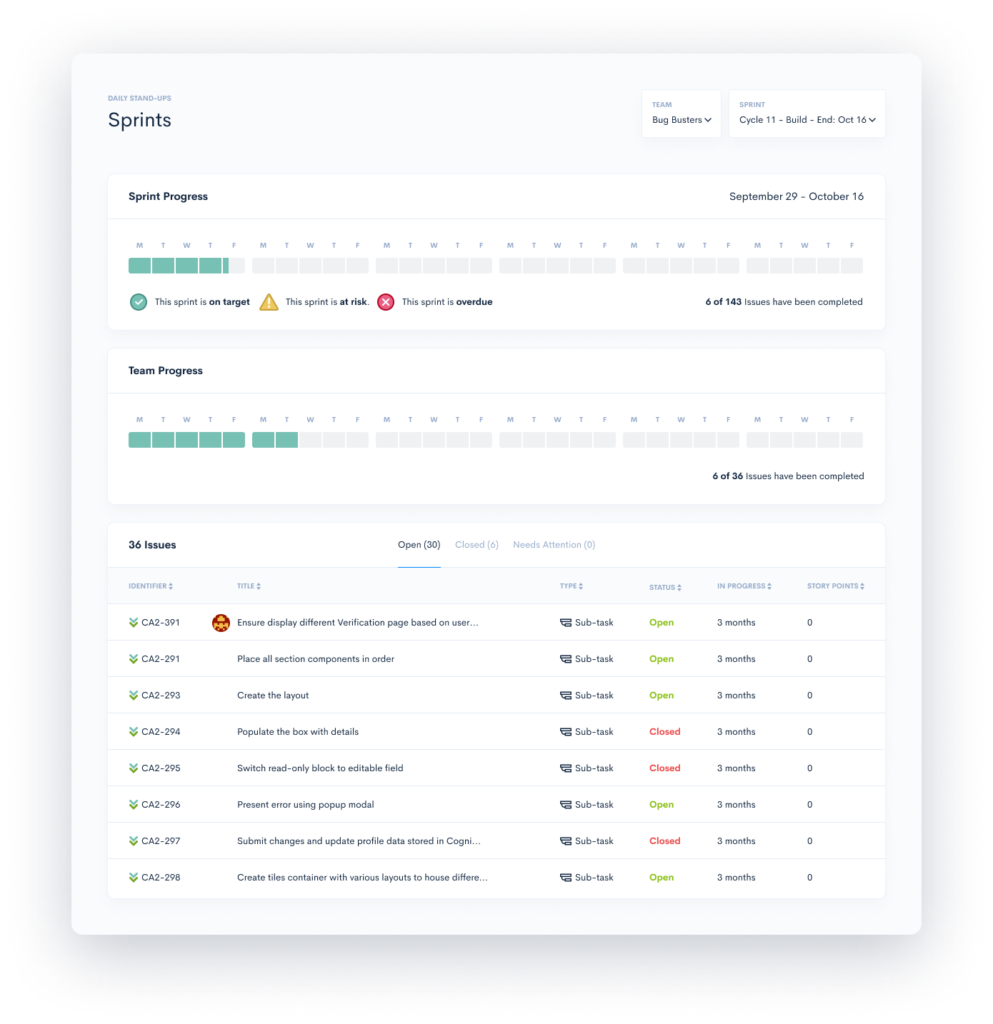 The Issues list is situated below the sprint risk forecast. It comprises all the Issues in the sprint. You can view the priorities, identifiers, assignees, titles, types, status, duration, and story points. If there is no avatar next to the identifier, it means that the Issue is unassigned.
You can view the Open Issues, Closed Issues, and Issues that Need Attention. You can sort the table by identifier, status, time in progress, and story points.
You can select another team by clicking on the team name on the upper left side of the page.
You can find the Sprints feature in the Daily Stand-Ups submenu.