Two-factor authentication (2FA)
Enable the two-factor authentication to add an extra layer of security to your account
How does it help
Waydev integrates with Google Authenticator, Microsoft Authenticator, LastPass Authenticator, 1Password, Authy, and FreeOTP, in order to provide the Two-factor authentication feature.
The Two-factor Authentication is an extra layer of security for your account, granting access only after inserting a unique 6-digit code, which is sent to your Authenticator app on your device.
How to enable 2FA
Step 1: In the Account section, select Two-Factor Authentication.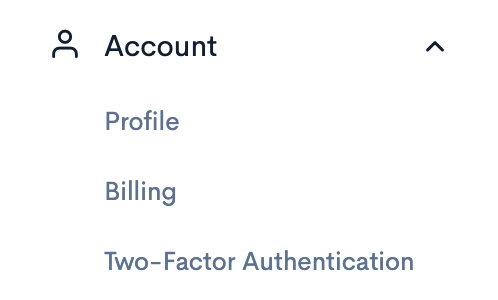 Step 2: Click the Generate Secret button.
Step 3: Scan the QR code with your Authenticator app. Insert the 6-digit code generated and click the Enable 2FA button.
Step 4: Done! You will be prompted to insert the 6-digit code generated on your Authenticator app every time you log in.