Manage your remote engineering team effectively with Waydev
Waydev analyzes your codebase to provide you with a data-driven story of how everyone is doing, wherever you are.
Waydev is built to:
Track remote engineering work
Spot and eliminate bottlenecks
View how engineers collaborate
Direct meetings backed by data
Track the effectiveness of your remote engineers' work
Gain visibility into your remote team's work habits to enable you to compare trends and help your remote team increase effectiveness. See how much time is spent refactoring old code vs. creating new work. Gain a solid understanding of engineers' code churn and commit risk.
Spot and eliminate bottlenecks timely
Quickly spot and eliminate project bottlenecks. Correlate high amounts of code churn to blockers and address them timely. Remove any blind spots.
View how engineers work collaboratively
Keep a pulse on your remote team's code review workflow. Understand how engaged are your engineers in the code review process. Discover the velocity of your remote team and spot any outliers with the collaborative metrics.
Stay updated – Stay up to date with your engineers' activity with Work Log. Lower friction with your engineering team.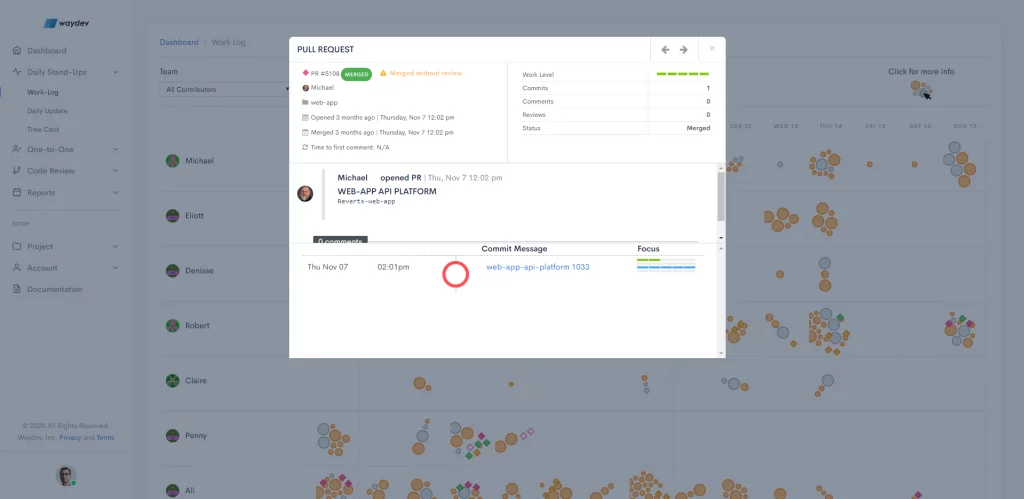 Spot stuck engineers – Zoom into irregular work patterns with Developer Summary. Work with the engineers to understand and address blockers.

Evaluate releases – Gain insight into your release success with Project Timeline. Examine how work dynamics shift over time. Capture an overview of your remote team's performance.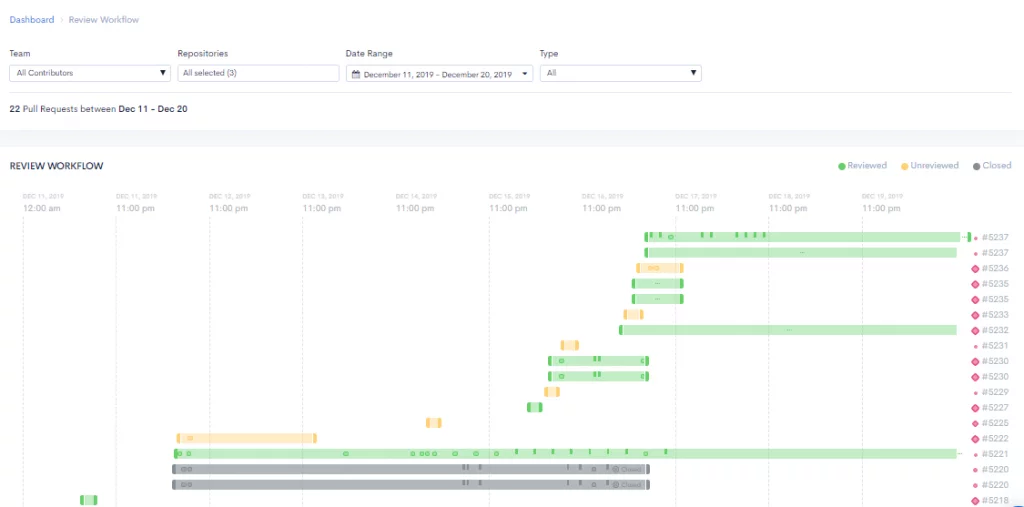 Enhance engineering collaboration – Optimize your code review workflow with Code Review. Gain a birds-eye view of pull request activity and keep track of your team's velocity.
"The software provides a deep analytical analysis of remote engineering teams, letting managers understand remote team productivity and adjust strategies accordingly." Omer Abramovici | VP of Technology, Bloomfield