Download the whole article here
If you're looking for a Jellyfish alternative, Waydev is the best fit. Waydev helps engineering leaders by offering them engineering performance reports and a holistic view of the software development process.
Waydev acts as a single record system for measuring costs per epic/feature, resource allocation, individual and team performance, and delivery velocity.
Here's how Waydev is comparatively a superior product:
Waydev is a more holistic platform whereas Jellyfish is more inclined towards project management than towards code & DevOps activities.
Waydev has custom reporting and budget reporting for engineering leaders. On the other hand, Jellyfish has just a few reports designed for engineering managers. So, expect less flexibility in presenting the data – no customizable reports.
Jellyfish's UI takes a while to get used to – the product needs additional research before using it, it is a complex app.
We offer both cloud and on-premise solutions. Jellyfish has no on-premise solution yet.
Waydev is SOC 3 certified (highest level of security) whereas Jellyfish is SOC 2 certified.
With Waydev, DORA metrics are available since we integrate with many the CI/CD Tools (CircleCI, Github Actions, Azure Pipelines).
Calendar integration is also available with Waydev (only one in the market to offer this) to help you start measuring maker time and meeting load for your teams.
You need to talk to several people in Jellyfish before starting a trial. But with Waydev, its super easy.
Find out more details about both the platforms below:
Intro
Software development is a field abundant in data. However, many organizations and engineering leaders have yet to leverage the potential of data in decision-making due to the lack of necessary tools.
It's a known fact that software defects come with severe repercussions. Only for the US economy, they cost billions of dollars each year. The main cause is the major gap between the available information and the insights needed to make decisions. When the information requirements are not met, engineering executives have to rely on gut and past experiences when making critical decisions.
Development analytics tools are meant to cover the information gap and provide actionable data to technical leaders. This article will compare Waydev and Jellyfish to help engineering leaders find the right solution for their needs.
Getting Started With Waydev
To start a trial with Waydev, users only need to create an account, sign in to the app, connect their Git repos & Jira projects, and that's all. Waydev can integrate with GitHub, GitLab, BitBucket, Azure DevOps, Jira, and their on-premise counterparts.
Getting Started with Jellyfish
Jellyfish doesn't offer a free trial, and its users are required to purchase an annual subscription to use the tool. Jellyfish integrates with GitHub, GitLab, BitBucket, Jira, Aha!, and Productboard. However, they don't provide on-premise deployments.
Waydev Performance Analytics
Waydev covers multiple perspectives and use-cases regarding performance tracking. We have listed some of their reports:
Dashboard – This report gathers the most used functions of Waydev into a panel of graphic data. This synopsis allows you to keep track of teams' performance.
Project Timeline – Showcases the work volume for a selected period, so engineering executives can determine whether specific issues are connected to past events. This report can also highlight team-level work patterns and trends. Engineering leaders can also understand how much effort went into new work, how much technical debt has been paid off, or how much code was churned.
Sprints – This report aggregates historical & present data points from Jira into Sprint Risk. The Sprint Risk answers questions about sprint health, such as executing sprints better or understanding if their team is overcapacity and falling behind.
Developer Performance – Gathers all the metrics related to developers' activity into a customizable report, helping engineering leaders use performance metrics to optimize the whole team's output.
Targets – This report helps you visualize and monitor your goals. Engineering leaders are able to set custom targets for their developers, teams, and organizations and then be notified when there's any progress. Potential opportunities can be uncovered and transformed into measurable, actionable targets.
PR Resolution – This feature can be used to find outliers on your pull request workflow, to observe team dynamics and the factors contributing to them. This report will enable you to find the bottlenecks in the PR cycle over the course of a sprint, by concentrating on six PR cycle metrics: Time to Resolve (a PR in hours), Time to First Comment (in hours), Number of Follow-on Commits, Number of reviewers on a PR, Number of reviewer comments on a PR, and the Average number of comments per reviewer.
Jellyfish Performance Analytics
Jellyfish works in several stages. First, they gather all the engineering signals coming from commits and pull requests in Git repositories and assigned tasks in Jira.
The second step consists of taking contextual data from calendars, product planning tools, and HR software to build a picture of what engineering teams are working on and how much time they spend.
Their end goal is to delimitate the allocation of work and resources to different categories like projects, releases, business objectives, etc. Here are some of the main features provided by Jellyfish:
Alignment – Helps to sync engineering decisions with the software development activity and illustrates the influence of management decisions on resource allocation and net gain.
Investment distribution – Presents a comprehensive account of time spent on every work category (Roadmap, Unplanned, Infrastructure, Support, and Other).
Technical Debt – This report looks into the incremental performance of teams. Users can spot if teams spend too much time fixing bugs or paying down technical debt.
Product Pillars – Users can utilize this feature to find where the issues are located and correct any misalignments between their goals and output.
Productivity – Allows users to understand whether engineering work is poorly categorized or spending too much time on low-priority work.
Waydev Pricing
Waydev has three pricing plans:
The Pro plan starts at $449 per year, per engineer, and it includes Git integrations, ticketing integrations, calendar integrations, CI/CD integrations, CI/CD reports, daily stand-ups reports, one-to-one reports, code review reports, calendar reports, stats benchmarking, email & chat Support.
The Premium plan starts at $649 per year, per engineer, and it includes the all features from PRO plan along with Executive Reports, Custom Reports, Project Costs, Custom Roles, Custom Team Settings, Custom Metrics, Targets & Alerts, Stats Management for User Roles, Priority Support and SLAs, API Access and a dedicated Success Manager.
The Enterprise plan has custom pricing for custom requirements. It includes all the features from the Premium plan along with on-premise Git integrations, on-premise ticketing integrations, self-hosted or cloud-hosted, SAML (SSO) integrations, custom engineering support, enterprise customer success, engineering efficiency support. This plan is suitable for a higher number of technical employees
Jellyfish Pricing
The pricing plans for Jellyfish are not publicly available. Potential customers need to schedule a meeting to obtain a demo and learn more about their pricing plans.
Waydev vs. Jellyfish – Different Approaches to Developer Analytics
Waydev is a software development analytics solution that addresses real-life use-cases related to managing engineering teams and enables technical leaders to find the insights needed to improve their teams' output.
Their three focus points are visibility, velocity, and productivity. Waydev provides granular visibility to manage teams based on objective data. Velocity can be achieved through real-time metrics and reports that optimize the decision-making process, reduce cycle time and increase development speed.
Jellyfish works with engineering signals to create a perspective into what software teams are working on and when. What they consider engineering signals are units of completed work, like commits and pull requests in Git repositories, and tasks in issue tracking tools.
Similar to Waydev, Jellyfish doesn't require manual input, process changes, or workflow adjustments. Engineers are encouraged to deliver their work normally while the product turns the signals into reports and metrics.
Waydev Customers Reviews
"Waydev is an easy-to-use, robust platform that aggregates & displays
critical project and developer metrics in an easy-to-digest way."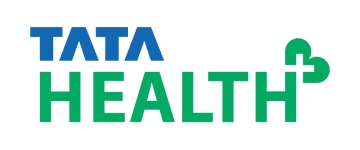 "We were looking at bugs, and we would ask how many tickets got reported
resolved. But after Waydev came, we were able to get a little bit deeper."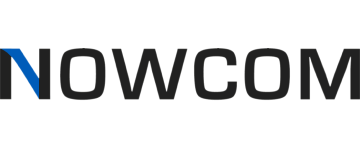 "Waydev helped us identify the output of our teams.
It improved the overall efficiency of our engineers."

"Thanks to Waydev, we have a lot of insight into the whole
development process and a more data-driven approach."

"It's easy to use, provides helpful insights on how to support
developers. Their support is very fast, which I love."
Switching From Jellyfish to Waydev
If you are looking for Jellyfish alternatives or just curious about what other Git Analytics tools have to offer, we have prepared a list of reasons why you should switch to Waydev:
Waydev offers a 30-days free trial.
On-premise is deployment available.
We are SOC 3 certified (highest level of security).
Dedicated customer success manager.
24/7 support via email, live chat, and phone.
Highly customizable.
Budgeting Report for Engineering Leaders.
DORA metrics are available since we integrate with all CI/CD Tools.
Calendar integration available (only one in the market to offer this).
If you want to find out more about how Waydev can help you, schedule a demo.