Work Log
Gain a bird's eye view of your team's output and work habits. Zoom into commit and pull request activity to eliminate guesswork.
As a manager, it's important to know how everyone is doing, both individually and as a team.
Managing big teams is no walk in the park — you have to juggle several activities, join long meetings, lead unproductive stand-ups, and then hopefully, get some work done. The work log let's you inspect your team's output and habits, and get automatic insights to eliminate guesswork.
How to use the Work Log
The Work Log helps engineering managers make decisions backed by data, set expectations proactively, and help their team improve over time.
It also helps gain visibility into the onboarding process, understands where their team is focusing their attention, or notice when there's an unexpected spike in activity.
As you can see, the Work Log is a powerful new way to manage your engineering team more effectively. Use it to:
Visualize the interpersonal dynamics and work patterns;

Identify bottlenecks at a glance;

Increase momentum and deliver faster.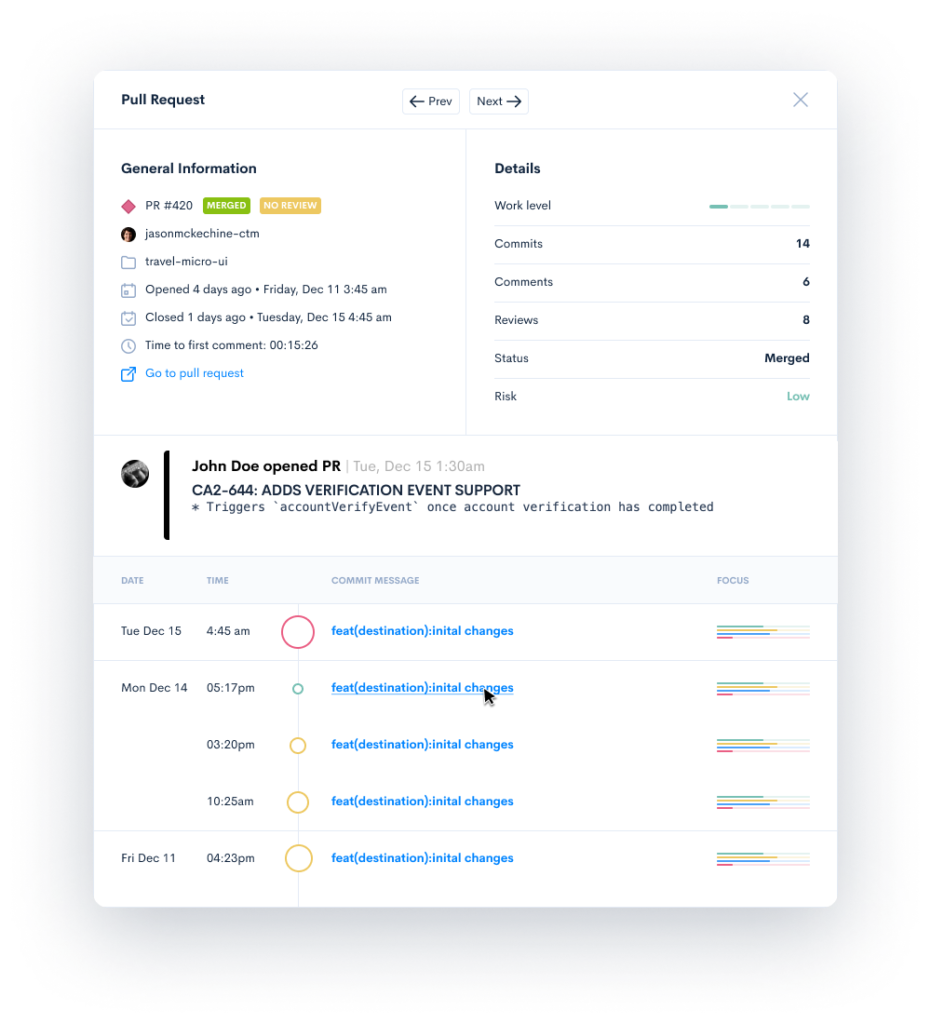 Click any item in the Work Log report to zoom in and find out valuable information, such as:
The work focus;

The commit size;

The commit message;

The time of execution;

Pull request reviews;

Pull request comments;

The time to first comment;

The status of the pull request;

The commit timeline of the pull request;

The repository where the work was done.
Work Log items