Working remotely? Waydev can help. Learn how to gain visibility into your engineering teams activity with Waydev.
Request a demo
Resource Planning
Visualize the financial costs of engineering work.
The Resource Planning report helps engineering executives understand how well resources are allocated and how to optimize team dynamics to improve software delivery velocity. It helps identify how bug fixes and issues impact roadmap and delivery velocity.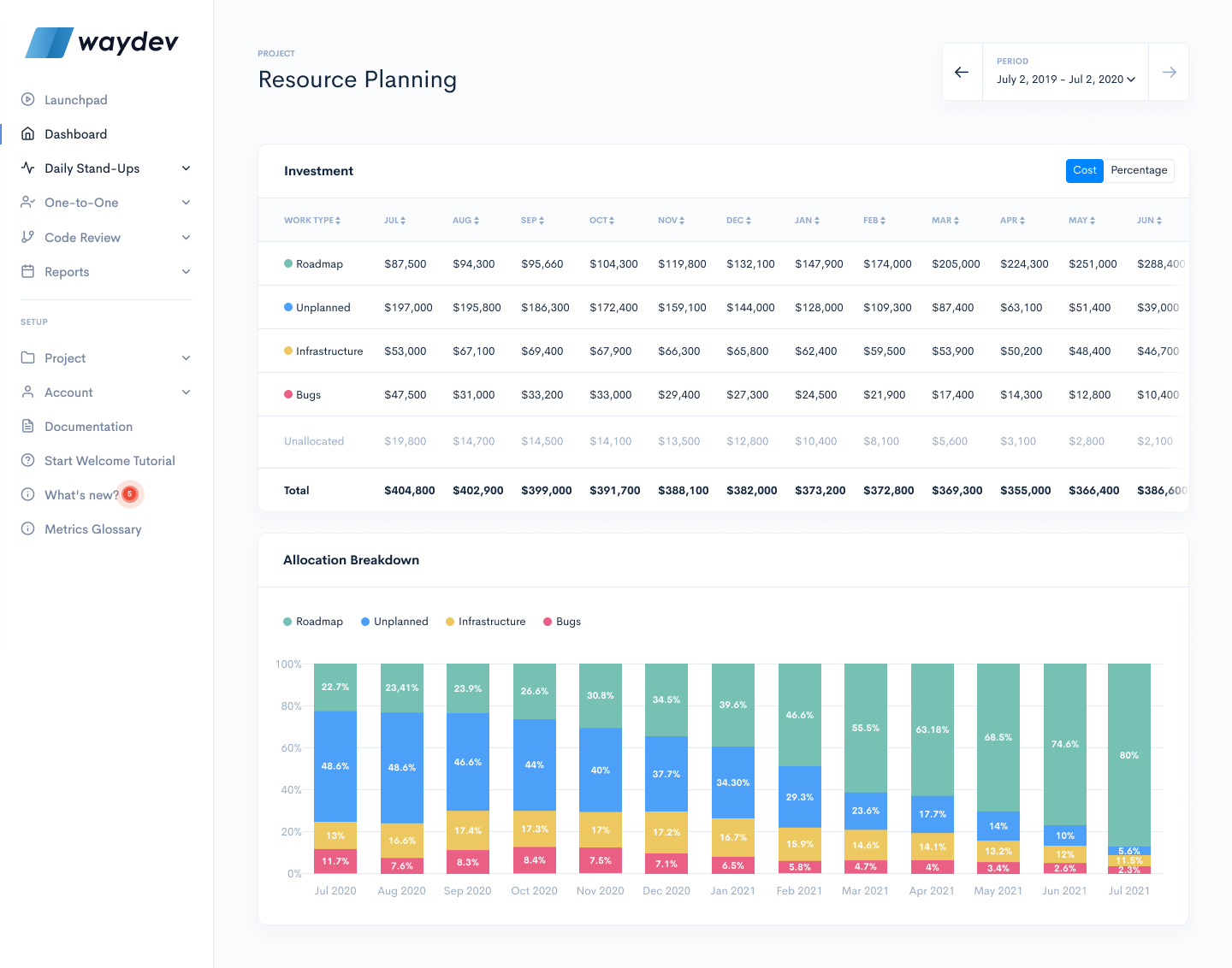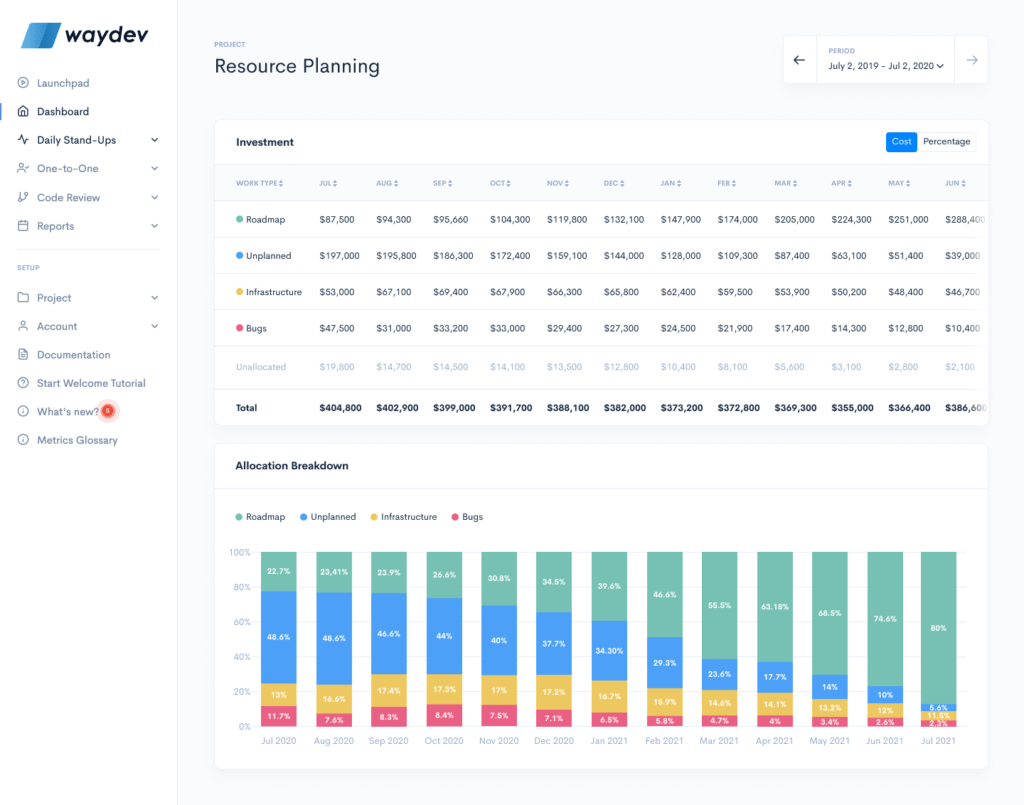 Gain complete visibility into engineering teams' work and how that work aligns with the organization's key business initiatives and across the engineering department.