Development Resource Planning
Help your team ship on schedule and on budget. Waydev supports your software development project planning with features that improve team dynamics, identify what impacts your roadmap and ultimately increase software delivery velocity.
You will gain a better understanding of how well engineering resources are allocated, visualize their financial costs and have more control over the progress of key initiatives and deliverables.
300+ Engineers Managers are using Waydev for planning & budgeting
Using your own data, our features will offer insight into how to budget accurately, how to determine the scope of projects and to decide which work has high priority and can be finalized within a given time. Start effectively managing your software development projects with:
Resource Planning
Project Costs
Resource Planning
Gain complete visibility into engineering teams' work and how that work aligns with the organization's key business initiatives and across the engineering department.
The Resource Planning report helps engineering executives understand how well resources are allocated and how to optimize team dynamics to improve software delivery velocity. It helps identify how bug fixes and issues impact roadmap and delivery velocity.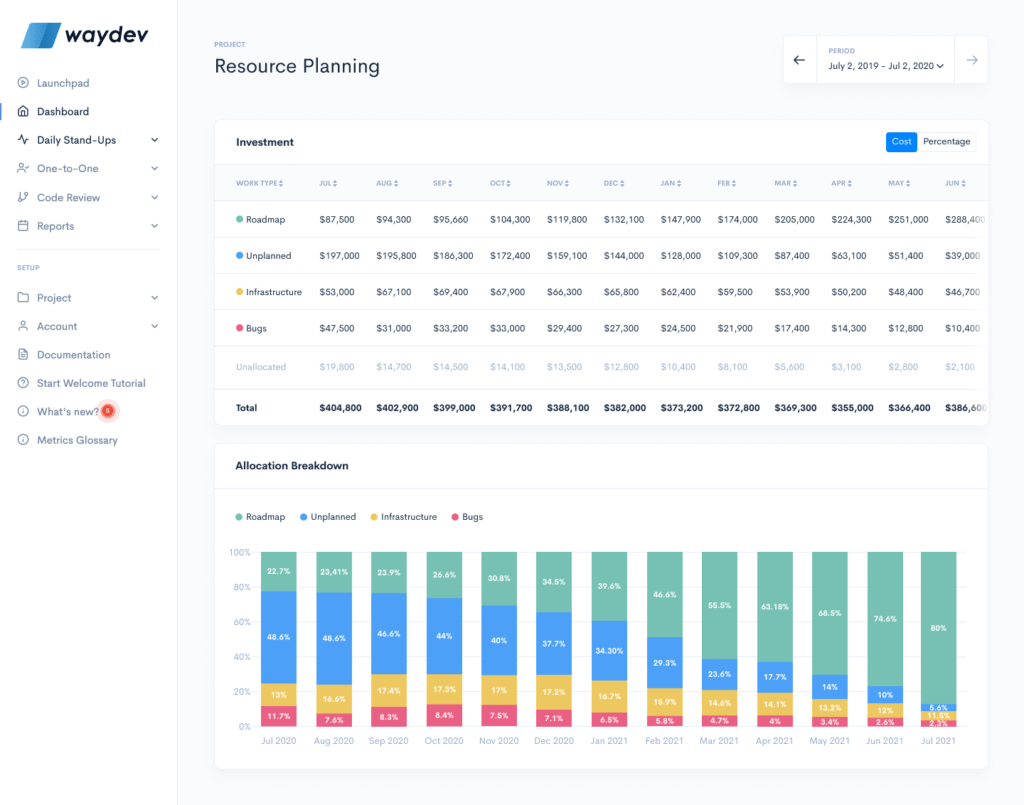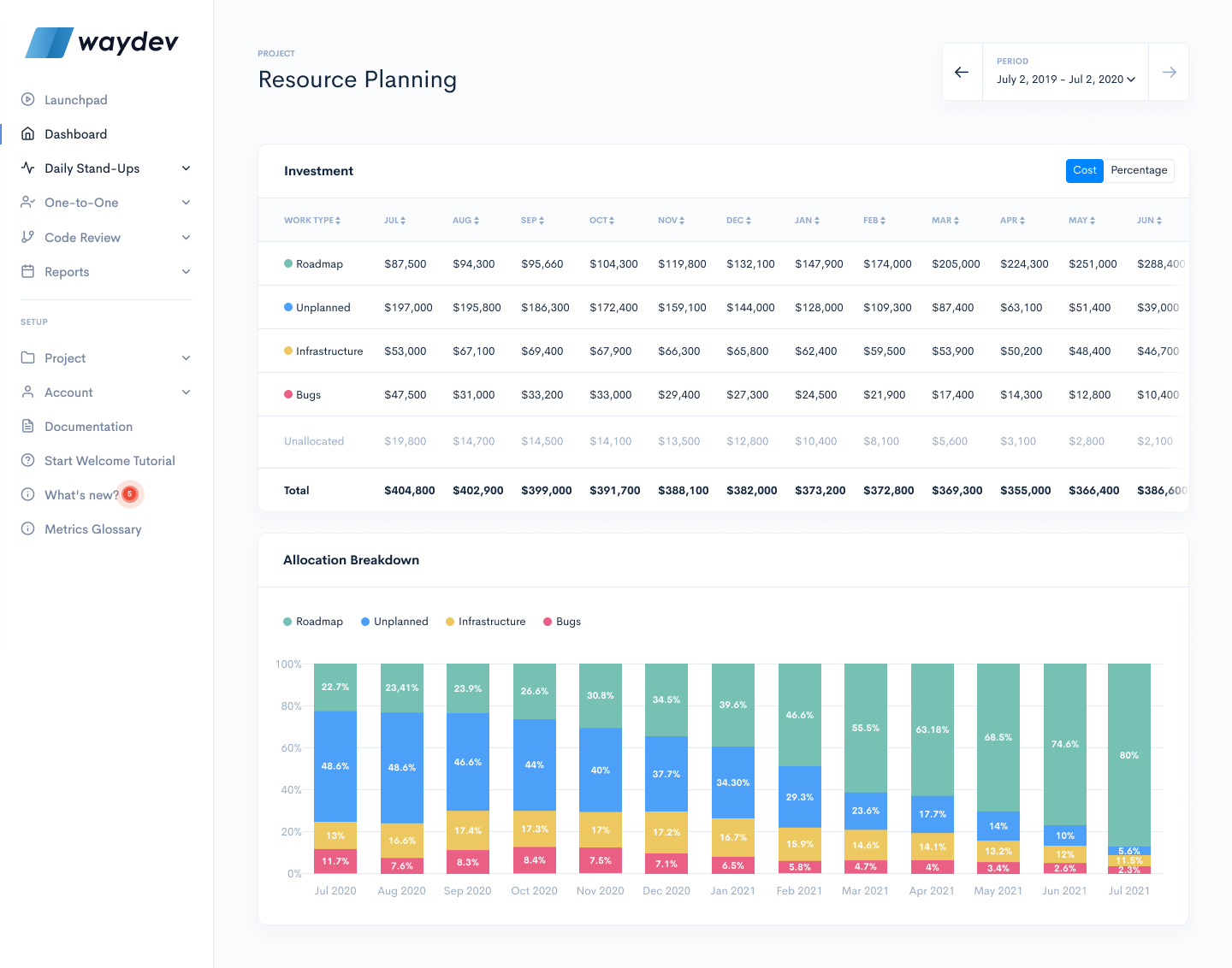 Project Costs
Budgets determine the scope of your projects and decide which work has high priority and can be finalized within a given time. Costs also impact how you allocate or reallocate engineering resources.
The Project Costs report provides insight into the progress and costs of key initiatives and deliverables to help teams ship on schedule.
It enables engineering executives to effectively communicate the engineering team's progress, results, and constraints to the business leaders to establish unified goals and success metrics.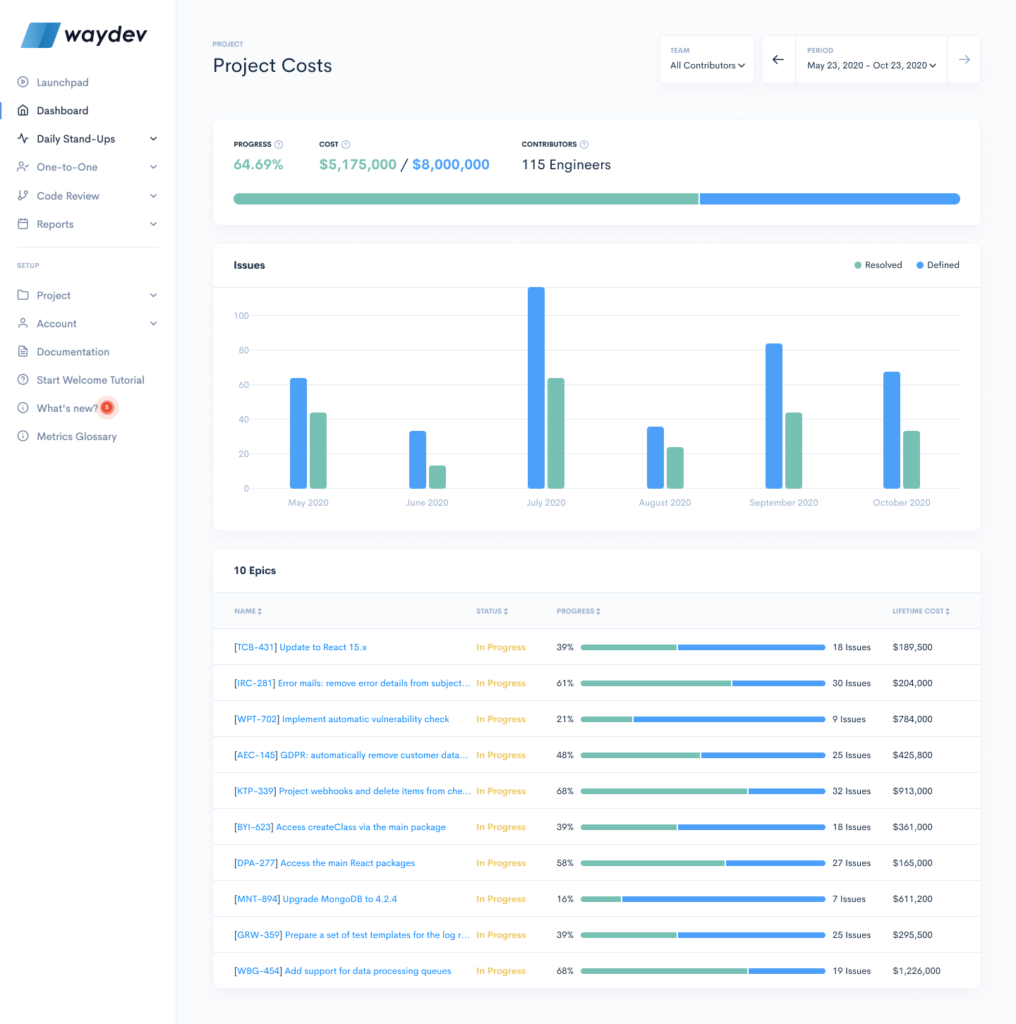 Start effectively allocating your resources and budgets and speed up your software delivery process.