Data-driven Agile management to boost your software development process
Waydev provides you with metrics and visualizations to manage your team's software development efforts effectively.
Waydev helps you manage your software development team with:
Surfacing issues
Performance tracking
Data-backed meetings
Code review metrics
Surface issues in your team's software development workflow
Keep a pulse on your team's activity to spot issues with Work Log. Zoom into an engineer's activity to spot irregular work patterns with Developer Summary. Keep an eye on high percentages of churn and high-risk commits.
Track your team's software development performance
View and compare previous software development performance with Project Timeline. Gain an understanding of your team's previous sprint or quarter performance and see top performers for each category – New Work, Legacy Refactor, Help Others, and Churn.
Eliminate the guesswork from meetings
Run effective meetings by coming prepared with data. Make daily stand-ups nondisruptive. Use the Activity Heatmap to find the best time for meetings, especially if your teams are distributed.
Gain a quantified view over your team's code review workflow
Optimize engineers' collaboration with Code Review. Zoom in to long-running PRs, view a map of knowledge sharing between engineers and see how engaged is your team in the code review process. Discover the velocity of your code review workflow.
"A great way into data-informed management. It conducts managers to evaluate performance on code throughput, which is what developers actually deliver." Tiago Peixoto | Engineering Manager, Mobiliza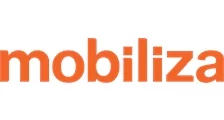 Data-driven management of software development teams
Daily stand-ups – Gain a complete view of your team's activity. Understand your team's contributions and work habits. Zoom in to any commit or pull request and see your team progress day by day.
One-on-ones – Let the data tell the story in one-on-ones. Communicate effectively and enable nondisruptive one-on-one meetings.
Retrospectives – Visualize and evaluate release success and to compare sprints. See how your team's performance evolved, spot outliers in the charts and correlate them to events.
Waydev integrates with all the major Git providers
Waydev analyzes your codebase from GitHub, GitLab, Azure DevOps & Bitbucket to help you bring out the best in your engineers' work