FEATURES
All-in-one Dashboard to Track DORA Metrics & DevOps Performance
Track how effective the development processes of your organization is across DORA Metrics.
Measure your teams' software delivery velocity and throughput, generate reports with actionable insights and identify improvement opportunities.
Waydev's DORA metrics solutions enable engineering managers to align software velocity and quality goals.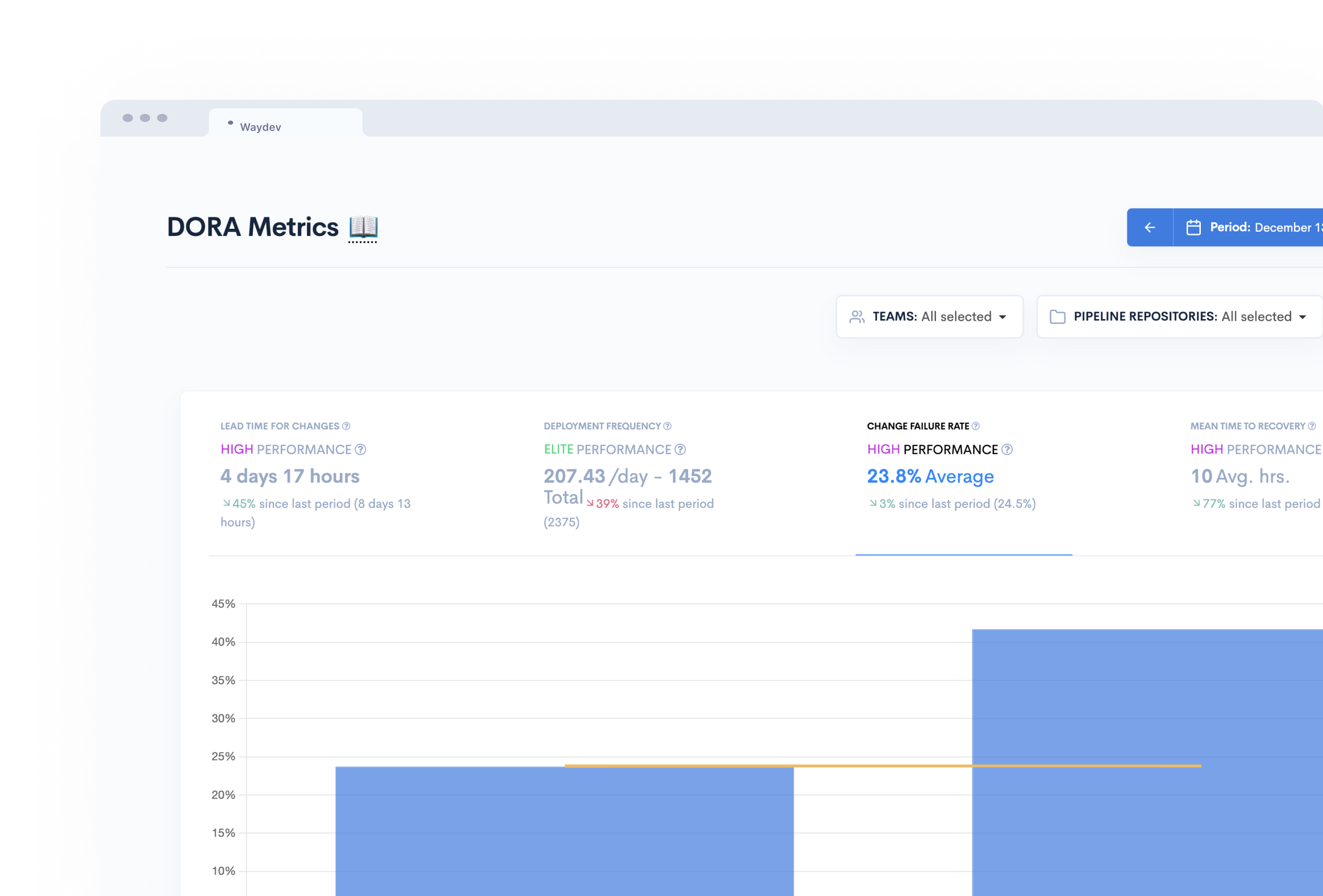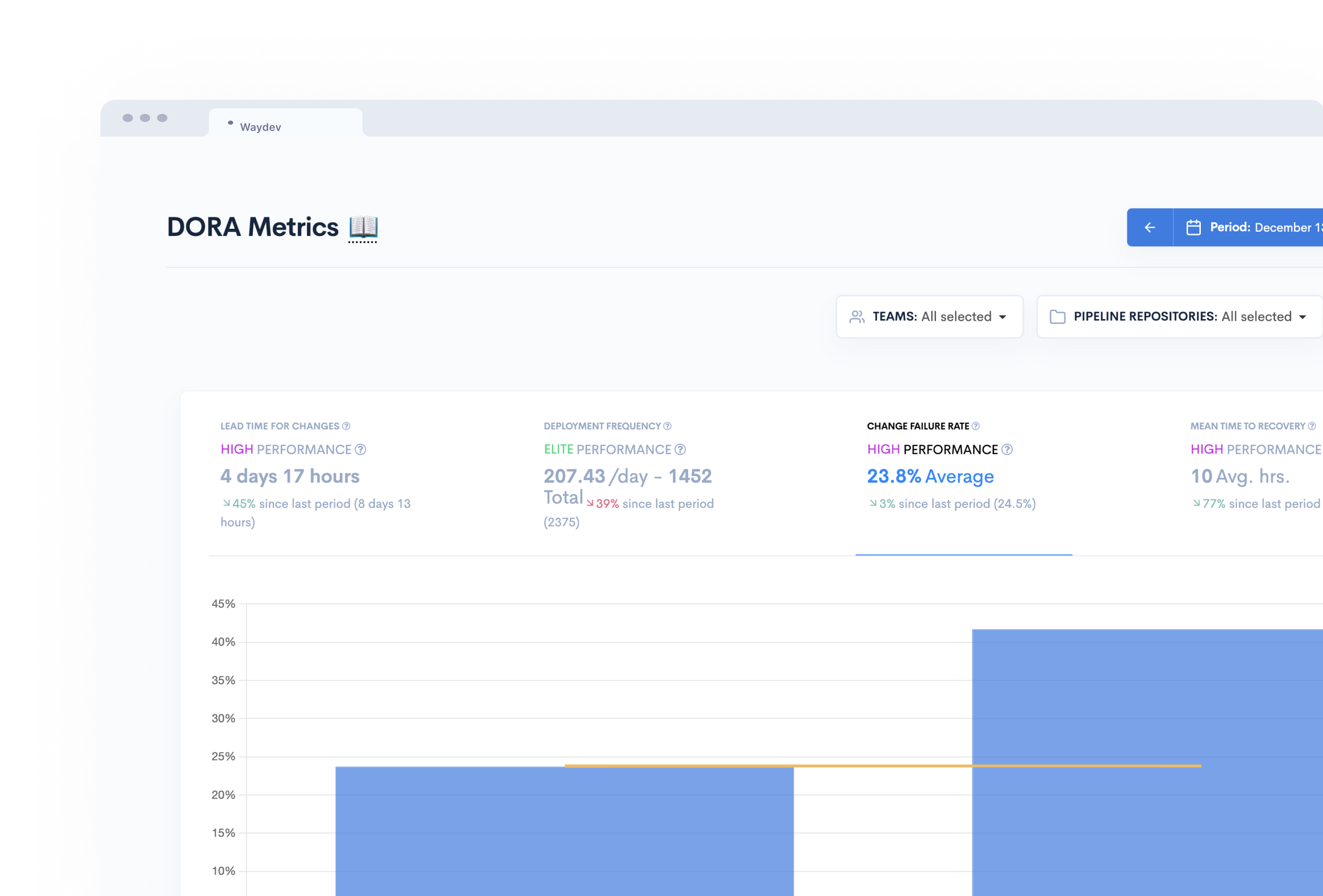 Dora Metrics Video Explainer
Automatic CI/CD tools data aggregation for fast delivery
Waydev's DORA Metrics Dashboard gathers data from CI/CD pipelines and enables engineering executives to analyze data without any manual input required. Get a clear view on the performance of DevOps tasks related to building, test, deployment, integration, and release of the software.
Create
Create Jenkins DORA metrics reports and measure KPIs of Continuous Delivery
Track
Track DORA metrics on your GitLab CI/CD pipelines and get clear visibility on how deployments perform.
Plug In
Plug in your CircleCI account, start measuring and optimizing software delivery performance.
CI/CD Integrations
DORA DevOps metrics tracking for team efficiency and quality assurance

Get a clear view on your engineering teams' delivery performance over time, assess their current status and set future goals.
Schedule a meeting

Measure

Measure your teams' DORA metrics automatically and increase velocity

Visualize

Visualize your teams' deployments and builds through multiple environments, such as Development, Testing, or Production

Track

Track DORA metrics across your Jenkins, CircleCI, Github Actions, Azure Pipelines, GitLab CI/CD, and more CI/CD providers

Compare

Compare your teams' DORA metrics to industry benchmarks to spot bottlenecks
All data in one place to avoid "quick fixes"

See and analyze all your DORA metrics on one single dashboard and make sure you don't miss on any improvement opportunities.

Automate and centralize

Automate and centralize your software delivery measuring process

Aggregate

Aggregate data from multiple sources and get a clear view on your DORA metrics/ perfomance

Measure and optimize

Measure and optimize software delivery quality by being in the knows about your team's performance

Save

Save time and resources for creative processes

Have more observability

Have more observability into your teams CI/CD processes in one easy-to-use dashboard