Project Costs
Accelerate innovation and maximize business impact.
The Project Costs report provides insight into the progress and costs of key initiatives and deliverables to help teams ship on schedule.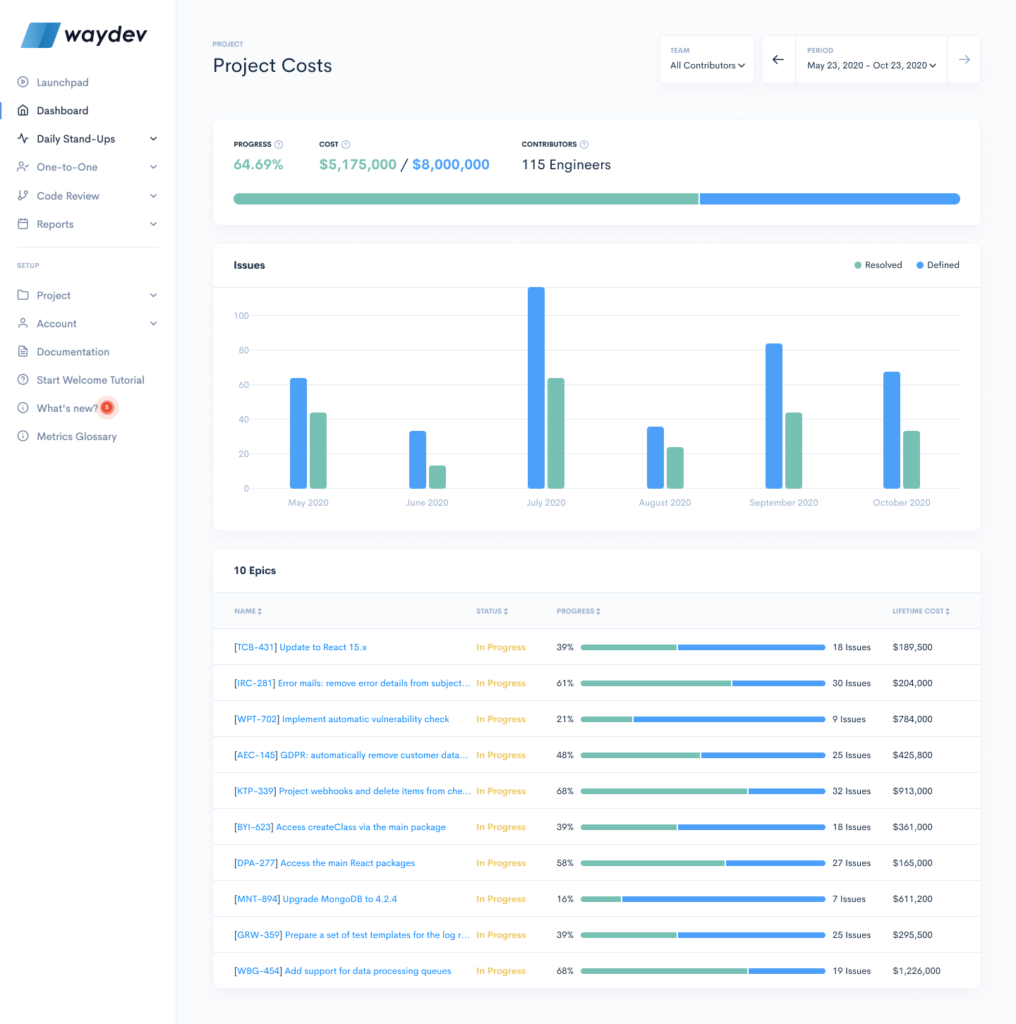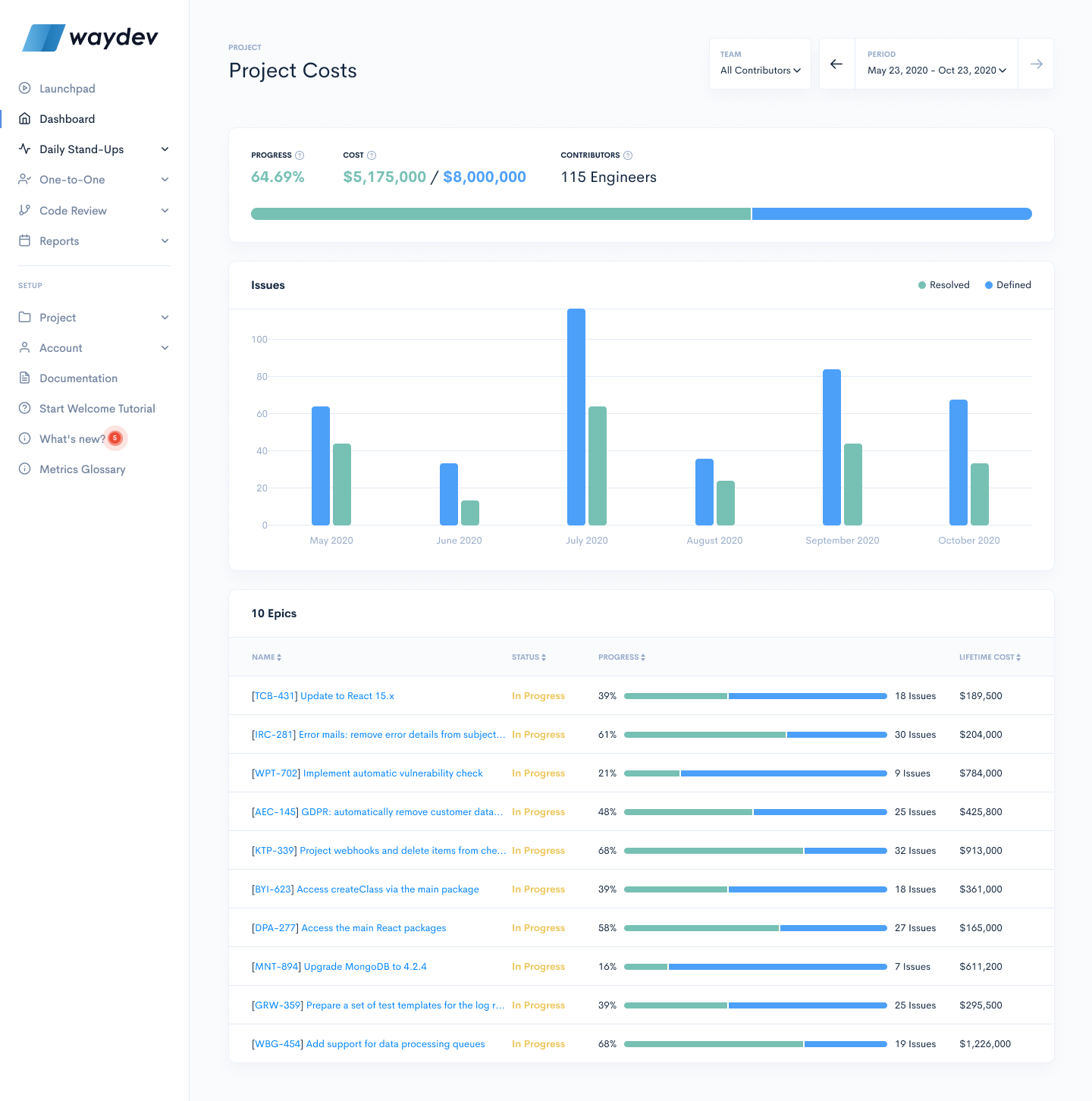 It enables engineering executives to effectively communicate the engineering team's progress, results, and constraints to the business leaders to establish unified goals and success metrics.