"Waydev helped us identify the output of our teams. We are able to compare teams and developers and transfer some of the practices that are working well for some of the teams to other teams. Waydev improved the overall efficiency of our engineers." – Vaibhav Deshpande, VP of Software Development at Nowcom.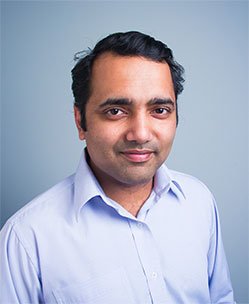 Vaibhav's role includes providing tools, infrastructure, and technical guidance to ensure quality software development for Nowcom. Founded in 1996, Nowcom is the leading provider of Internet applications and business solutions for the used car market. Nowcom employs over 300 engineers in their offices in California, Philippines, and India.
The problem
Managing the development process of so many engineers throughout different time zones was becoming increasingly difficult as Nowcom continues to grow. They needed a tool that could help them monitor and measure their software development efforts so that they could continue to improve their development process.
The solution
Nowcom chose Waydev as the Git Analytics tool for their engineering leaders. Waydev provides measurements and monitoring for their software development efforts to help them continue to improve their development process.
Nowcom relies on Waydev for:
Understanding the output and efficiency of their engineering teams

, using the

Teams Stats

report.

Clearly

identifying areas for improvement

for their engineers. Engineering managers, team leads, and developers use the

Developer Summary

feature in quarterly reviews.

Staying updated in daily standups

. Nowcom uses the

Work Log

report to walk team members through the commit activity.
The results
Nowcom used Waydev to identify the output of their engineering teams. Waydev enabled tracking developers' performance and monitoring their evolution. With Waydev, they have managed to identify the best practices and transfer them across the organization. Nowcom also mitigated the risk of putting bugs into production using Waydev's Risk metric.