"Waydev helped us identify the output of our teams. We are able to compare teams and developers and transfer some of the practices that are working well for some of the teams to other teams. Waydev improved the overall efficiency of our engineers." – Vaibhav Deshpande, VP of Software Development at Nowcom.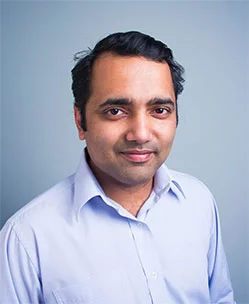 Vaibhav's role includes providing tools, infrastructure, and technical guidance to ensure quality software development for Nowcom. Founded in 1996, Nowcom is the leading provider of Internet applications and business solutions for the used car market. Nowcom employs over 300 engineers in their offices in California, Philippines, and India.
Increasing visibility into remote work
Nowcom manages the development process of many engineers throughout different time zones, but over time it started becoming challenging to maintain the same efficiency as they continued to grow.
They needed a tool that could help them monitor and measure their software development efforts that would enable them to continue improving the development process.
Accelerating delivery time with concrete software development metrics
Nowcom chose Waydev as the Git Analytics tool for their engineering leaders because it provides measurements and monitoring for their software development teams and helps them increase their engineering activity performance.
"The impact Waydev had on our engineering activities was huge. If initially, we started using Waydev to get a grasp on how our teams across different countries are progressing, now we are using it to measure the output of each country."
Waydev helps Nowcom spot roadblocks and incentivize their managers to eliminate them. Because the US team handles so many areas of activity, there was a possibility that the other countries registered a certain degree of inefficacy in training the people. Waydev addressed this problem right away and helped solve some of the issues.
Educating the managers as to why the work for certain features is not progressing started going smoother once they took a data-driven approach and real-time metrics and reports.
Engineering managers learned how to use the reports provided by Waydev to spot roadblocks that were slowing down their team, leading to a much faster delivery time for new features.
Identifying sprint progress and team alignment
Before working with Waydev, Nowcom's managers and executives lacked visibility into what was going on. Their process consisted of weekly meetings meant to establish the agenda for the coming week.
They would try to find out what kind of roadblocks their software development teams were facing and make sure the requirements were fully understood.
With a lot of tasks at hand, making sure their development efforts were headed in the right direction used to be difficult. Waydev allows them to look at the reports on a daily basis and spot teams that aren't moving at the expected pace.
Once they were able to look at the commits of different teams, executives started collaborating better with their engineering managers. For instance, if sprint progress is too low to deliver at the expected time, engineering executives can spot it and point it out to the engineering managers much faster, therefore accelerating the feedback loop.
"Without using Waydev, these setbacks would've been found later, when there would be a significant decrease in performance and delays in the delivery of the feature. Now, the engineering managers can spot these hurdles right away, look into them, and then swiftly eliminate them."
Scaling engineering organizations effectively
Before choosing Waydev, Nowcom tested other products on the market, but the number of metrics and the pace at which Waydev implemented them outpaced the others.
The Developer Summary feature proved to be extremely useful for them from the perspective of a growing company looking to scale and engineering leaders with increasing responsibilities.
After using Waydev for a while, they realized that a notification system for when certain targets were met could improve their work. They reached out to Waydev regarding this need, and they were introduced to the newest feature – Targets. The addition of the feature started saving them time because they weren't required to look at the reports on a daily basis.
The delivered reports had a great impact in reviewing software developers and giving them valuable feedback. Nowcom understands the value these reports hold and plans to use them for quarterly and annual reviews.
Using a data-driven approach backed up with real-time results is the best way to drive the performance of employees towards improving in the future.
How do Engineering Managers use Waydev
Engineering Managers use the Developer Summary report for their teams as well as the Work Log to monitor all the commits, and see if they are progressing in the right direction.
After educating their managers on the reports, they started using the reports in standups to look into their developers' activity and check if they are experiencing difficulties.
Waydev supported Nowcom in understanding the output and efficiency of their engineering teams, using the Team Performance report. Like this, they were able to clearly identify areas for improvement for their software engineers.
Engineering Managers, Team Leads, and developers use the Developer Summary feature in quarterly reviews, but also in daily standups, in order to stay updated. Engineers can be walked through the commit activity by using the Work Log report.
"We use Waydev to identify the output of our engineering teams, enabling tracking developers' performance, and monitoring their evolution. With Waydev, we have managed to determine the best practices and transfer them across the organization. We've also mitigated the risk of putting bugs into production using Waydev's Risk metric."
Performance reviews with Waydev
"Waydev does a fantastic job in helping us manage our software development teams, but at the moment, we are eager for more improvements on the Targets feature. Time is important, and we are sure we could save time by using this feature at its full capabilities."
Nowcom intends to use the Targets feature to improve their quarterly and annual reviews. Their plan is to set targets based on each software engineer's previous performance and then make them available for the manager and the developer. By doing this, they will be able to spot the areas in which they've done well and then improve on the areas that need more work.
After setting clear, accomplishable targets, Nowcom will allow each engineer to monitor their performance and gauge whether their efforts are taking them in the right direction or not. At the same time, the management will be able to see if the individual is on the right path towards their target.