We're happy to launch our new product! We've worked on our customers' feedback and, we've come with features like new date selector, work log, developer summary, daily activity & more.
Date selector – Track your sprint or a specific date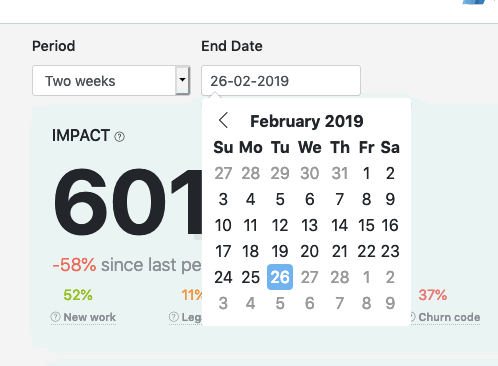 Work Log – A complex visibility on your team
Developer Summary – Zoom in into developer stats
Overall Impact Week-by-week – Compare your day-by-day impact with your previous week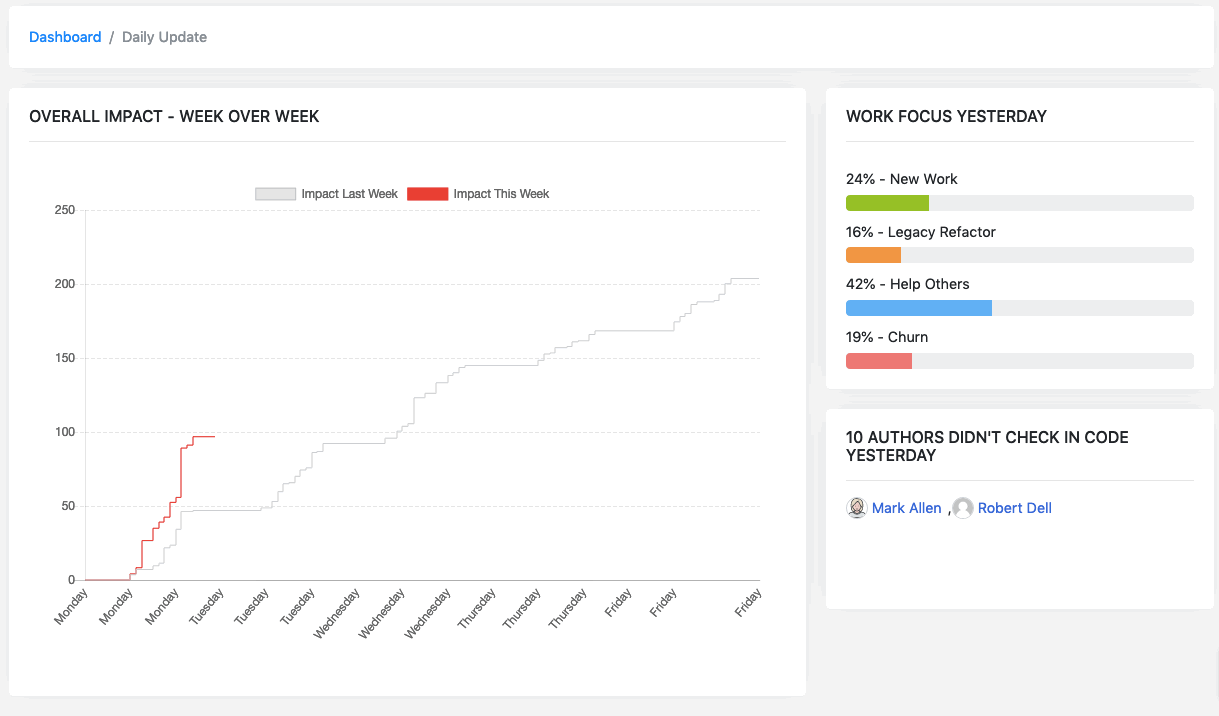 A new dashboard – New metrics & history for: total impact, code volume, commits volume & commits per active day + all developer summary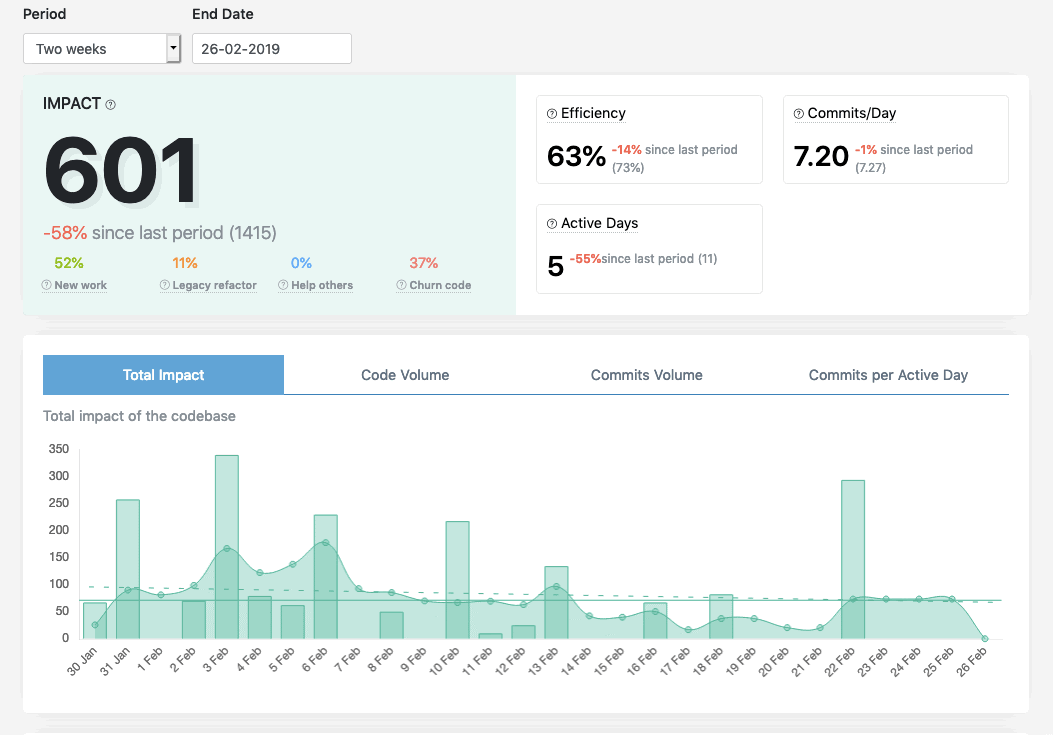 Here is our documentation and you can login here https://app.waydev.co/login
PS: Here are the reviews from our customers on Capterra, you can also provide us a review here.
If you what to track your git analytics with Waydev.
Check out our video
If you want to find out more about how Waydev can help you, schedule a demo.