Download the whole article here
As we're sliding into 2022, we want to share a recap of our top moments in 2021 and celebrate as we work together to improve engineering performance.
Waydev Named Leader in Development Analytics
We're excited to announce that Waydev has been named the Leader in G2 Crowd's Winter 2022 Report for Development Analytics tools.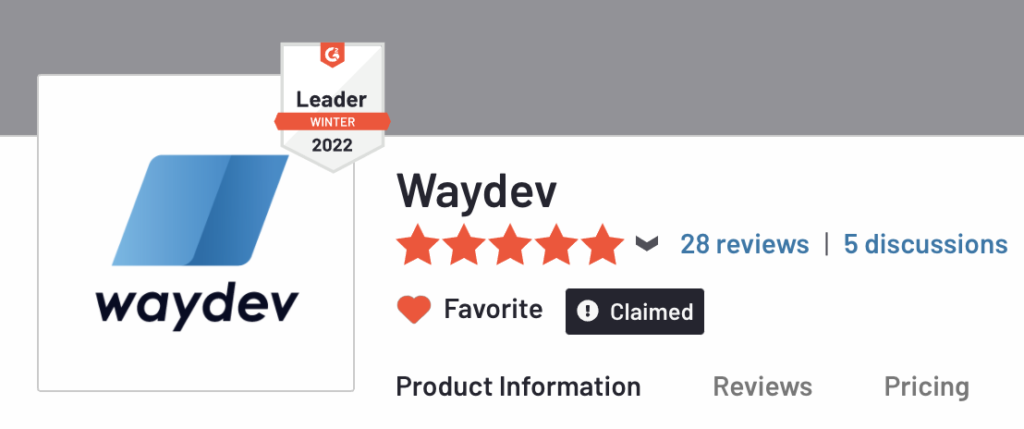 10 New Integrations
In 2021, our team has launched 10 new integrations to help our customers gain more visibility into engineering performance. Read how to integrate with them.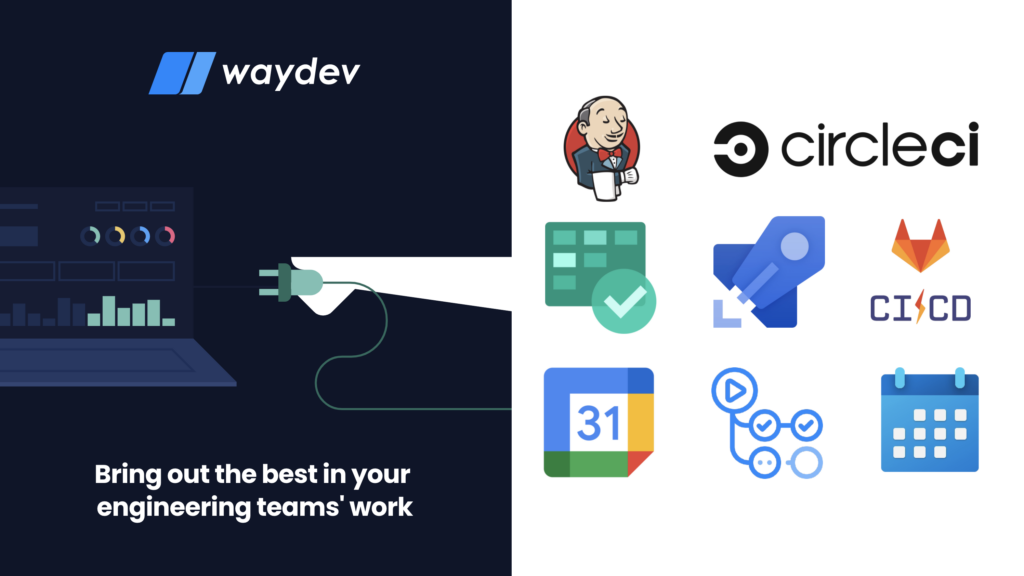 DORA Metrics
Through 6 years of research, the DORA team identified 4 key metrics that measure software delivery performance. We created the DORA Metrics report so our customers can connect your CI/CD tools to Waydev and start measuring their teams' DORA Metrics automatically.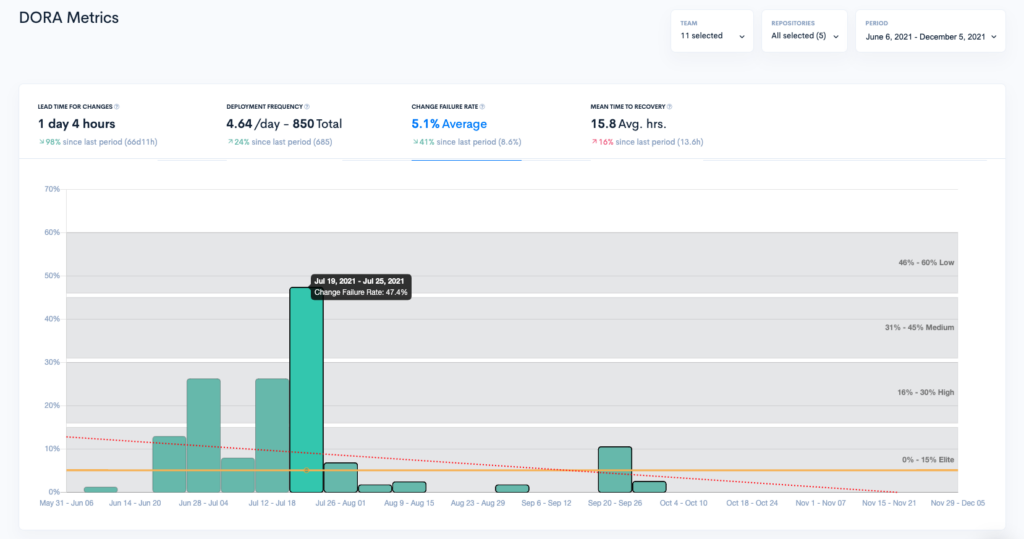 Cycle Time
How fast can you deliver value to your customers? We built the Cycle Time report to help our customers understand their teams' development velocity. Read more about Cycle Time.


Budgeting Reports
We launched the budgeting reports to help our customers understand the costs behind unplanned work, bugs, and visualize the progress for each of their key initiatives. Read more about the budgeting reports here.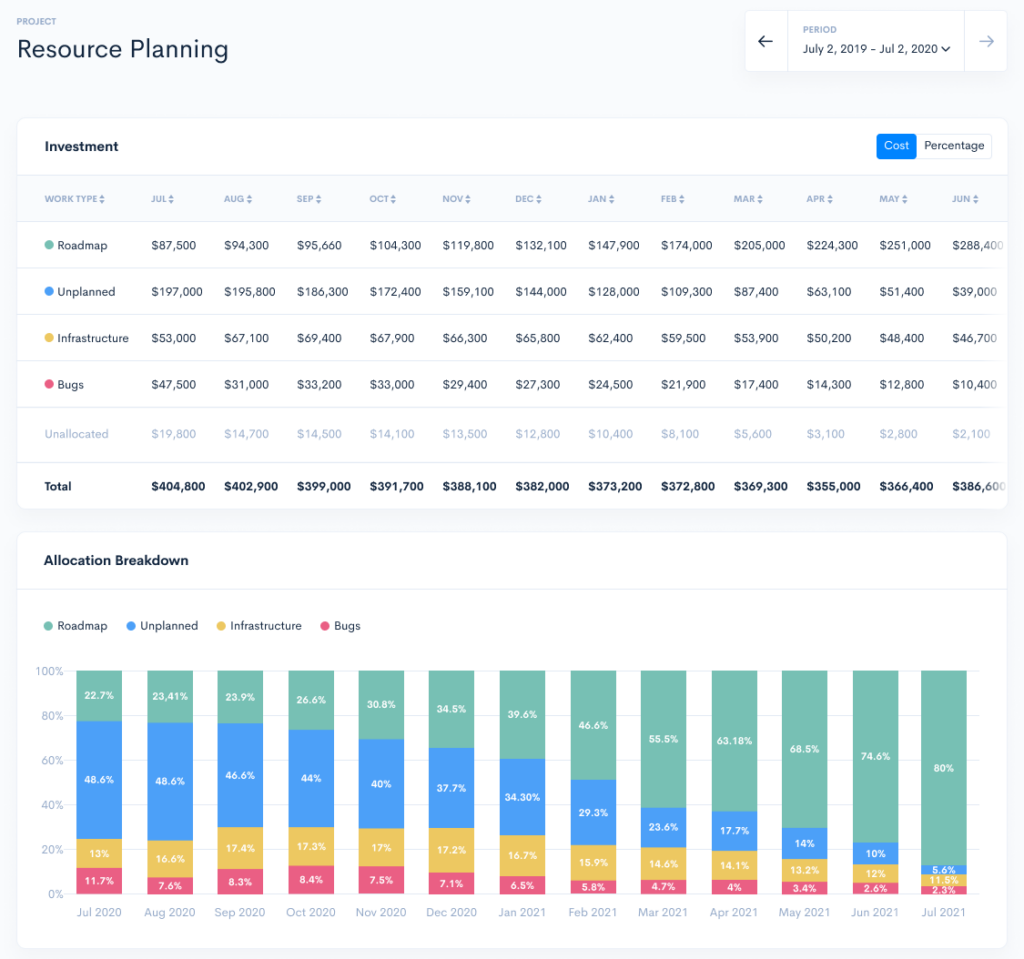 Work Log Improvements
We redesigned the Work Log to help our customers visualize activity in a tidier way. Tickets can be color-coded according to their type (bug, customer request, etc.), and users can now switch the view between team or individual-level activity.
Our customers can visualize a flow diagram of their teams' activities, to help them get more traceability of work from ticket to PR and commit.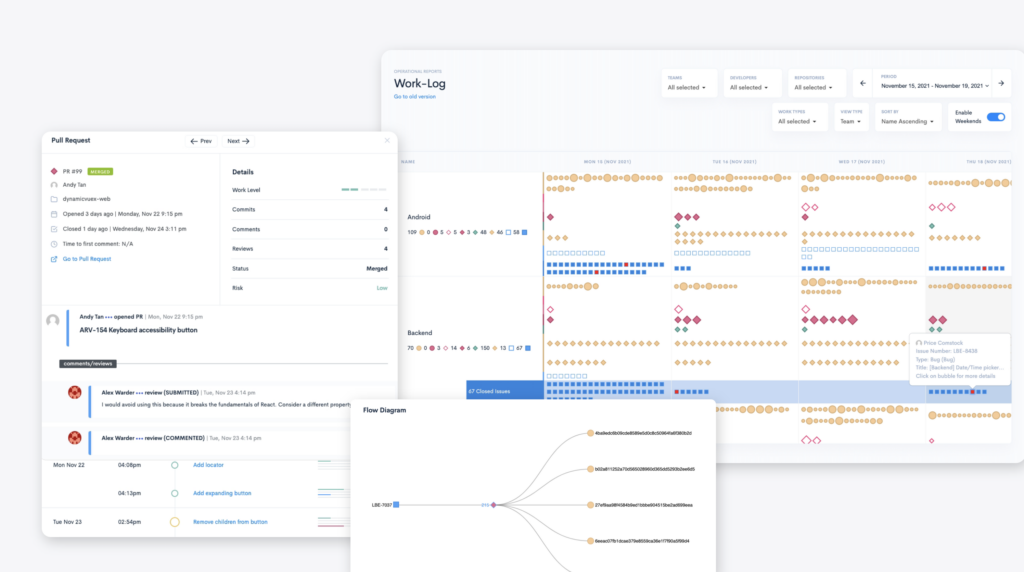 Sprints Report Improvements
We've redesigned the Sprints report as a ticket activity log, which aggregates PR, commit, and ticket data to create a holistic view of our users initiatives' progress.
Users can get alerts whenever risk conditions happen (such as a PR merged without review, no activity for more than 5 days, and more), and visualize the progress of their sprints.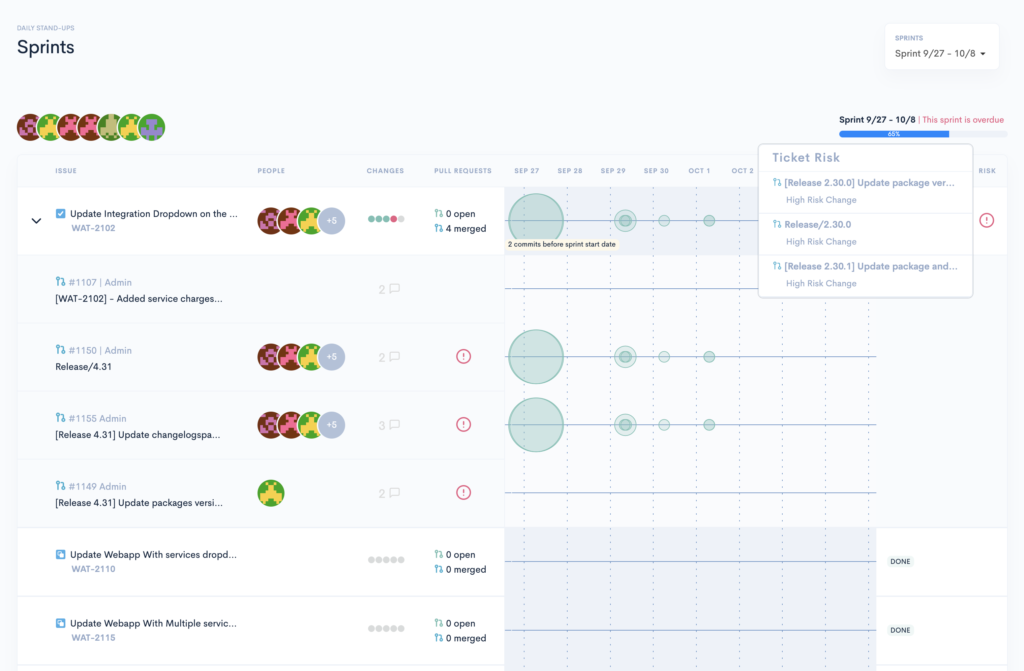 SOC 3 Compliance
In July 2021, Waydev became SOC 3 compliant – the highest level of compliance and an external validation of our constant commitment to security. Read how we streamlined this process in TechCrunch.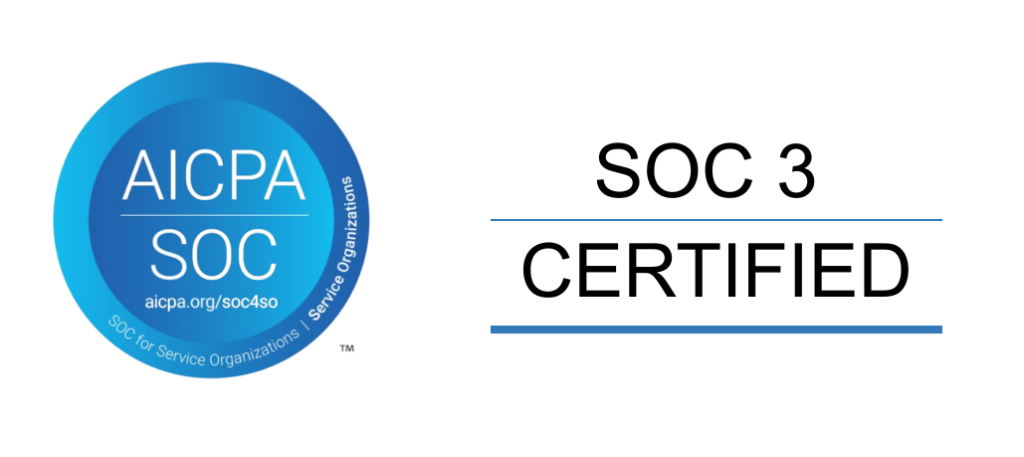 Graduated from Y Combinator
In 2021, Waydev graduated from the Y Combinator program as part of the Winter 2021 Batch. Read about our CEO's experience with Y Combinator in TechCrunch.