2020 has proved to be a challenging year for engineering leaders. Amidst the events of a global pandemic, they were still responsible for ensuring that every team member is following the strategy, objectives, and goals of the team and the organization.
In the context of remote work, engineering leaders had to maintain the same pace in delivering reliable software, managing engineering teams effectively, and keeping stakeholders content.
Should 2022 come with more challenges for engineering leaders, we've put together a guide to help you gain the edge over competitors using data generated by Waydev. Waydev connects to your engineering toolstack, and pulls in metadata that is aggregated into real-time metrics and reports, designed to help you increase velocity, gain visibility, and foster a culture of continuous improvement.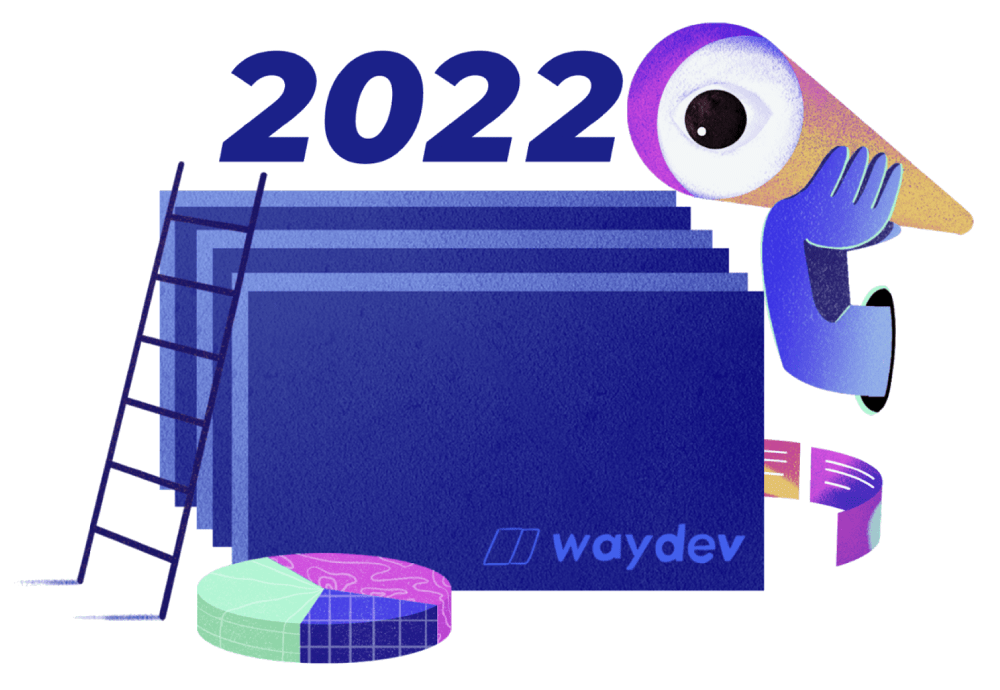 Waydev was created to help engineering leaders understand the underlying team dynamics and work patterns. It is meant to provide visibility into bottlenecks and process issues that, when cleared, increase the overall health and capacity of the organization. Weaponizing the data against developers and using it as a "big brother" is a practice that we disapprove of.
Data helps reveal the struggles of your teams, but isolated data doesn't do much. It comes down to the managers to start conversations with the individuals involved. Engineering leaders should collaborate to find ways to remove blocks and create a work environment that encourages professional improvement.
As an engineering leader, data should support your narrative in the boardroom. Additional budget needs, delayed releases, and performance reviews can all be backed by data available in Waydev. Support your decisions on data, rather than hunches and anecdotal accounts.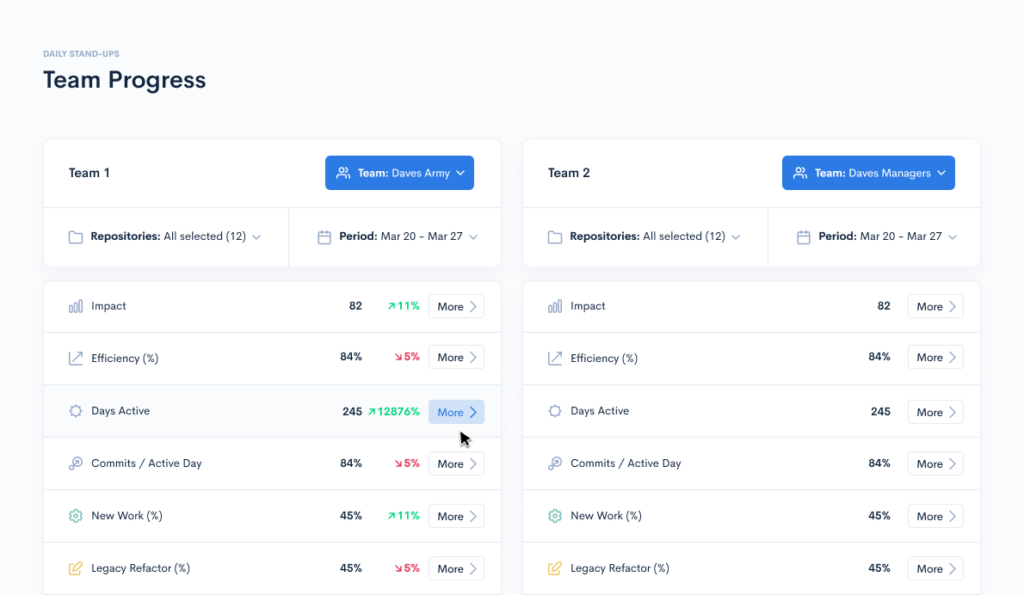 Waydev adds a data-driven layer on top of familiar use cases in your software development lifecycle. Here are some:
Executive Reports — are meant to capture the work of the engineering teams and correlate engineering work with key business initiatives.
Daily Stand-ups — have been redefined to provide total visibility to engineering managers
DORA Metrics — are meant to help technology leaders assess the current state of their teams, set objectives for the coming months or full year, and identify techniques for increasing performance.
Calendar Metrics — are the new way to see how much maker time teams do get
Retrospectives — facilitate engaging team discussions that result in incremental improvements to the process and the product.
Performance Reviews — are meant to provide full insight into teams' output.
The first step in adding metrics into an engineering organization is to look at baseline data. This is done to help you understand how teams and engineers are working individually and collaboratively. Using these as a general guide can allow leaders to identify and work toward fixing potential issues with processes, avoid burnout, or persistent churn.
Scaling your team is not the miracle option that will increase performance and help you deliver your projects quickly. On the contrary, As Fred Brooks states "adding manpower to a late software project makes it later." – meaning that hiring more engineers is no guarantee for faster delivery. By analyzing Impact, teams are able to understand and communicate how staffing changes have affected their progress
For example: If you are a VP of Engineering, and you have to show that doubling the staff in the past year has been a good move, you can compare impact before and after hiring, to justify the decision.
"The impact Waydev had on our engineering activities was huge. If initially, we started using Waydev to get a grasp on how our teams across different countries are progressing, now we are using it to measure the output of each country." – Vaibhav Deshpande, VP of Software Development at Nowcom.
You can read the whole ebook here.