GitHub Issues Integration
We're excited to announce that Waydev is now integrating with GitHub Issues to offer you a complete view of what's happening in your development process.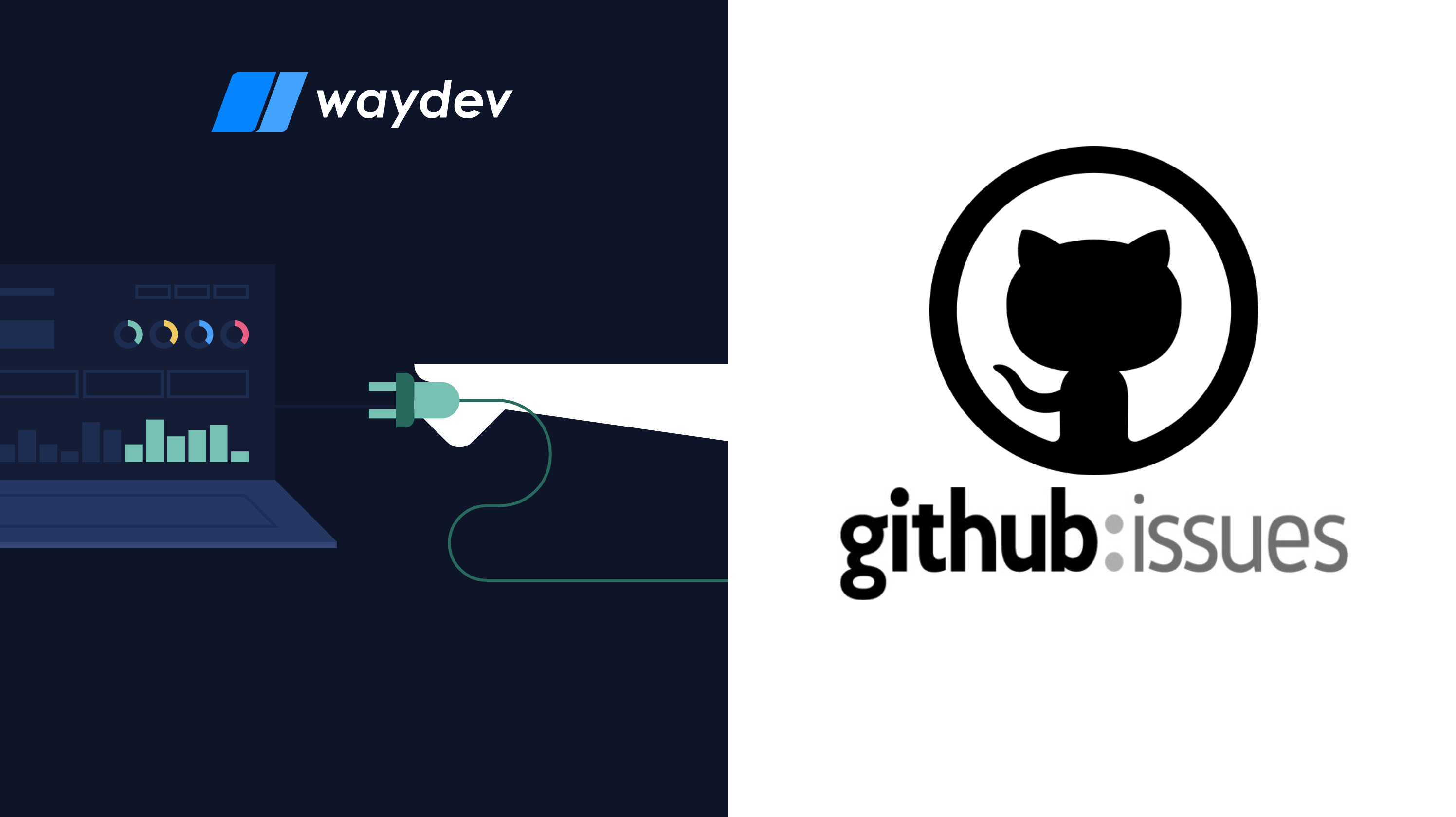 AppJobs Case Study
We're excited to share our latest case study with Łukasz Chachurski, VP of Technology at Appjobs. AppJobs is the most comprehensive platform for flexible work and it revolutionized the flexible job market.
In this case study, they shared their experience with Waydev and how they gained insight into the whole engineering process and adopted a more data-driven approach.
Learn how engineering managers at AppJobs improved their PR resolution time with Waydev. Read the case study here.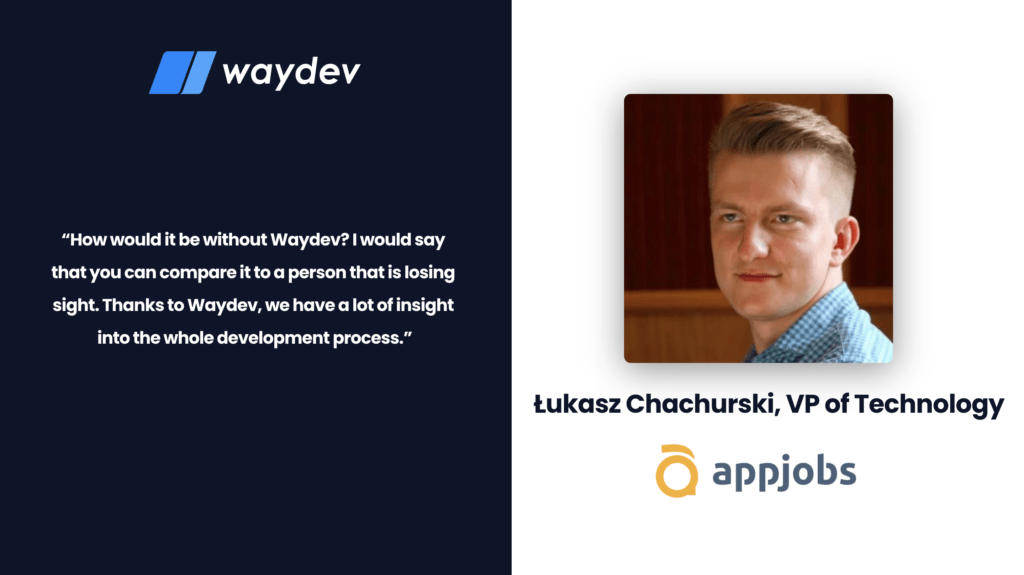 Our latest blog "How to Become the Effective Engineering Manager Your Team Needs"
As we at Waydev well understand, some of what makes a great manager of software engineers is knowing how to encourage developer productivity and set and track performance goals. And how to press the right buttons to effectively manage great teams in delivering great software, keeping stakeholders feeling great as well.
Spoiler: It's more complex than a 10-step guide and there's no instruction manual – but there's practical help that can take you from being an already good engineering manager to becoming a great one. Read the entire article here.
How to Run Effective 1:1s
"In a world where we need to reduce meetings and push for async communication, there is at least one kind of meeting we need to keep and nurture: 1:1s.
In fact, we probably need more of them, and we need to get them right. This is more important now than ever as many people are isolated at home and, as a manager, you risk losing touch with how they feel and what they want." Read the full article here.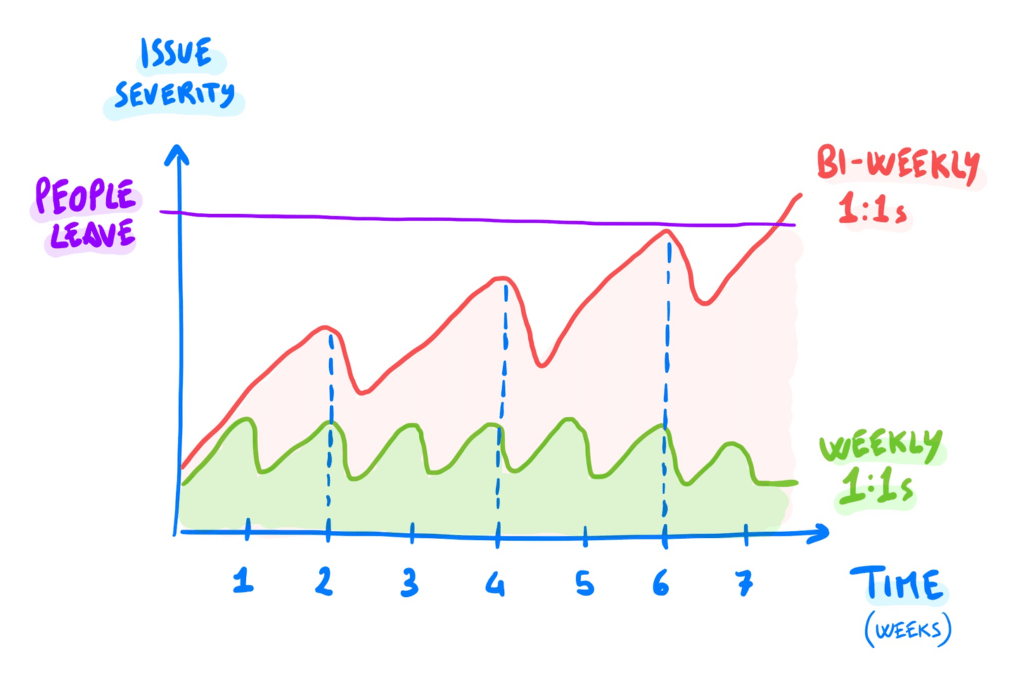 If you want to find out more about how Waydev can help you, schedule a demo.