New Budgeting Reports: Project Costs and Resource Planning
We're excited to introduce our new budgeting reports. As an engineering executive, you can now see how much each feature and epic costs, understand the costs behind unplanned work, bug fixing, and visualize the progress for each of your key business initiatives. Read more about the new reports below.
Project Costs – Accelerate Innovation and Maximize Business Impact
The Project Costs report provides insight into the progress and costs of key initiatives and deliverables to help teams ship on schedule.
It enables engineering executives to effectively communicate the engineering team's progress, results, and constraints to the business leaders to establish unified goals and success metrics. This report is available for Jira users at the moment.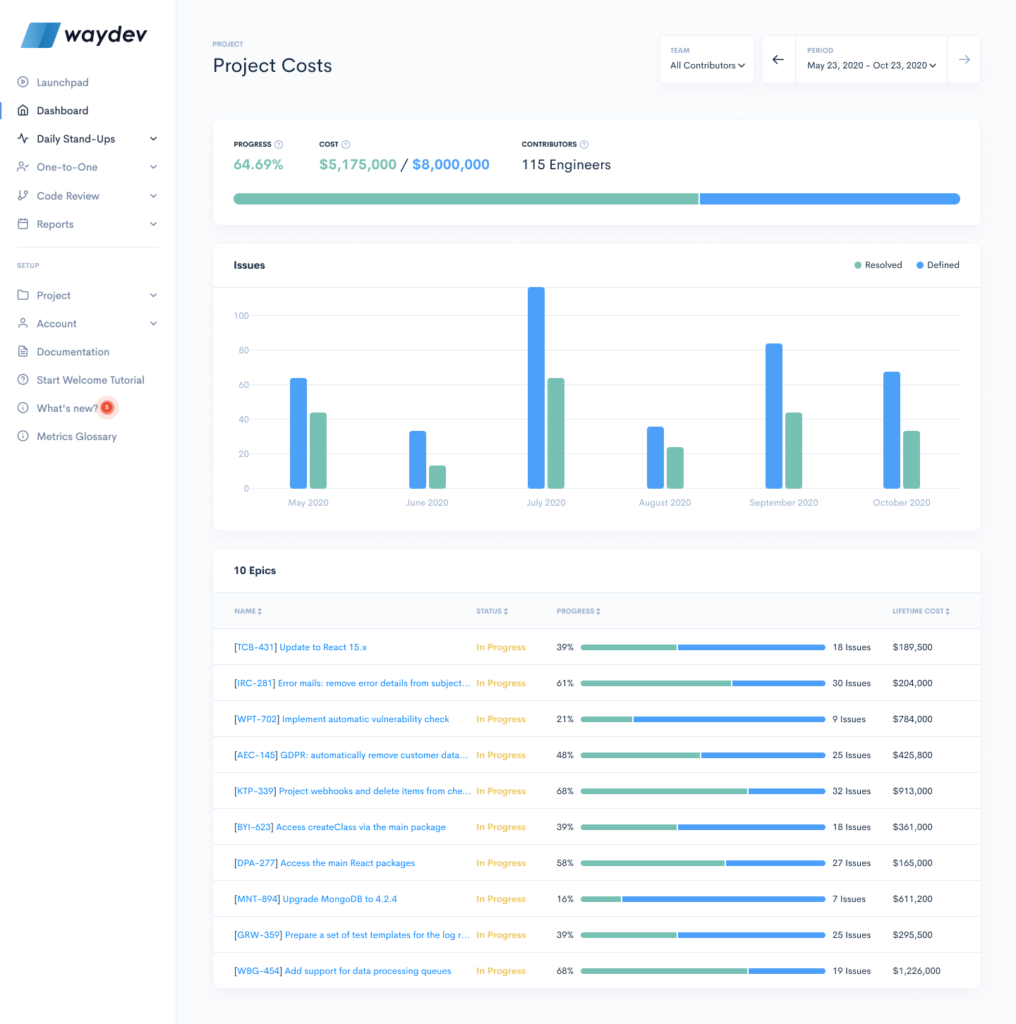 Resource Planning – Visualize the Financial Costs of Engineering Work
The Resource Planning report helps engineering executives understand how well resources are allocated and how to optimize team dynamics to improve software delivery velocity. It helps identify how bug fixes and issues impact roadmap and delivery velocity.
Gain complete visibility into engineering teams' work and how that work aligns with the organization's key business initiatives and across the engineering department. This report is available for Jira users at the moment.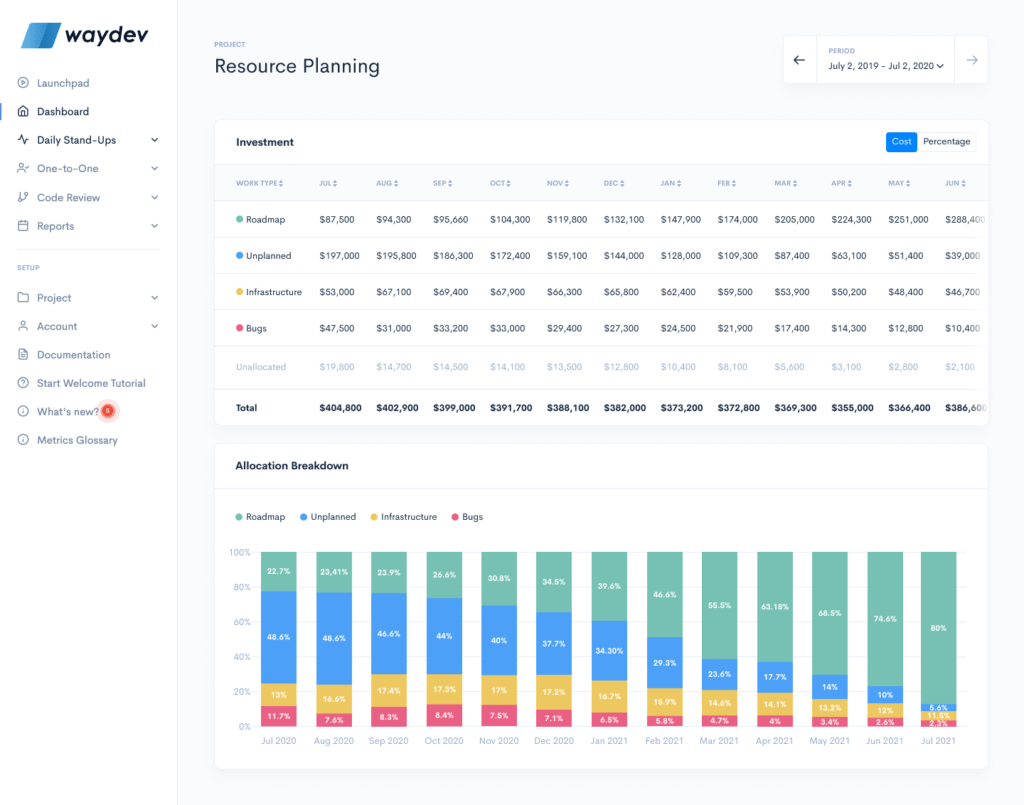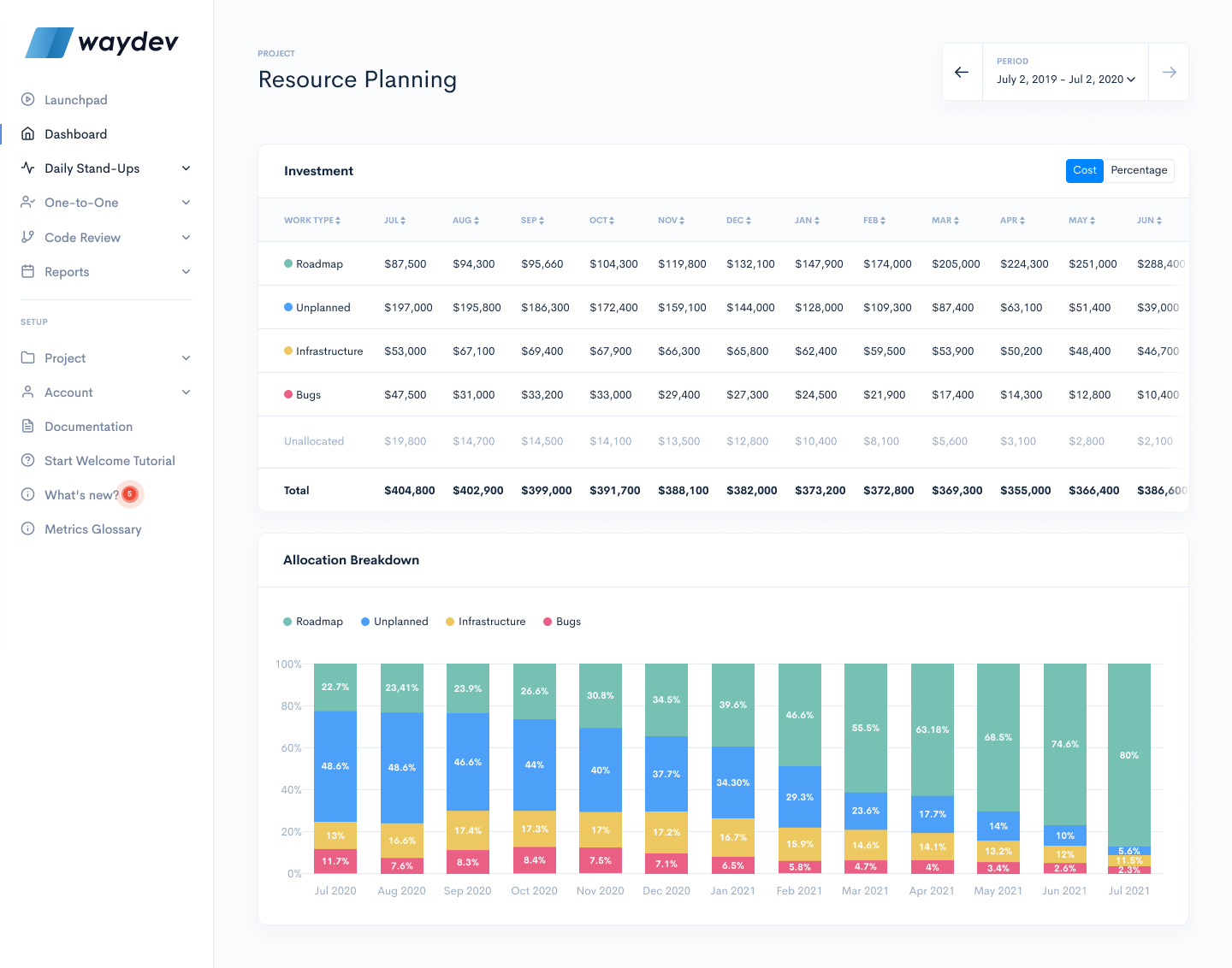 TATA Health Case Study
We're excited to share our latest case study with Abhijit Khasnis, CTO at TATA Health. TATA Health offers patient care services such as medicine delivery, lab tests, steps tracker application, medical reports, and more.
Inside the case study, you'll find out how they improved visibility into the software development process, started driving conversations using data, and gained a better understanding of potential bottlenecks with Waydev.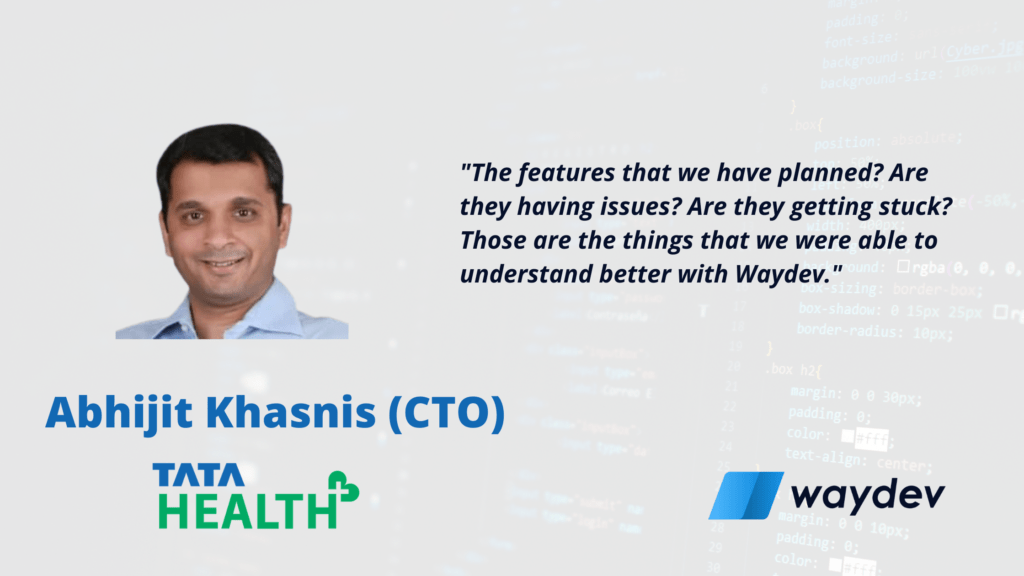 Waydev in Fortune: To beat Zoom fatigue, your workplace needs fewer meetings and more data
"More than being expensive, useless meetings are a quick way to stunt team productivity. Across industries, research shows that it takes 25 minutes to return your concentration back to an original task after a significant interruption.
Meetings also increase the likelihood of people committing errors during a task, because they miss or repeat important components. And in one survey, 65% of workers said that meetings keep them from completing their own work." You can read the full article here.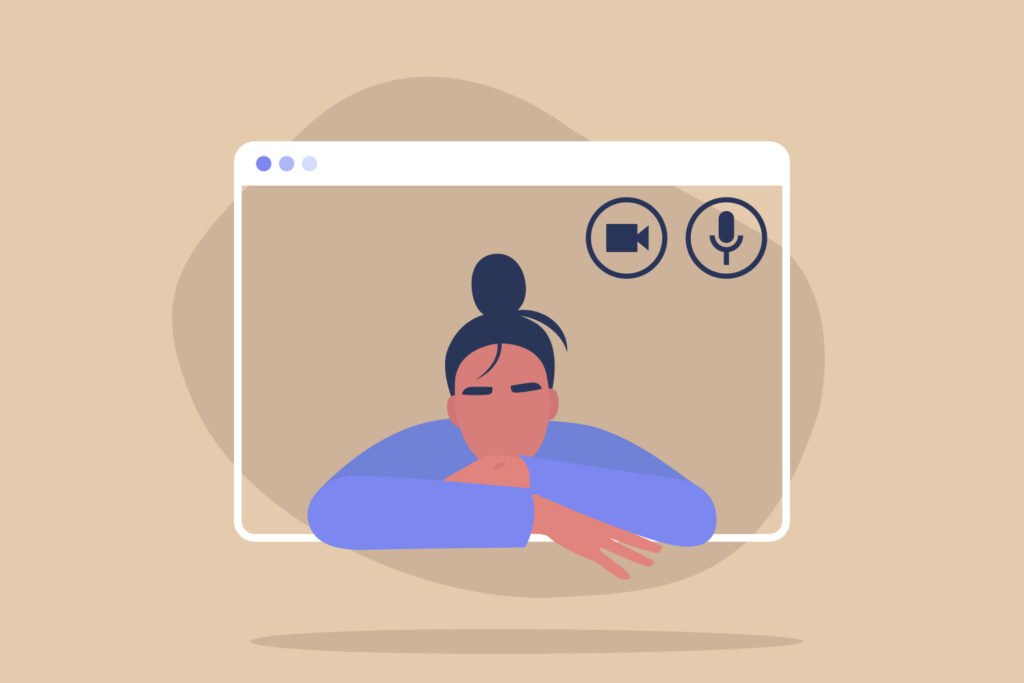 If you want to find out more about how Waydev can help you, schedule a demo.