With all of the uncertainty in today's world, we are responsible to improve our product and deliver continuous value to enable sustained visibility and productivity for our customers.
We know Waydev is particularly useful for tracking your remote engineers' output, and we're continuing our action to ensure our product is accessible to as many engineering teams as possible.
Sprints feature enabled by the Jira integration
We've launched our integration with Jira adding the Sprints feature which helps engineering managers who struggle with planning work and executing their sprints. The Sprints feature provides a way to visualize if your sprint is at risk.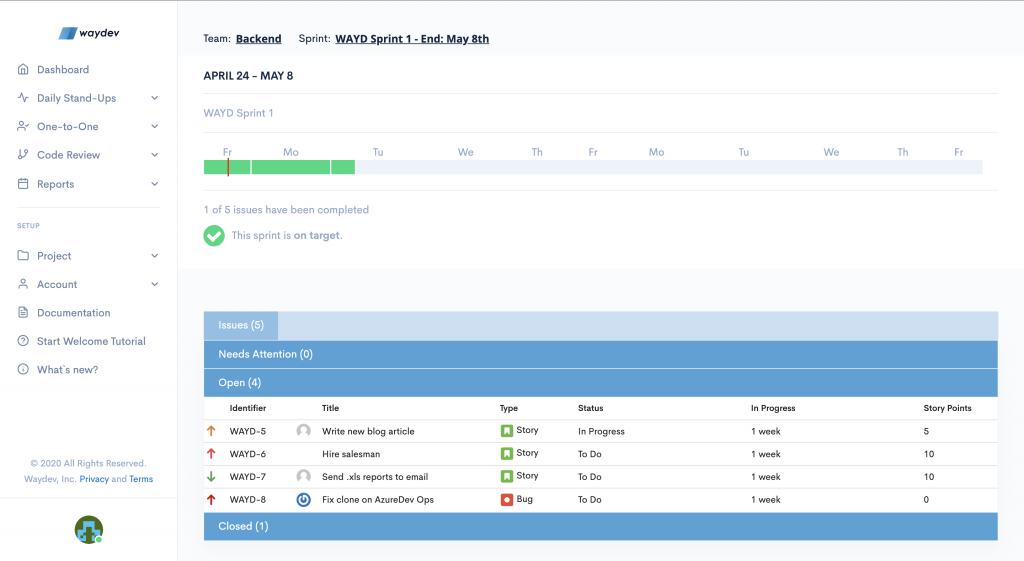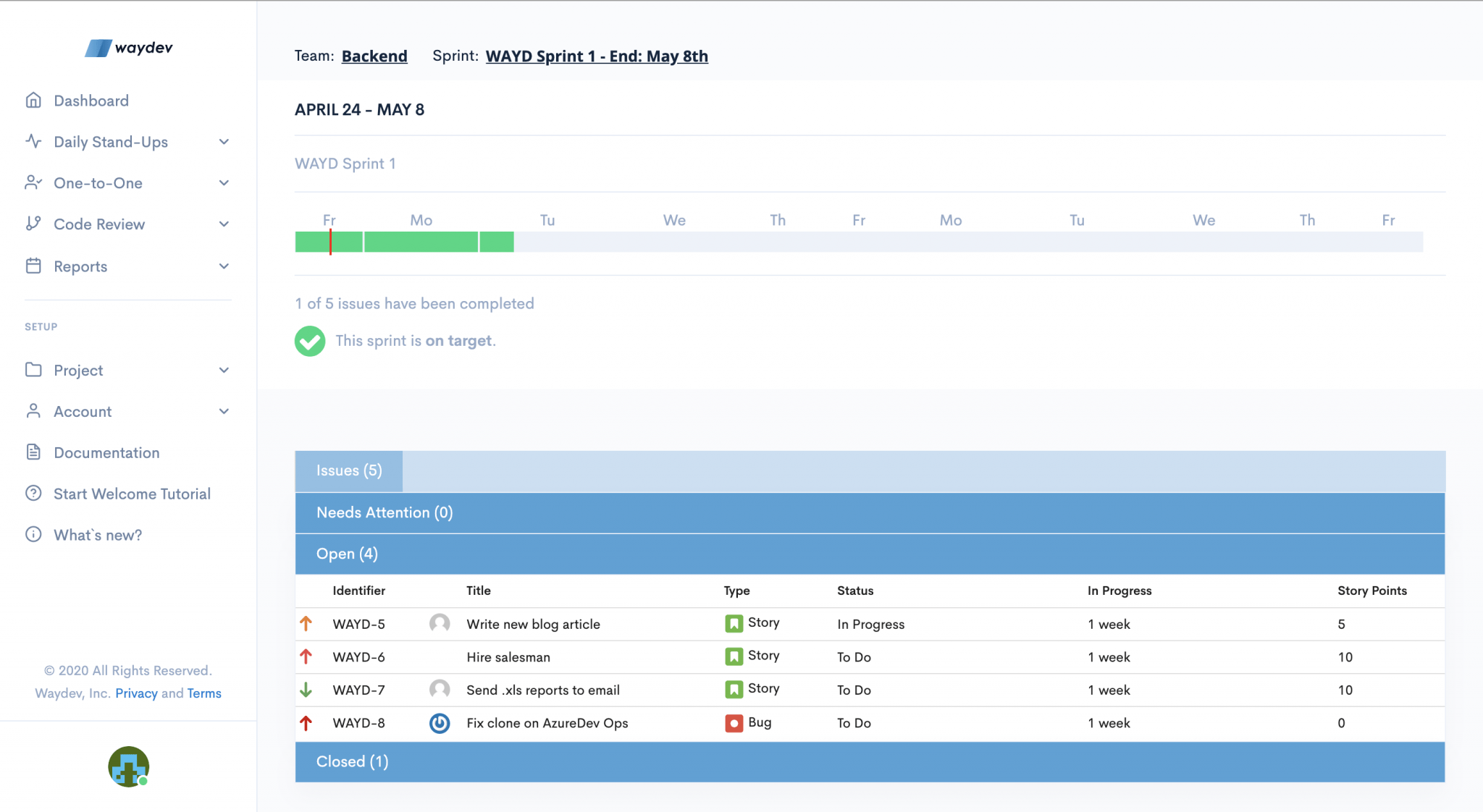 The Sprints feature answers to questions like:
Is my team over capacity?
Is our sprint falling behind?
How can we execute sprints better?
Learn how to connect your Jira account to Waydev
New feature: Repositories Stats
The Repositories Stats feature provides you with a straightforward table view of your repositories' stats, so you can visualize and analyze your engineers' output from a repository-level point of view. You can rearrange the columns by dragging the column header. You can sort any stat by clicking on the column header. Search for a repository with the search box on the right side of the table.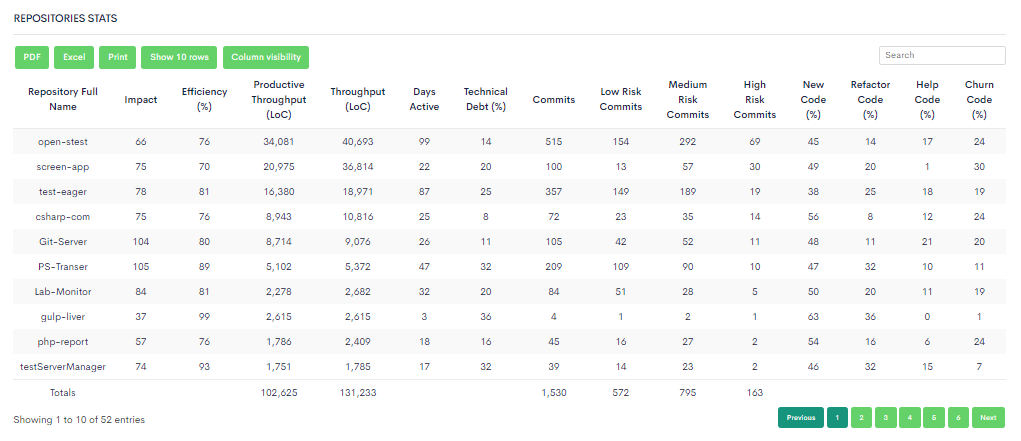 Customize column visibility by selecting/ deselecting stats from the "Column visibility" drop-down list. You can download the table created using the buttons on the upper left side of the table. You can find the Repositories Stats feature in the Reports submenu.
Additional customization settings
This feature is particularly useful if you manage distributed teams. You can set a new stats timezone and all the stats will be converted according to the selected timezone. For example, if you select UTC, all the stats will be converted according to the UTC timezone. You can select any custom timezone if you select Custom.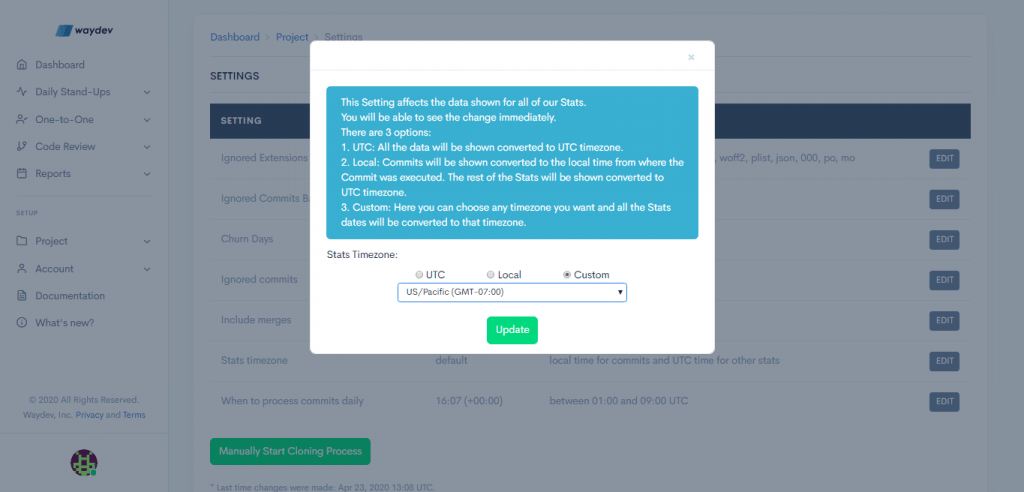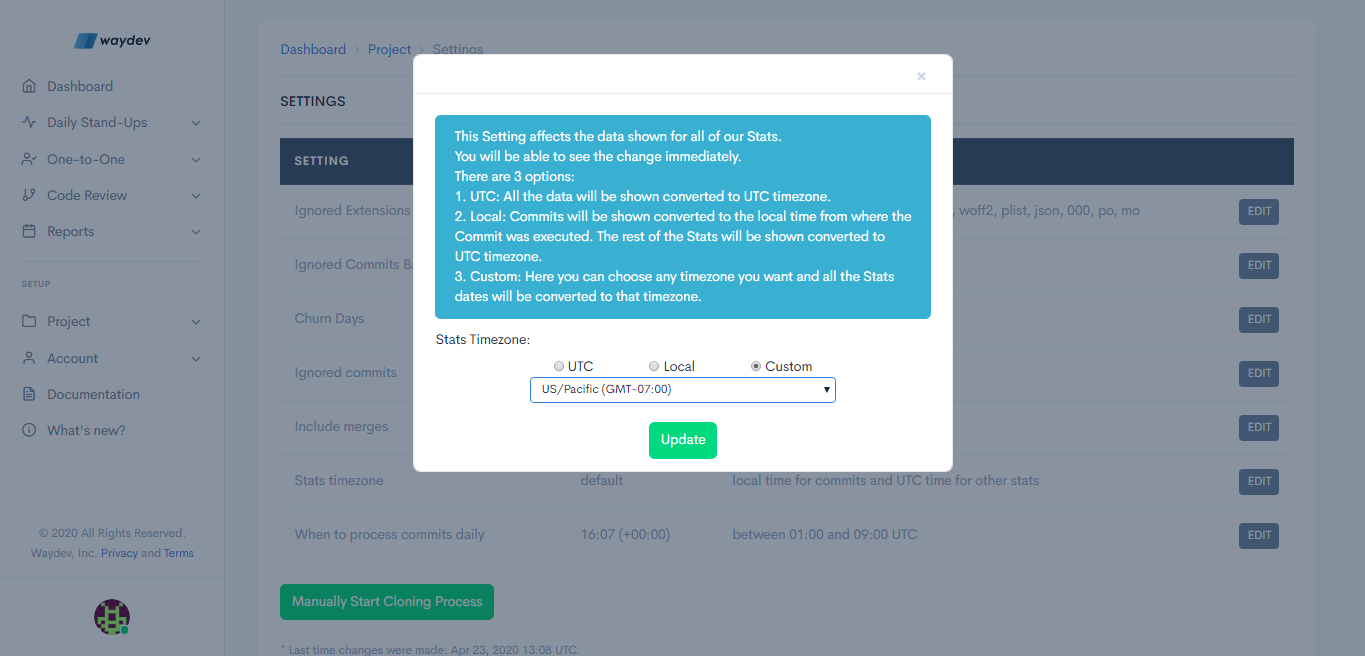 Hide weekend days
You can now hide weekend days from the Work Log by toggling on the Disable Weekends checkbox.

ROI calculator
You can now calculate the business impact of Waydev with our new ROI calculator. It's fully customizable, so you can gain an accurate view of how high is the return on investment for your organization.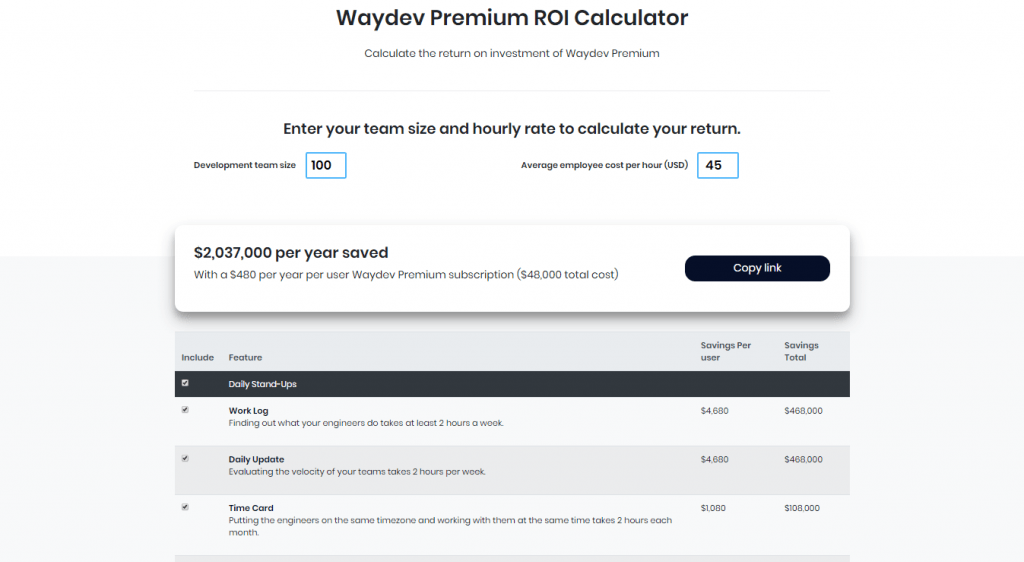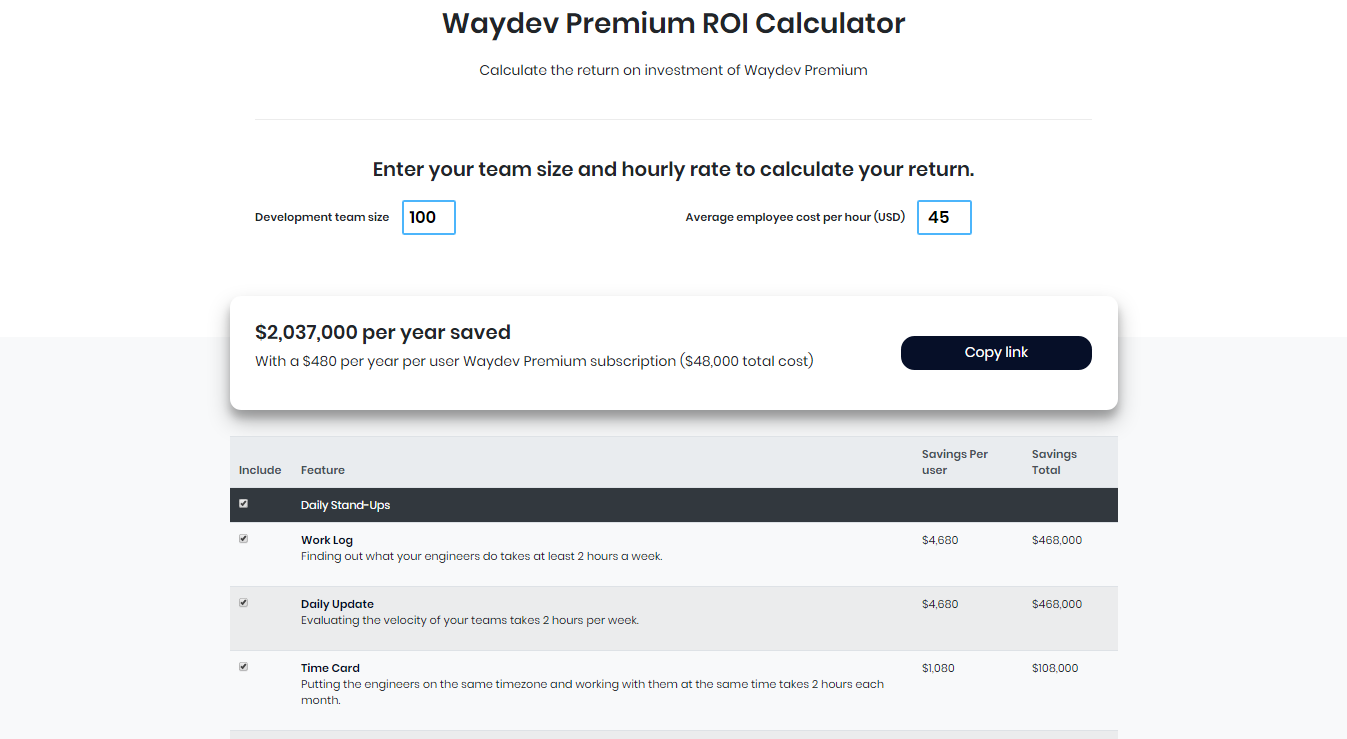 New demo video
We've updated our demo video to provide a broader understanding of how does Waydev help increase the velocity and productivity of engineering teams.
You can sign up here: https://app.waydev.co/register
Through July 15, 2020, we are:
Offering 24/7 support for onboarding our new customers
Extending all trials of Waydev Premium & Pro from 14 to 30 days
If you want to find out more about how Waydev can help you, schedule a demo.