We are pleased to present the most recent advancements in Waydev. Our latest updates focus on providing a richer understanding of your team's performance through two key features: Team Insights and Contributor Insights. Additionally, we've extended our exporting capabilities to make it easier for you to export your dashboards. Keep reading to learn more about these new features and how they can benefit your team.
Team Insights
We're thrilled to introduce "Team Insights," a new report that encapsulates your team's recent activities to understand your team's progress better and enable informed strategic decisions. This comprehensive report comes with insightful metrics, such as a Cycle Time Average Breakdown, a Pull Request Activity Graph, an Issue Breakdown, a Work-Log, and various other widgets. Each of these widgets is designed to offer a unique lens into your team's performance.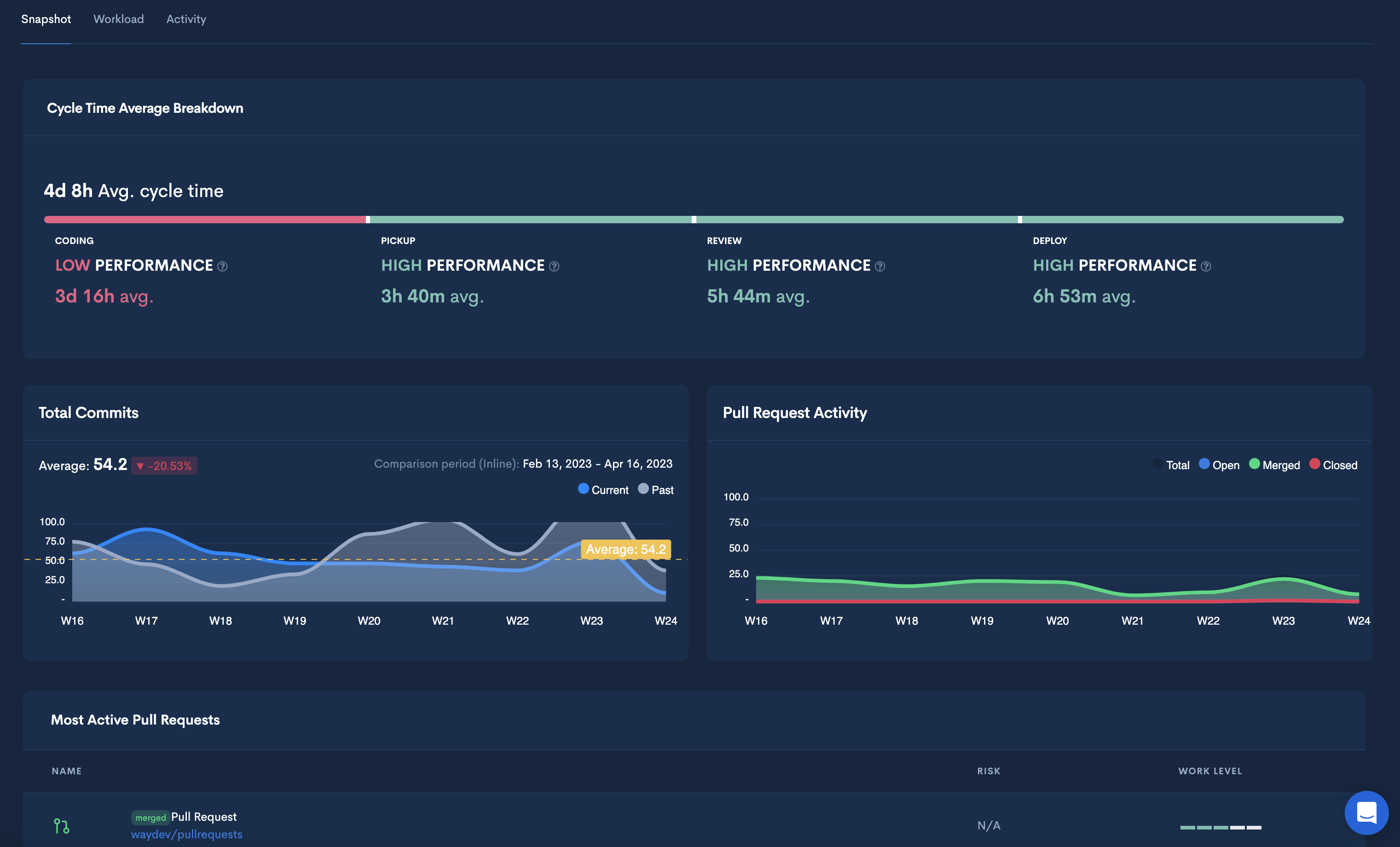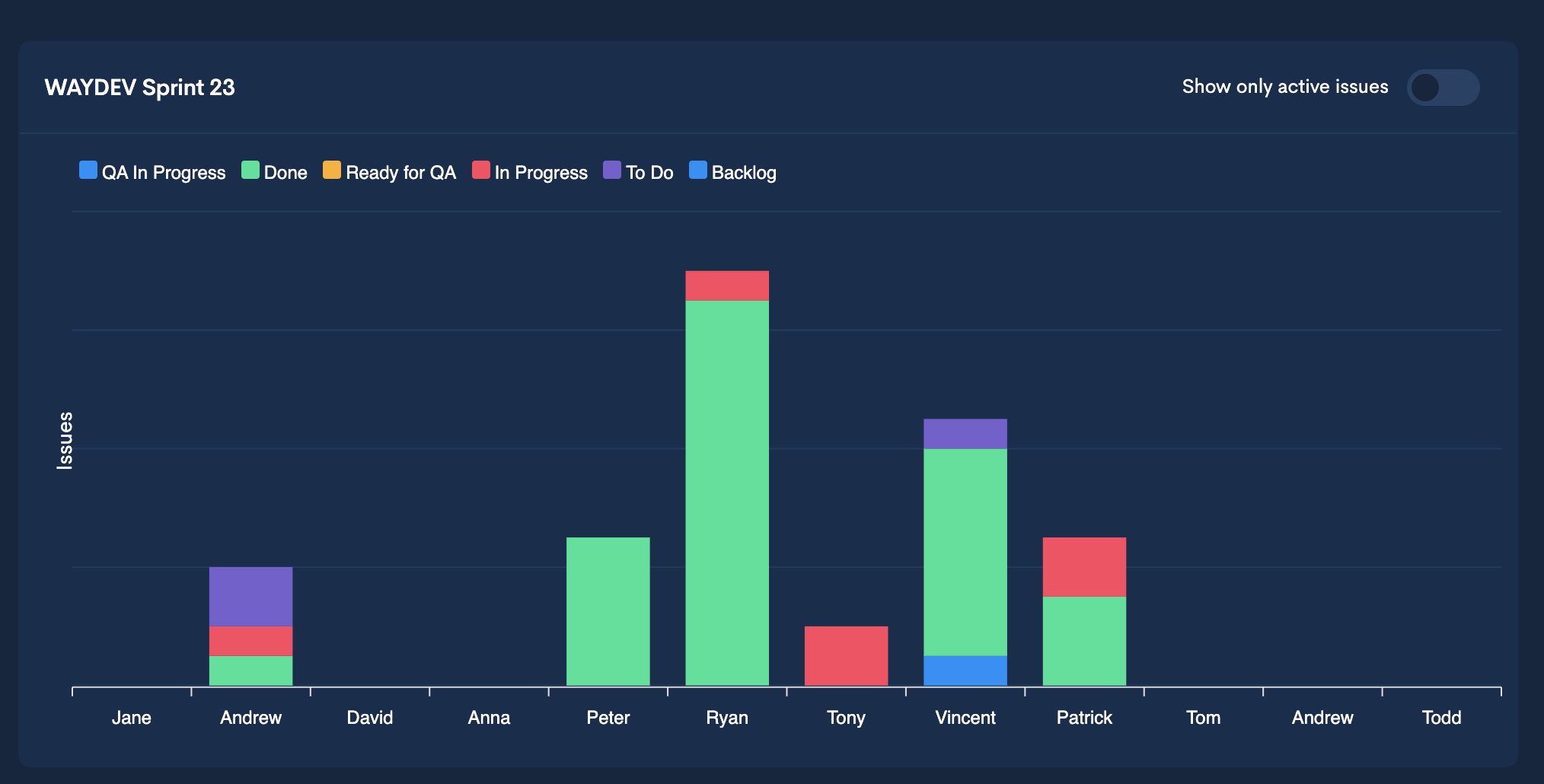 Updated: Contributor Insights
We're pleased to announce updates to our "Contributor Insights" report! The new "Performance" tab now provides a more in-depth overview of each contributor's performance, benchmarked against a specifically chosen team across a selected timeframe. The Performance tab features four metric categories – Coding, Submitter, Reviewer, and Delivery and each category offers a unique perspective on your contributors' performance.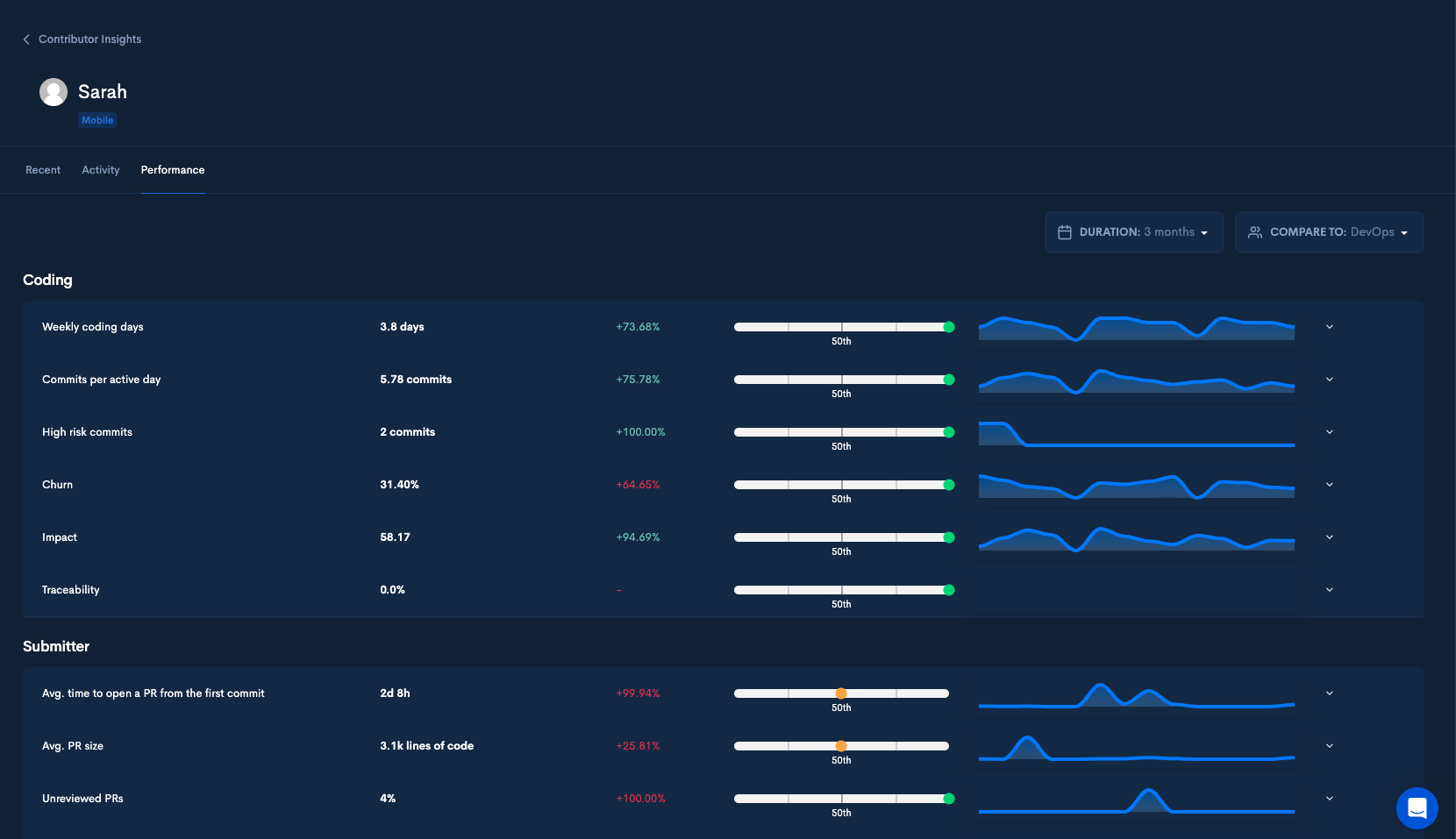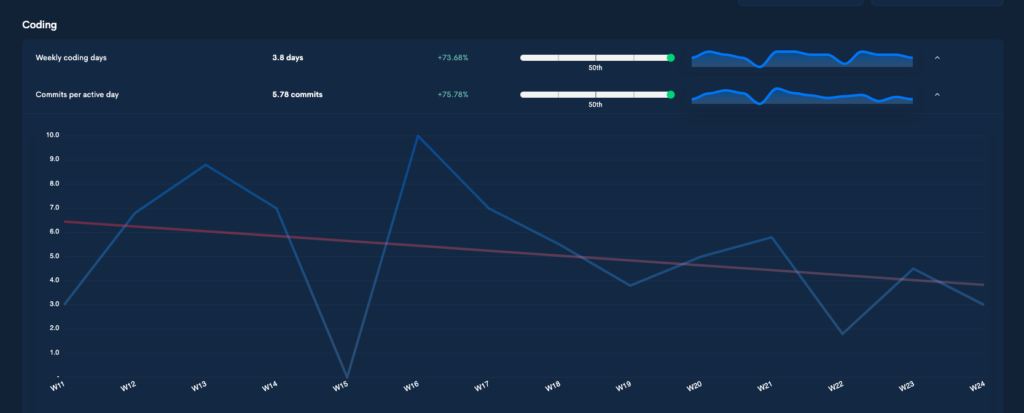 New: Export your Dashboard
You now have the ability to export any dashboard you create as a PNG or PDF. This feature simplifies the process of sharing your comprehensive dashboards. You can do this by simply selecting the desired dashboard and click on the 'Export' button situated in the upper-left corner of your screen.