We're thrilled to introduce our newest updates. Configure ticket projects across all integrations, gain clarity with comprehensive metric definitions, and use the improved Velocity Report, now optimized for Kanban.
Configure Ticket Projects
You can now configure ticket projects for all ticketing integrations: Jira, Azure Boards, and ClickUp, to ensure real-time and accurate data on ongoing sprints. This update enables you to use the following reports:
Resource Planning, which provides insights into your resource allocation and utilization.
Project Costs, which offers a clear view of how much you spent on each epic.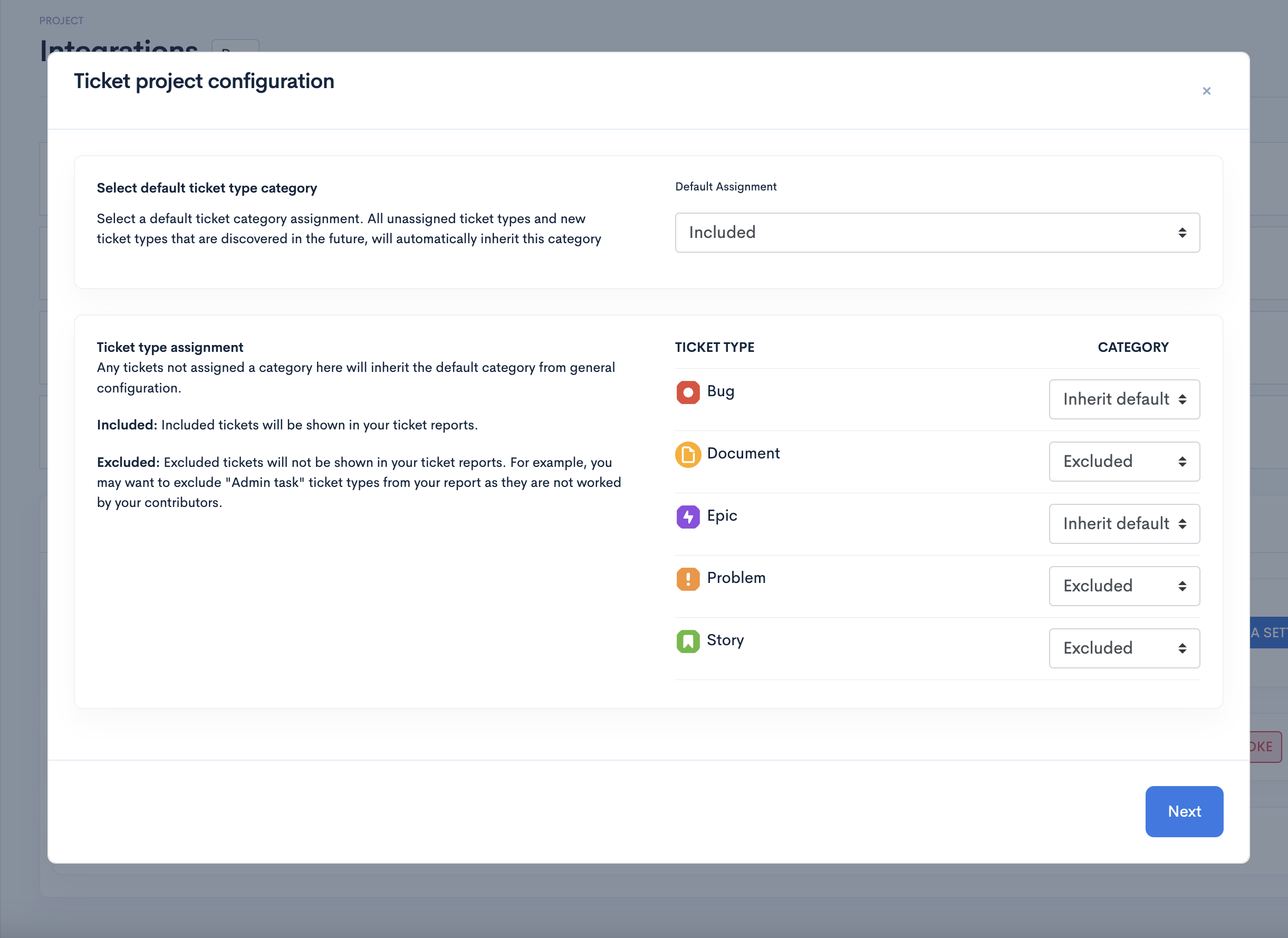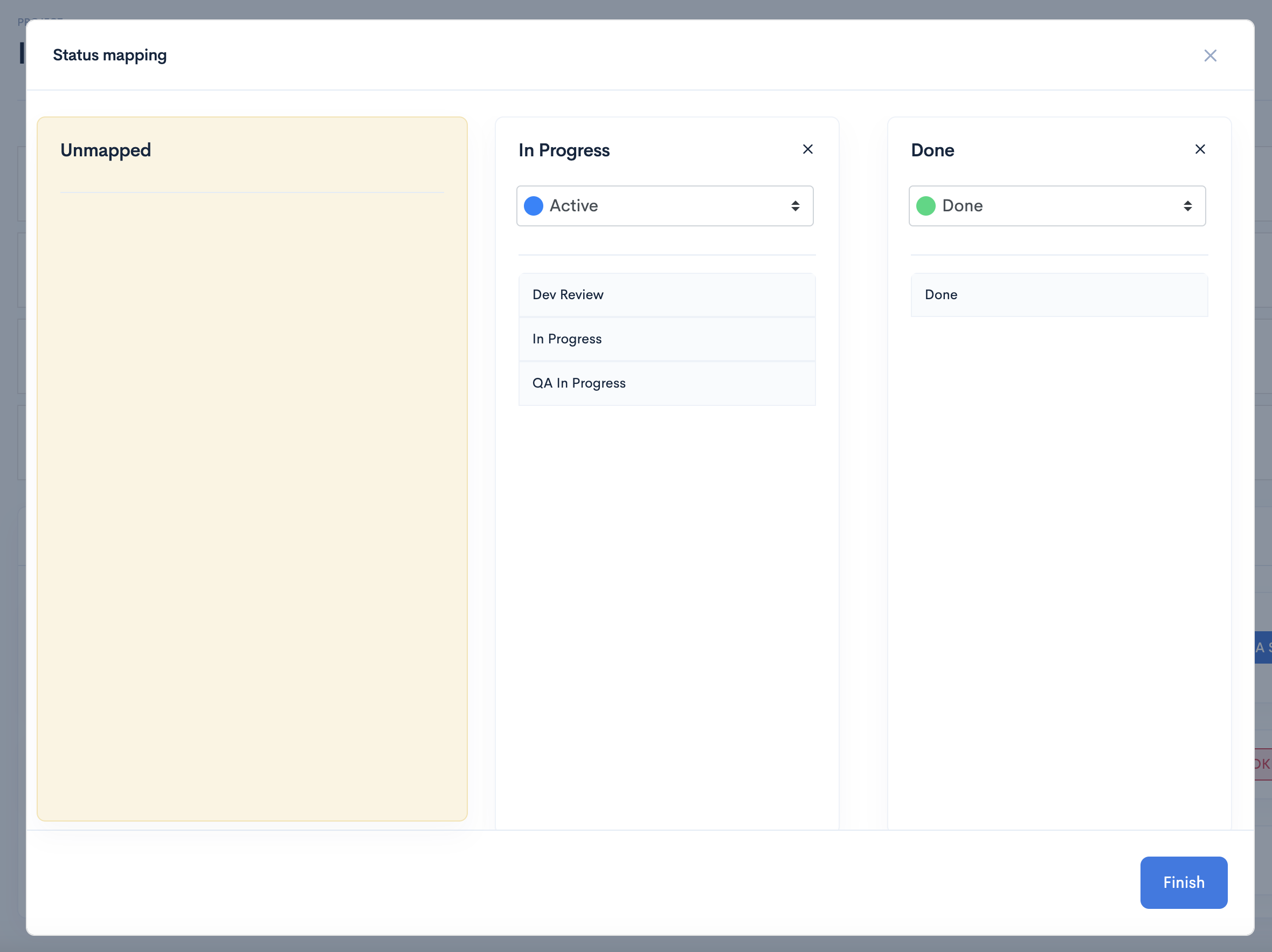 Configure your ticket projects to ensure that you'll have accurate and real-time data regarding your boards. Use this update to improve your workflow and keep a close watch on your project's progress.
Metric Definitions
We integrated new, complex definitions for the metrics in Waydev, in addition to information on how to improve metrics and the industry benchmarks for each of them. Hover over any metric in the dashboard and click "Learn more" to see a modal containing the following information:
Definition: This section outlines the metric.
How to Use It?: Dive into tips on improving this particular metric.
Benchmarks: Gain perspective with industry benchmarks, learning where your team aligns in comparison to industry standards.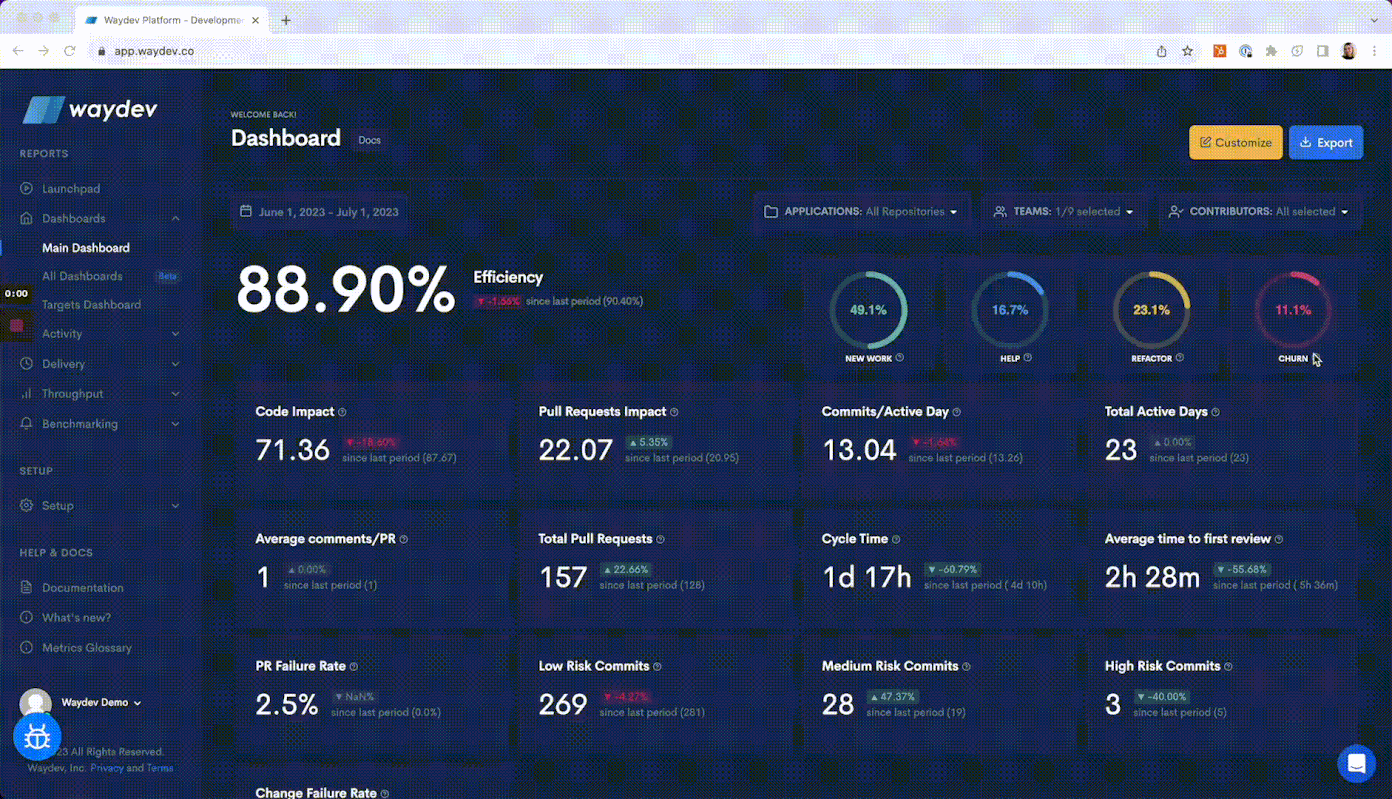 Waydev DORA Metrics Update: Benchmarking
Our DORA metrics now come with robust benchmarks, distilled from a comprehensive study of nearly 2,000 development teams. Elevate your team's performance assessment and keep pace with industry standards, all within Waydev.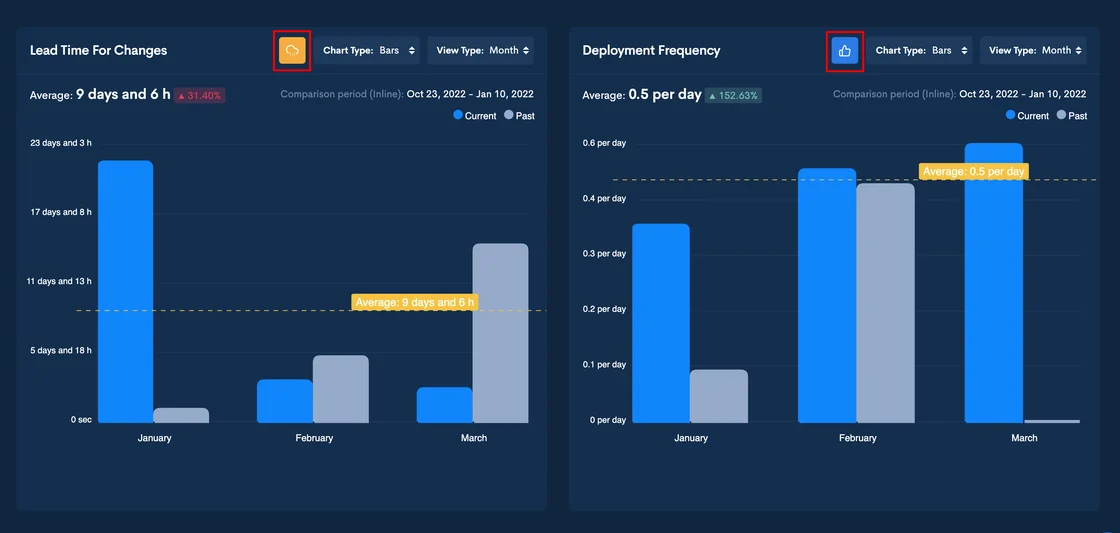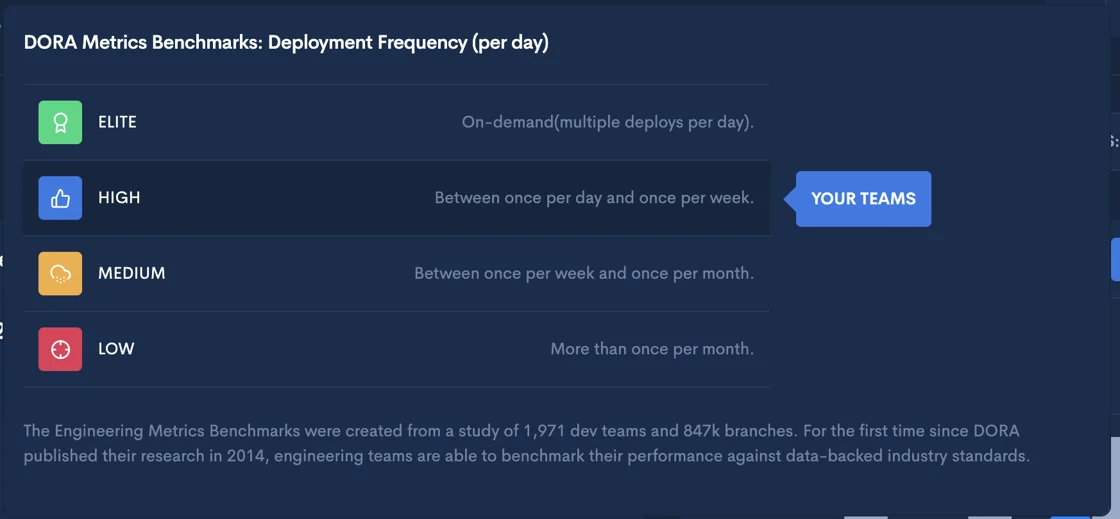 Supporting Kanban
Boost your teams' productivity with our enhanced Velocity Report. Now compatible with both Scrum and Kanban methodologies, this update ensures seamless navigation based on your board type. Be it sifting through specific Sprints in a Scrum setting, or accessing tickets on a Kanban board, our enhanced Velocity Report aligns with your workflow.

Introducing 'Teams' for Graph Display!
Unveiling the latest addition to our graph display options – "Teams"! Now effortlessly track and compare metrics across various teams. The data of each team gets a unique color on a unified graph, ensuring clarity.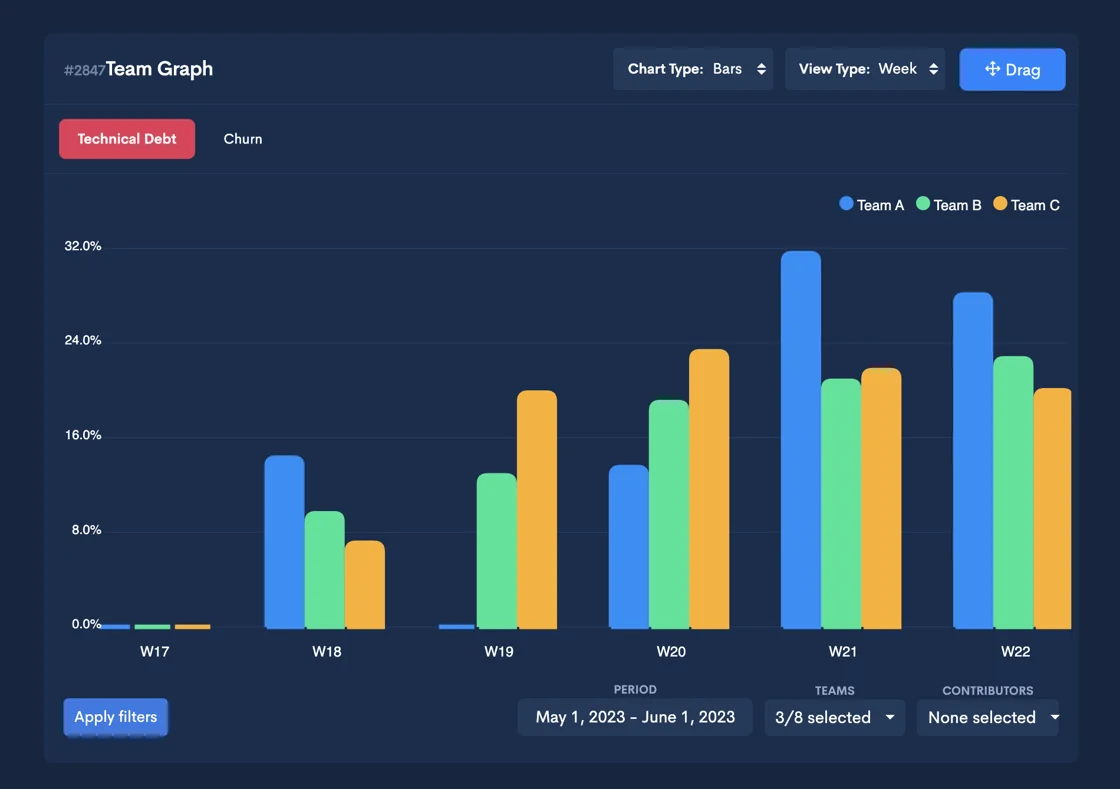 Article in Forbes: How DORA Metrics And SPACE Framework Can Transform Your Business
In the fast-paced, technology-driven business environment, continuous improvement is key to staying ahead. Engineering leaders are crucial in this effort, ensuring their teams deliver consistent value. The SPACE Framework and DORA Metrics are two powerful frameworks that businesses can use to drive significant enhancements in product development and delivery. These frameworks can help businesses meet customer needs and secure their ongoing success. Read more about the two frameworks and how they drive business success in the latest article our CEO and co-founder, Alex, wrote for Forbes.
Article in Forbes: Agile Methodology: Benefits And Challenges For Engineering Leaders
Agile prioritizes adaptability, collaboration, and customer satisfaction in software development. Using frameworks such as Scrum and Kanban ensures quality and flexibility. Embrace the future of software excellence. Read more about the benefits and challenges of the methodology in the latest article Valentine, our CTO and co-founder, published in Forbes.