Achieve a healthy, continuous delivery workflow by making sure each of your engineers is involved in the development process. Monitor the Inactivity report to spot any possible outliers, such as an engineer not committing code for more consecutive days, or an engineer who constantly works on the weekends. Use this data to start productive conversations and adjust workload accordingly.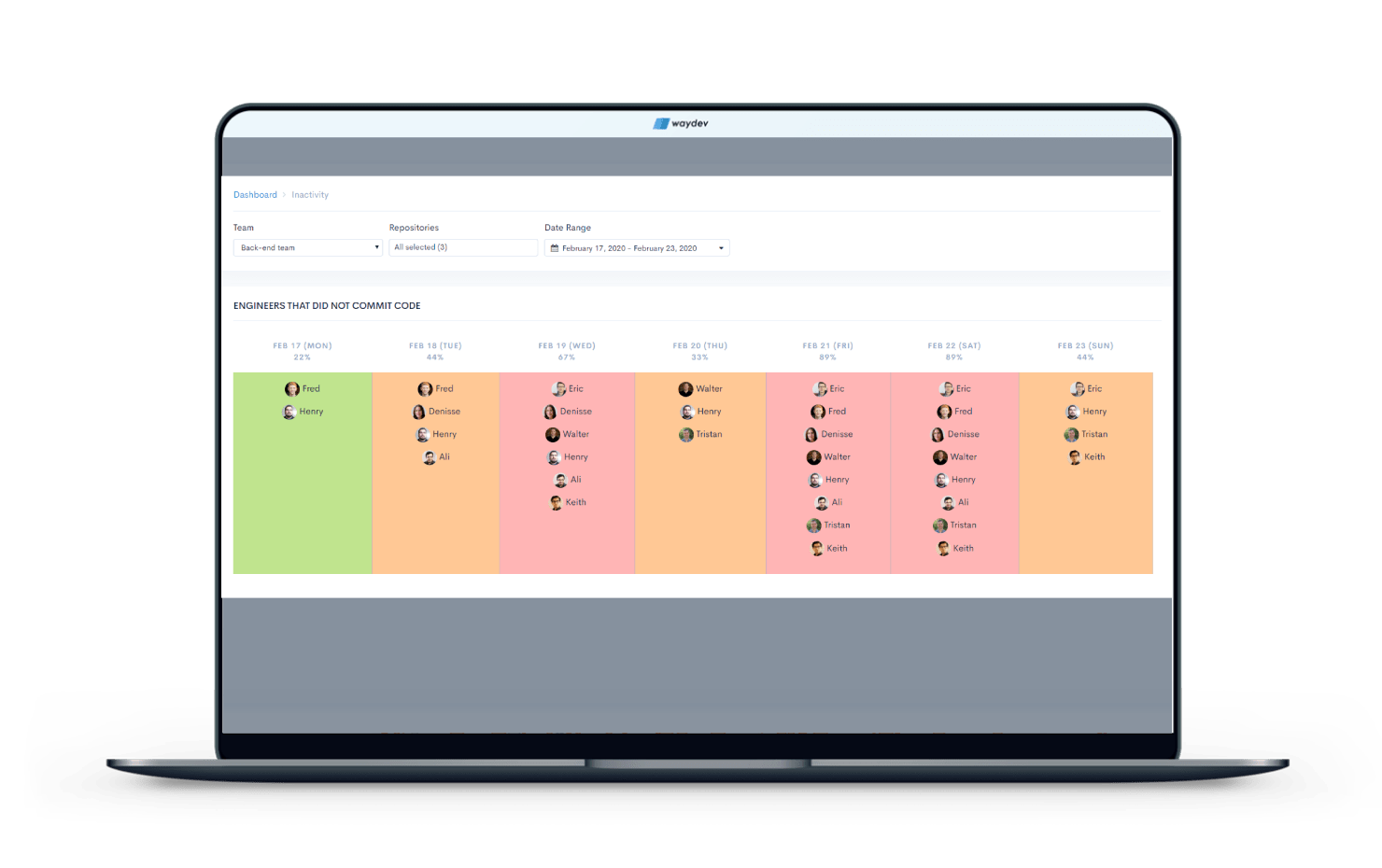 How to use the Inactivity feature
The percentages on the top of the columns represent the ratio of inactive engineers to total engineers. For example, on Monday, 17 Feb, 22% of the Back-end team's engineers did not commit any code.
The colors range as below:
0-25% inactivity percentage days are Green
26-50% inactivity percentage days are Orange
51-100% inactivity percentage days are Red.
You can disable weekend days (Saturday and Sunday) by toggling on the "Disable Weekends" checkbox. By default, it's set to show weekend days.
You can find the Inactivity feature under the Daily Standups submenu. From there, you can filter by teams, repos, or date range.