Engineers are most productive when they work in big blocks of time. Visualize engineering activity through a heat map to find out what is their golden hour in terms of productivity. Use the Time Card feature to schedule meetings according to data and enable a nondisruptive engineering flow.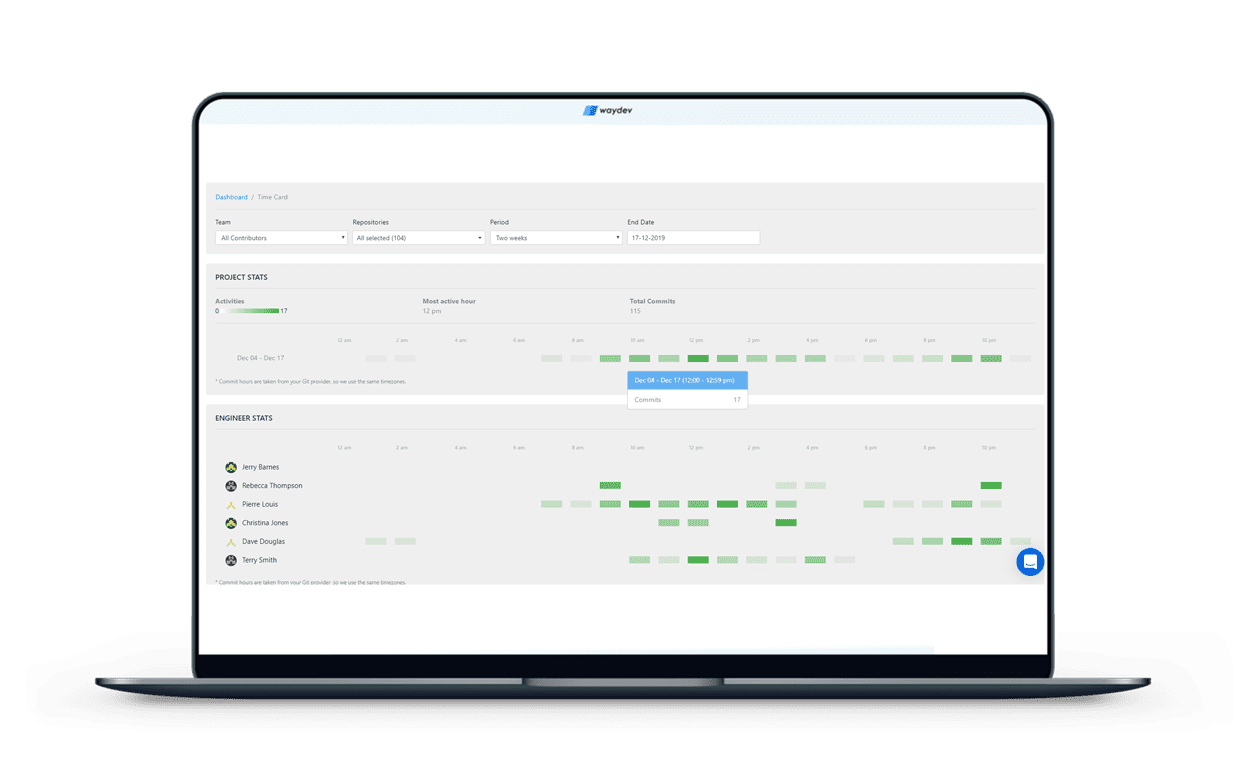 How to use the Time Card
If you hover over each rectangle you will see the number of commits made during that hour. Another Time Card visualization displays commit activity as an individual weekly heat map. From this page, you're able to filter by teams, repos, period, and date range.