Happy New Year! enjoy our new video
Meet Waydev, the newest agile data-driven way to truly understand your engineers. It automatically analyzes your codebase and generates reports with no input needed from engineers.
According to Stripe, developer inefficiency has reached 31.6 % annually. That's because output is tracked manually and decisions are based on gut feelings rather than data.
Waydev closes that gap by providing reliable metrics for engineering leaders. We are reinventing the way you track engineers' output to help you make objective decisions.
How we do it? We've looked at how teams work, and we created features for each use-case.
Daily Stand-ups
Waydev provides complete visibility over your team's output, so engineers don't have to worry about their daily stand-ups. You can now zoom in on any commit or pull request to see where the work focus went, eliminate blockers, and use data to increase engineer effectiveness.
One-on-ones
Use "Developer Summary" to spot the right time for one-on-one and get valuable insights that can effectively guide you through one-on-ones.
Code Review Workflow
The time it takes to close a pull request relates to the time in which an engineer could've created a great output. Even worse, a pull request that is merged without review could raise critical issues.
"Review Workflow" offers a bird's eye view over pull request activity. Zoom in on any pull request to see comments, commit data, work focus and more valuable information.
Monthly Reports
Use "Retrospective" to evaluate release success and compare sprints. Assess your team's work focus and volume and see how different events impacted overall team performance with "Project Timeline." Automatically generated weekly and monthly reports will keep you up to date.
Benchmarking
Waydev provides accurate data so that you can focus on the decisions. Use our "Dashboard" for a comprehensive view of any team and engineer stats and the "Compare" feature to benchmark team and engineer performance.
Enterprise Ready
We're enterprise-ready, offering an on-prem solution and features like role and stats management as well as API & SSO integrations.
Start a free 30-day trial on waydev.co to gain a new and complete perspective on your team's output.
And since now we have a new pricing plan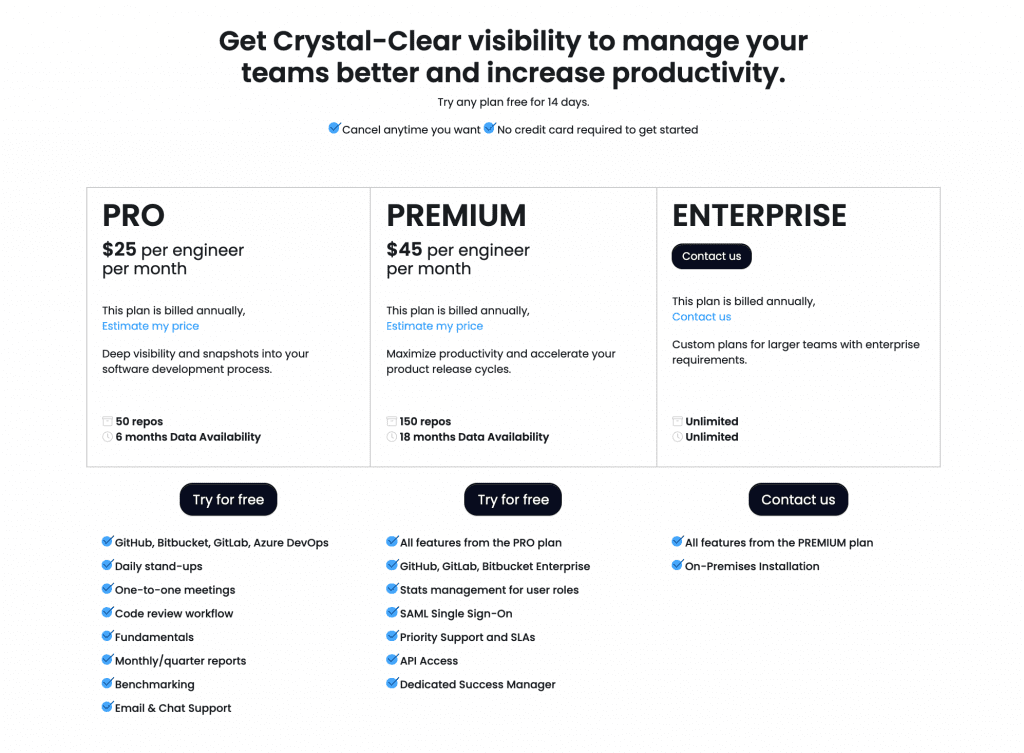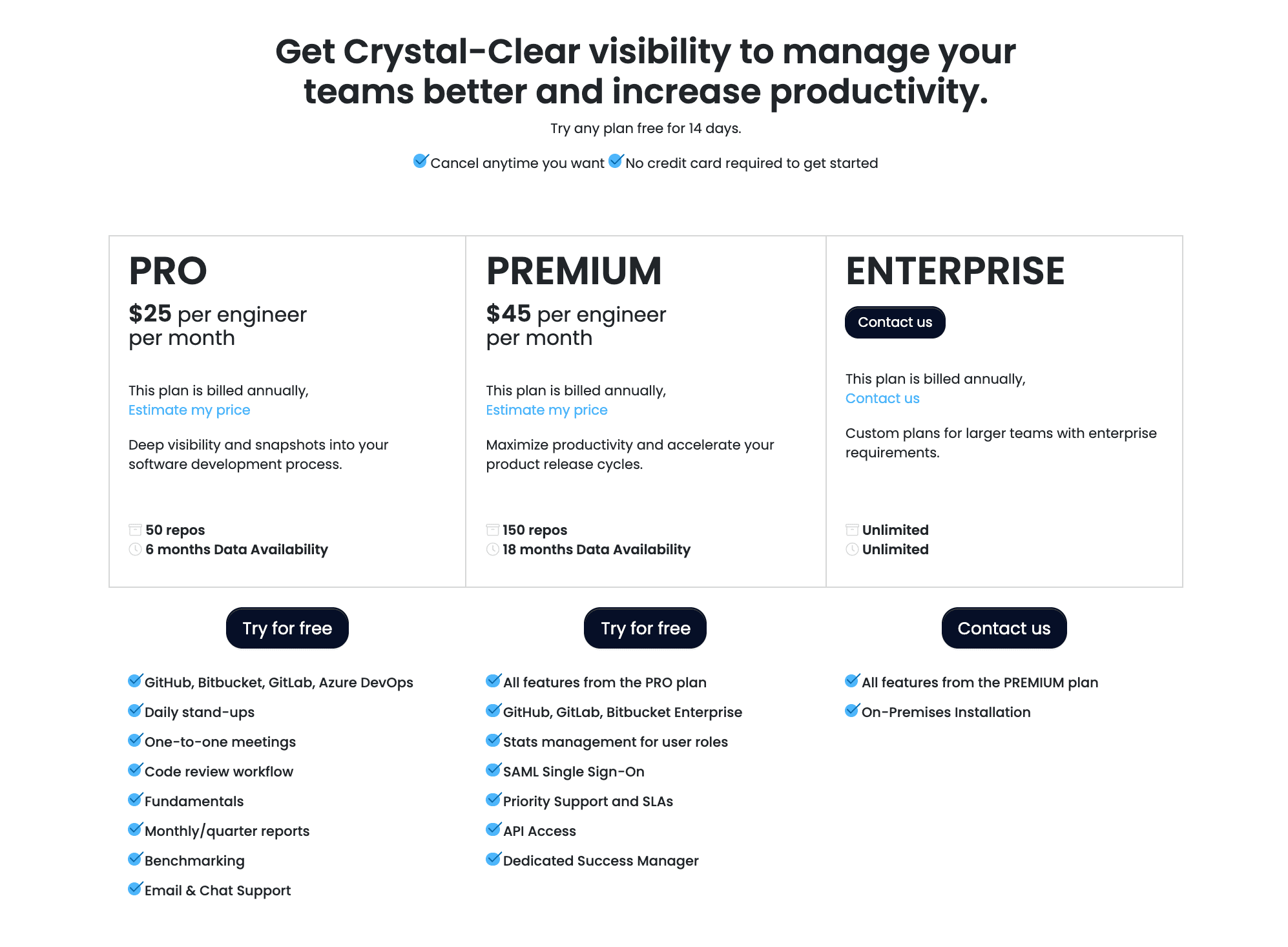 This year we will come with more valuable features for our lovely customers.
If you want to find out more about how Waydev can help you, schedule a demo.