Just four weeks ago we decided to move our team remote. We were nervous, but now we're really proud to see that we've adapted really fast and managed to keep the same velocity.
During these hard times, our responsibility is to improve our product and provide the best support out there. Our product is essential for our customers and for new companies that are moving remote.
We know Waydev is particularly useful for tracking your engineers' output when they are working remotely, and after seeing continuously increasing usage in the regions hit hardest by the virus, we're continuing our action to ensure our product is accessible to as many people as possible.
Through July 15, 2020, we are:
Offering 24/7 support for onboarding our new customers
Extending all trials of Waydev Premium & Pro from 14 to 30 days
Additional customization settings
We would like to introduce more options on our settings page:
Manual cloning process – Cloning the data whenever you want
Ignored Commits Based on Message content
Churn Days – You can change the 21 days period of processing the churn
Ignored Custom Extensions – You can ignore custom file extensions from your project
The option to include merges into reports
The option to ignore commits with more LoC
Choose the hour to start processing the data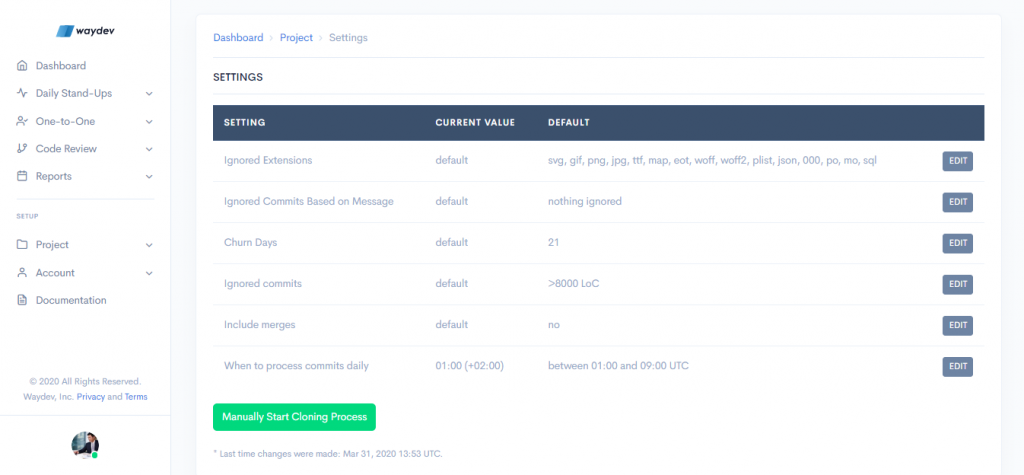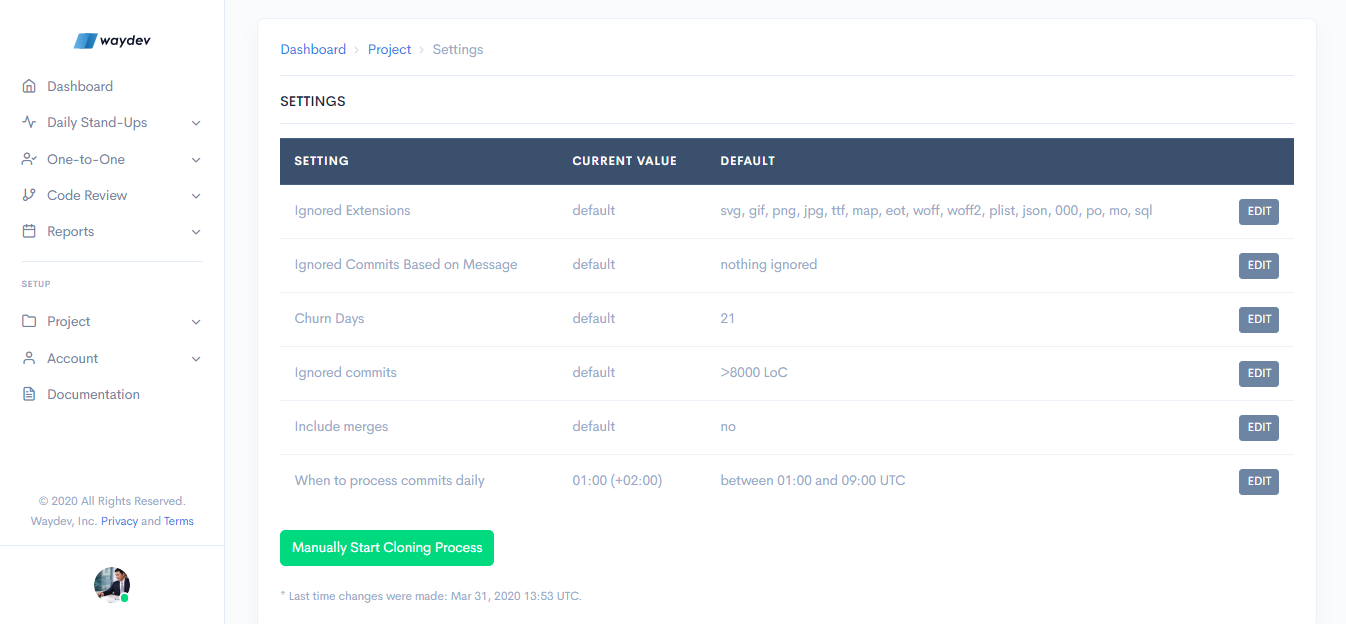 You can also set a custom regex to ignore commits with a message that matches the regex you set. For example, if you set the setting to "/\bweb\b/i", Waydev will ignore all the commits which contain the word "web" in the commit message.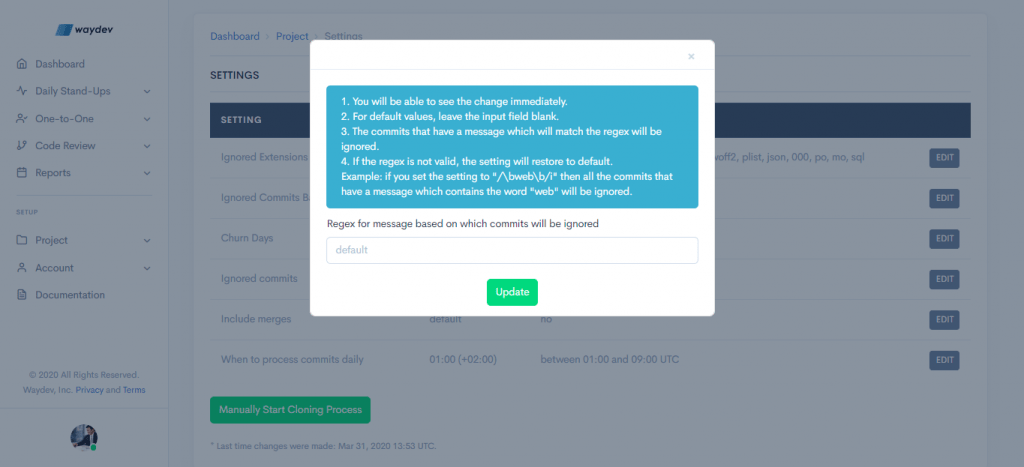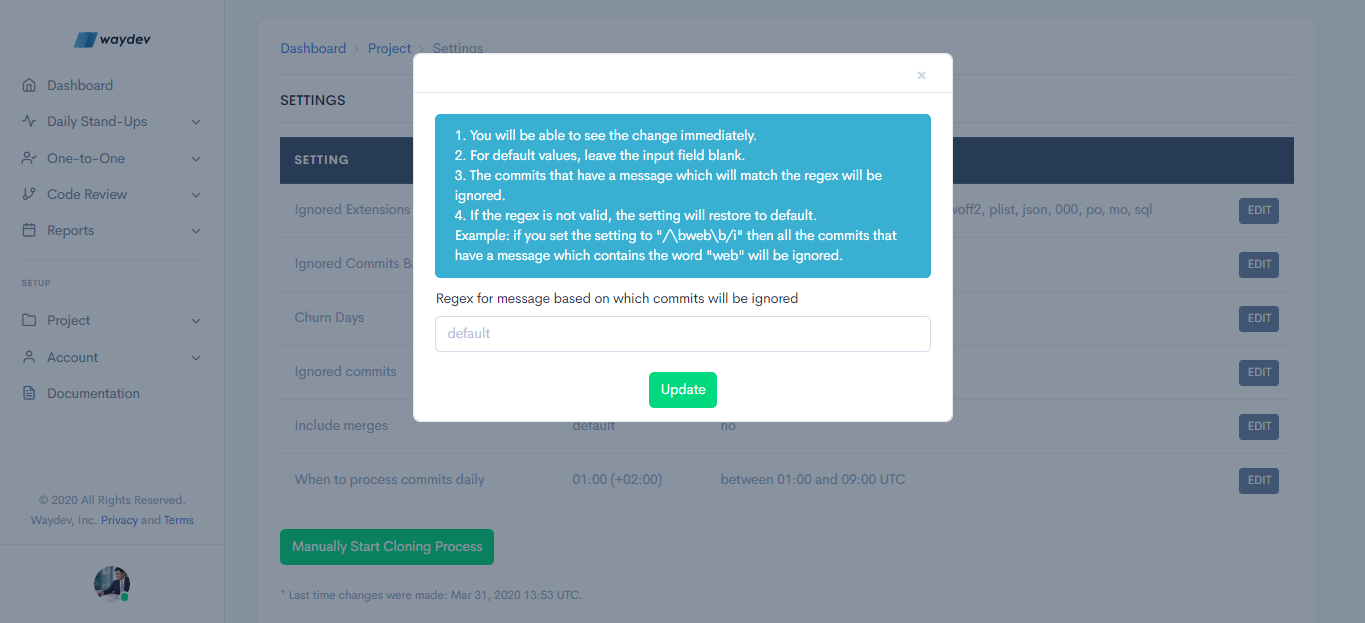 Now you can adjust the time frame for Churn, Legacy Refactor & Helping Others according to your sprint duration. It's set as default for 21 days, but if your sprints are not two-weeks long, you can set a custom time frame from the Settings page.
You can set Waydev to ignore commits that have more than your chosen number of lines of code. By default, Waydev ignores commits that have over 8000 lines of code.
By default, Waydev only takes into account the commits that are not merges, except for the Work Log. If you want to see them in other pages/stats, you can turn "Include Merges" on.
You can also select a custom time of the day and timezone you want Waydev to process your commits at.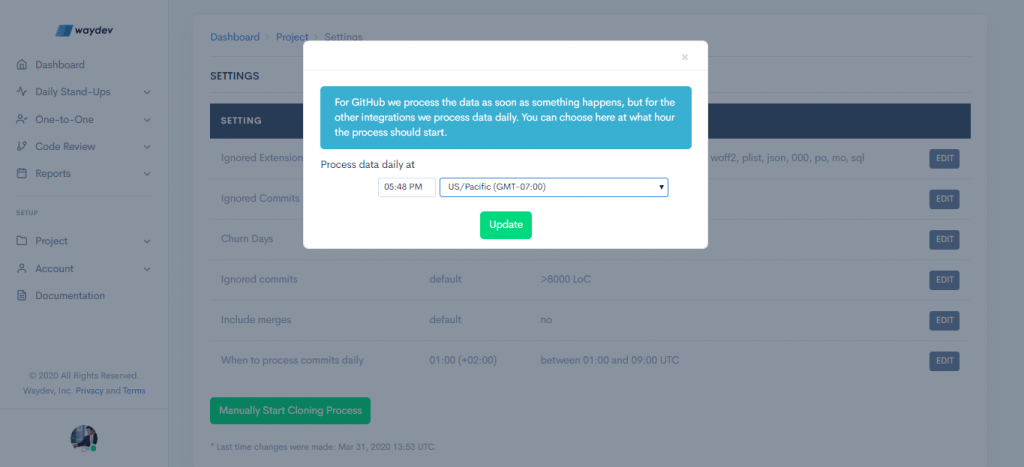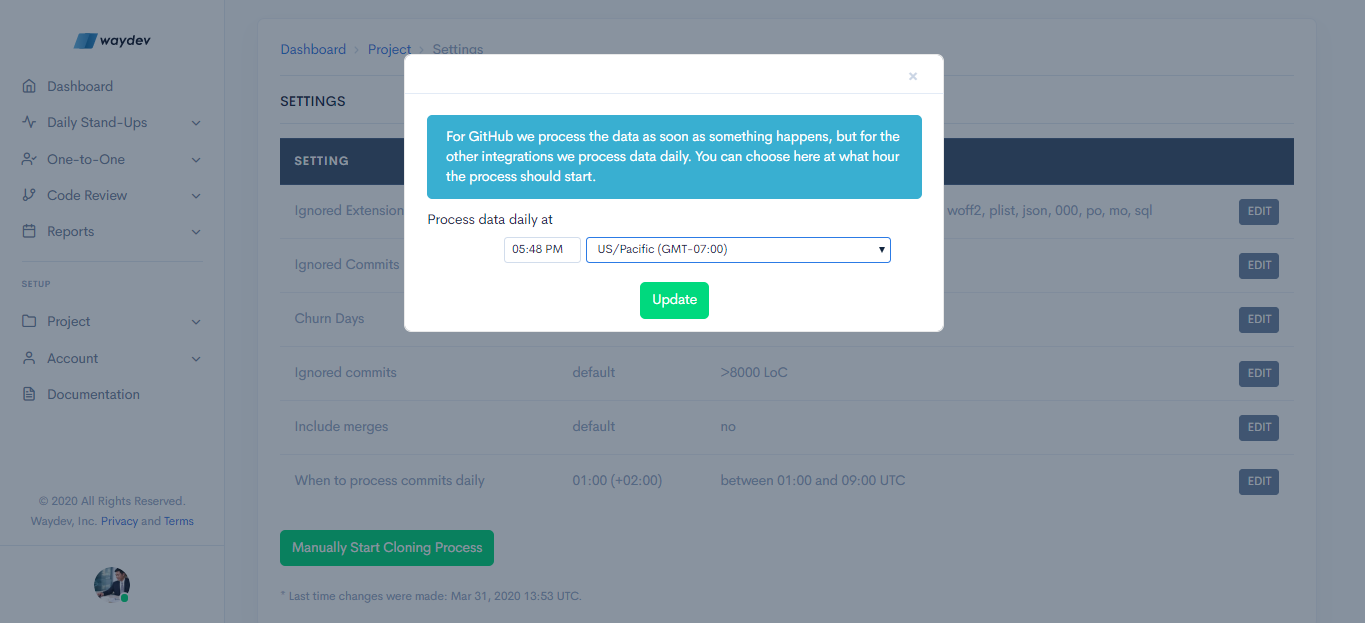 If you need to update the data before we do it automatically, you can click on the "Manually Start Cloning Process" button and we will start updating your data right away. You can only do this once every 2 hours.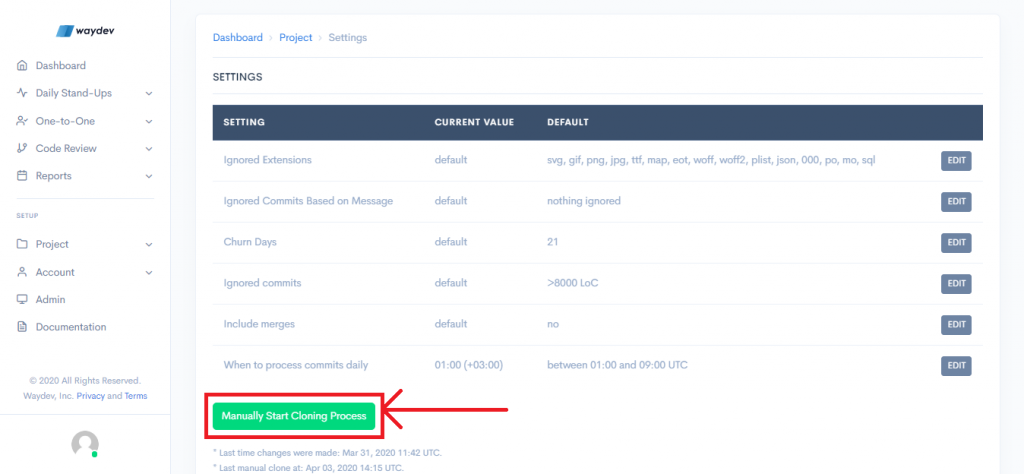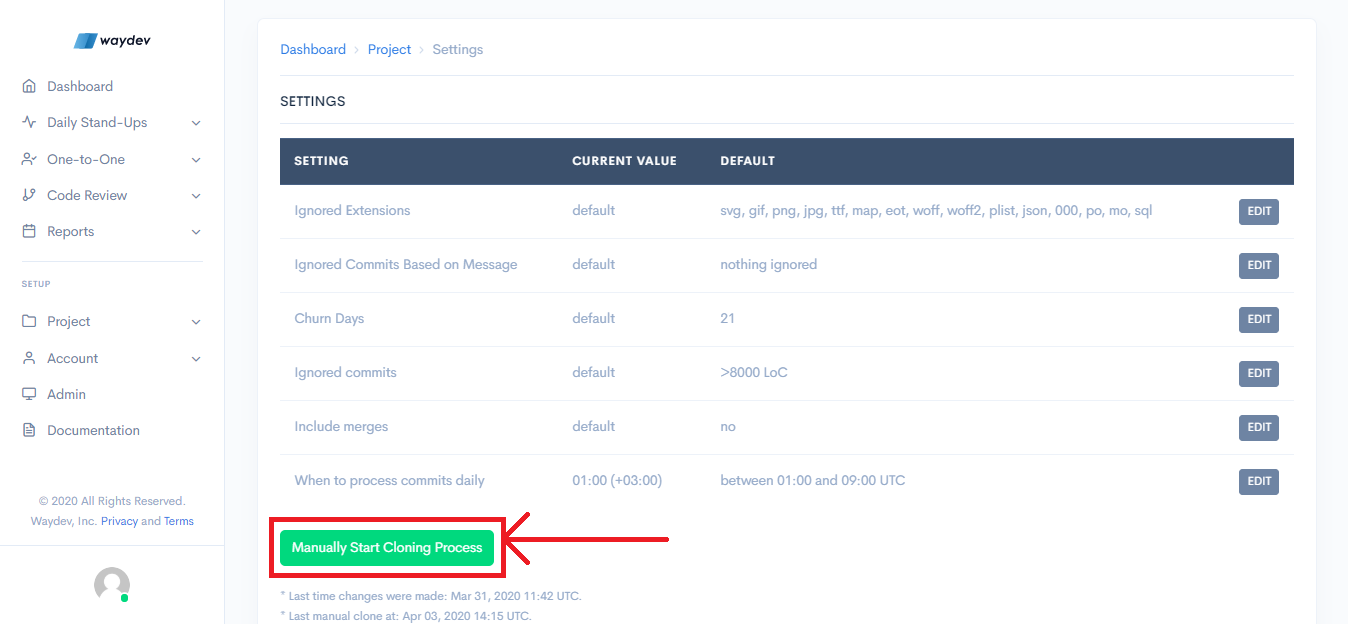 Waydev becomes an official Microsoft partner
Waydev became an official partner of Microsoft. Becoming a member of the Microsoft Partners Network confirms Waydev's security and reliability of data.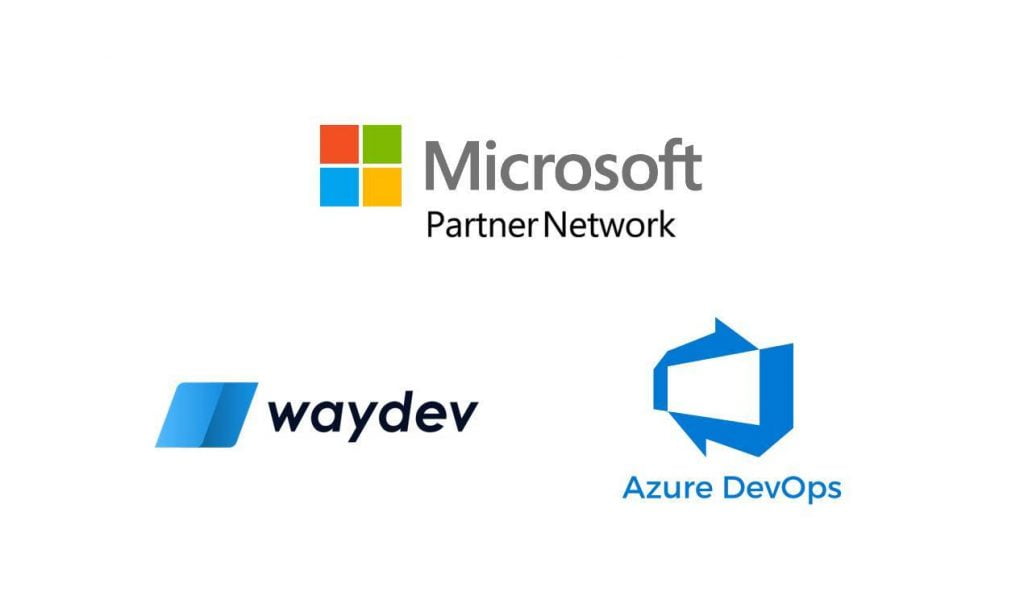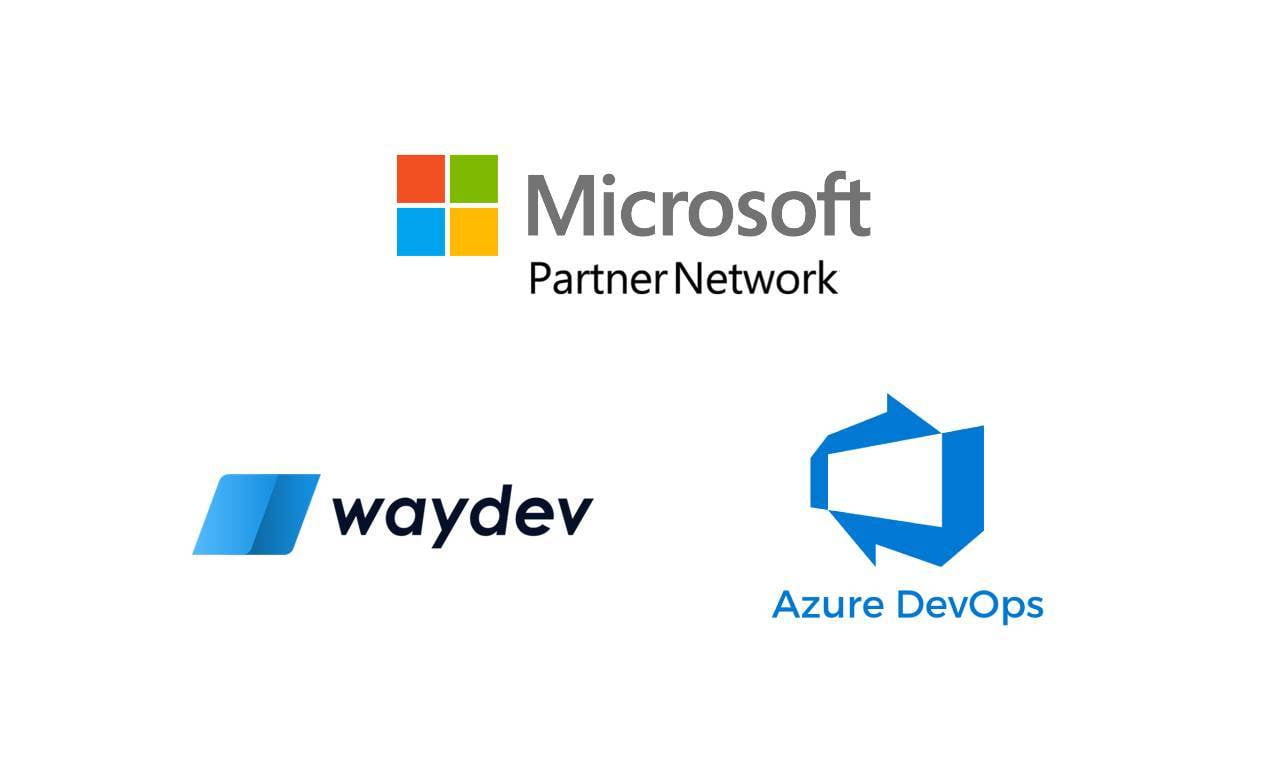 "Our partnership with Microsoft is driven by our goal to bring actionable metrics into the engineering process. As a leader in the engineering industry, Microsoft was the right strategic partner, who will empower the team to deliver Git Analytics solutions to a broad spectrum of engineering leaders," said Alex Circei, CEO of Waydev.
Waydev provides engineering leaders with actionable metrics to improve visibility, velocity, and productivity across their engineering teams.
Jira integration (soon)
We're in the final tests with the Jira integration, enabling customers to gain a clear overview of their projects from Jira.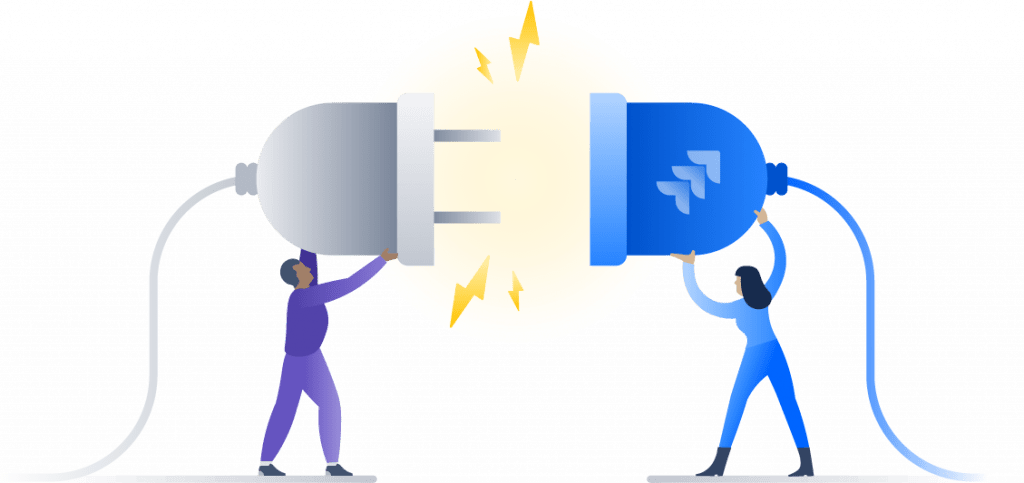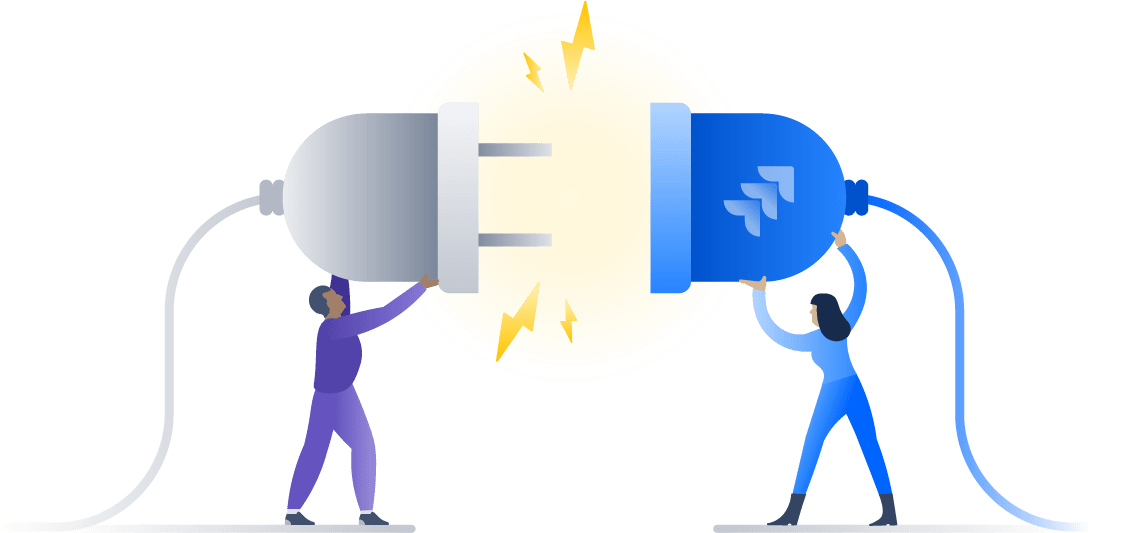 New customer review
Deryk Wenaus, CTO at Retreat Guru
"We switched from Pluralsight Flow (GitPrime) and so far I really love it. It's easy to use, provides helpful insights on how to support developers. It has all the features we used at Gitprime, plus a few more that are even better. Gitprime was just too expensive for us, and we didn't see any evolution in the features. Waydev has a better dashboard and it has a great timecard view where you can see commit timing for each contributor. Gitprime was also getting slow and harder to use. It's easy to use, provides helpful insights on how to support developers. Their support is VERY fast, which I love – ask a question and one of the team members is there to help."
If you want to find out more about how Waydev can help you, schedule a demo.