Project Timeline provides a view of how work focus and volume modify over time. Find out where your engineers' work focus is. View how events impacted your team's performance and direct your data-driven decisions.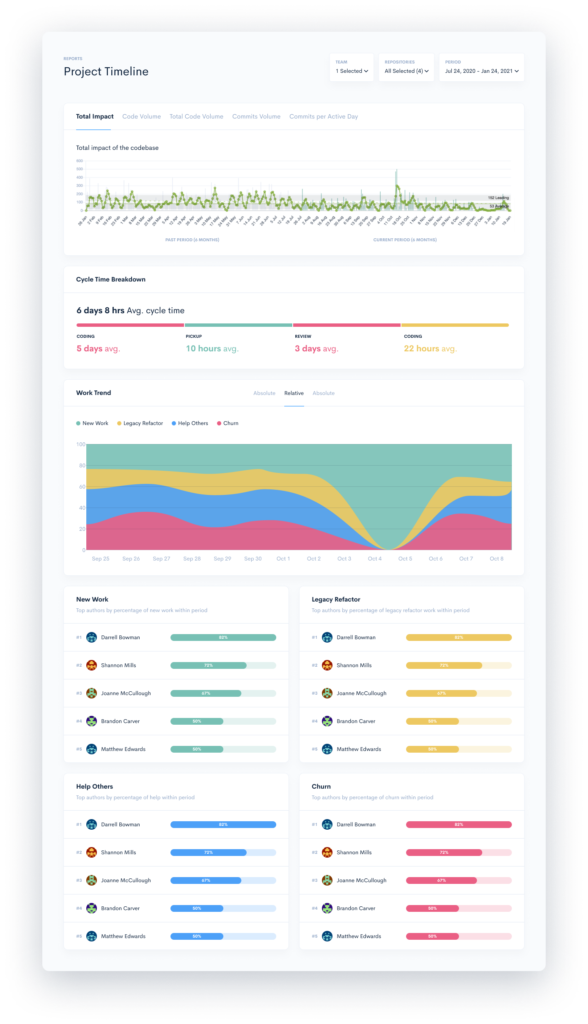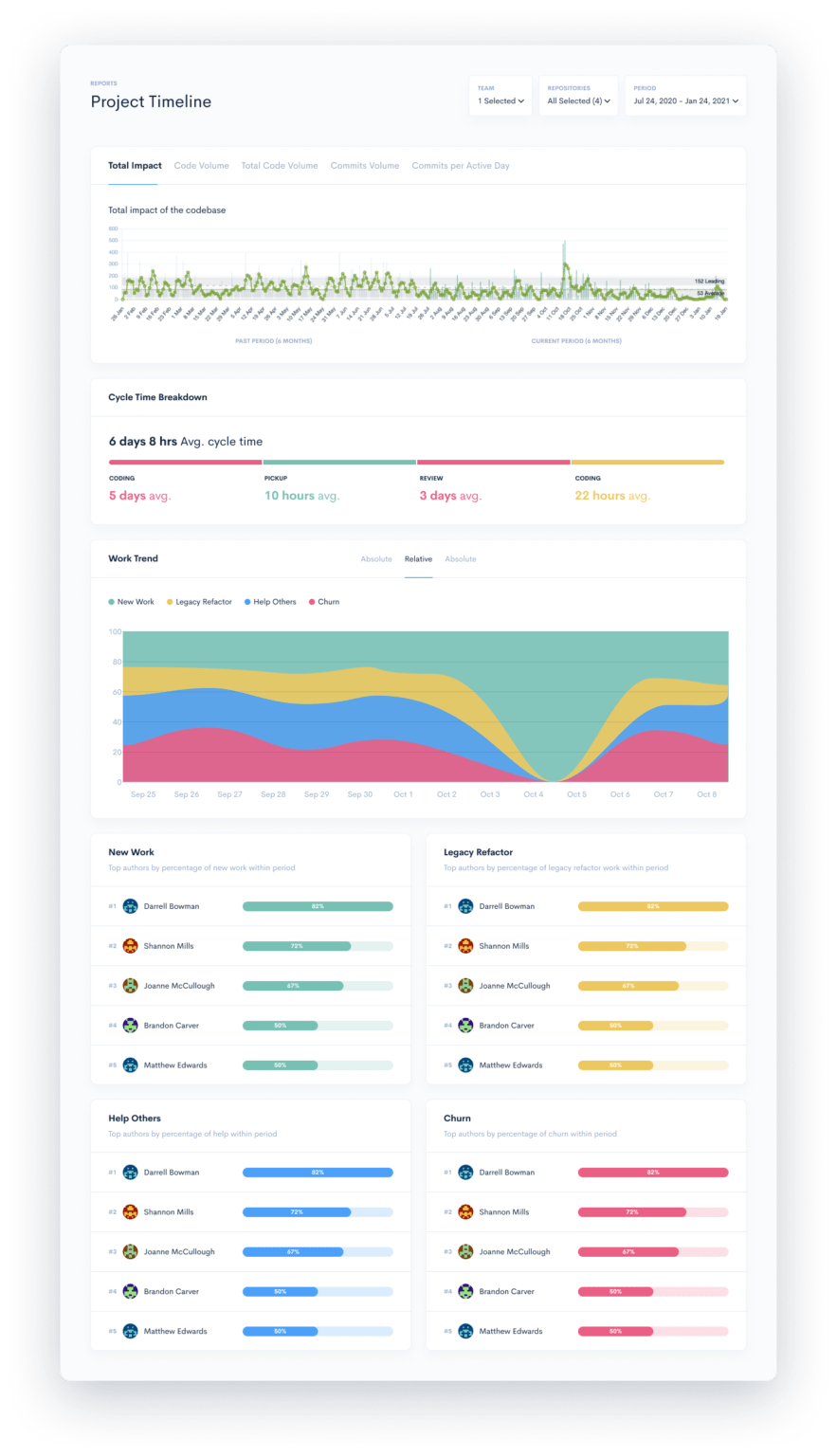 How to use the Project Timeline feature
The Project Timeline helps you visualize how teams are doing relative to other teams, relative to industry benchmarks, and relative to your own trends, by using four metrics that customers find most actionable in the code-based activity.
Project Timeline metrics
Commits per Active Day represents the average number of commits per team per active day (a day when an engineer checks in code). Commits Volume, which quantifies the number of commits a team created in a day. Total Impact, which shows you the total impact of the codebase in a day and Code Volume, which represents the raw number of lines of code changed in the codebase. In the Project Timeline, you can visualize how those metrics are trending during the sprint or over the trailing week, month, quarter, 6-month period, or a custom time frame.
Commits per Active Day
Commits per Active Day measures the average number of commits per active author per active day. If you consistently see that your team had several commits every day, this means that they'd been working almost every day of the week, including weekends. The team may have too much on their plate, and it's time for some expectation, realignment upwards in the work funnel. This is worth making a note of before a retrospective begins so it can surface tactfully into your team discussion.
On the other hand, if the Commits per Active Day is unusually low for the team compared to prior periods, that might be a signal that something outside the normal delivery process is slowing them down.
Total Impact
Total Impact helps you and your team understand the general complexity of changes that your team is moving forward in your product.
The Project Timeline will help you and your team quickly see signals of process blockers affecting the health of your team's software development during conversations in your retrospectives. Use this data to generate an open conversation around team-led expectations versus actuals to provide a platform for innovative ideas that otherwise may have passed with the agenda items.
The Project Timeline report provides a view of how work trend evolved over time. Use this visualization to spot any irregularities and spikes, such as high spikes of Churn. You can also see the top performers for each metric: New Work, Legacy Refactor, Help Others, and Churn.