Targets
We've worked with our customers' feedback to develop the Targets feature. You can now translate uncovered opportunities to action by setting measurable targets within the application. Visualize and track progress to hit all your goals.

The Targets feature enables users to set custom targets for their developers, teams, and organizations. You can check in on your goals and see how much progress has been made. Set event-triggered alerts. Get updated when your team experiences churn spikes or efficiency drops.
Slack integration
Our integration with Slack makes it possible to receive alerts regarding your targets in real-time. Discover our Targets feature in the Reports section.

Waydev on-premises
Starting today, Waydev offers an on-premises version for enterprise customers. This version is 100% on your network, and its setup wizard makes configuration easy. Request a free POC here.

Changelog
We've been busy this year listening to your feedback, releasing new features, and shipping product improvements that help you and your engineering teams. Stay up to date with the latest changes with our changelog.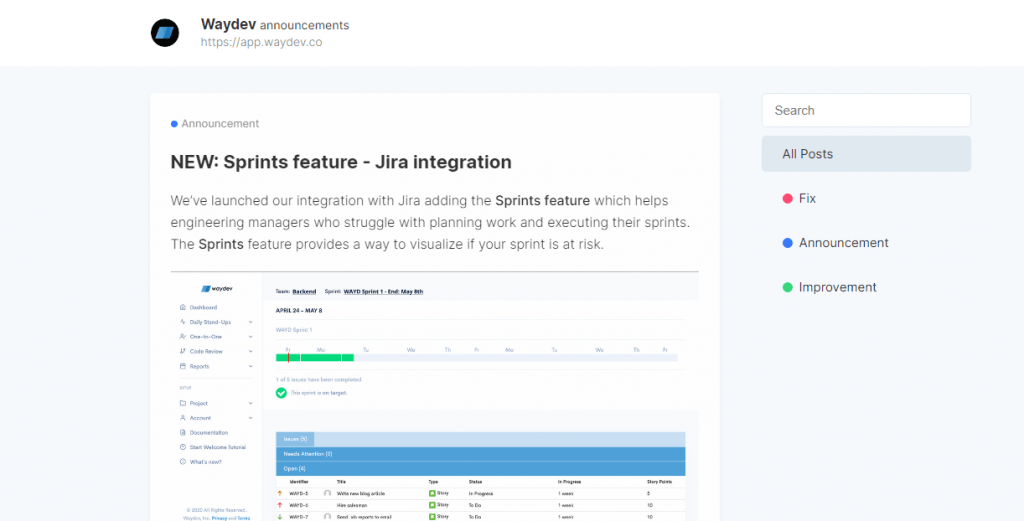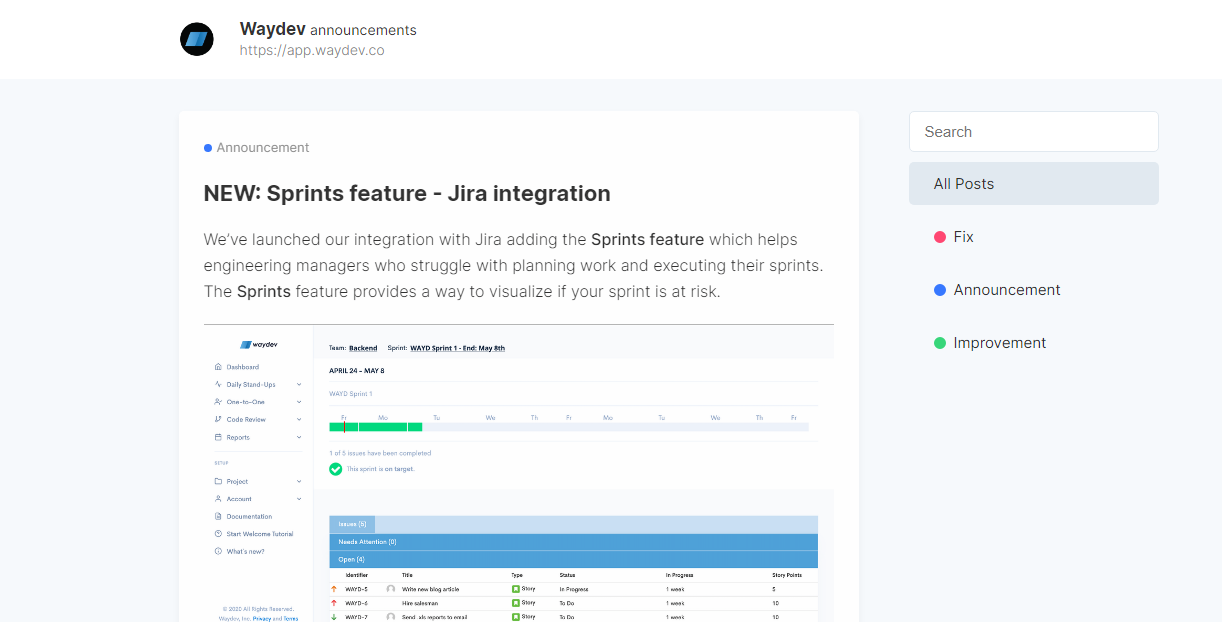 If you want to find out more about how Waydev can help you, schedule a demo.