The Retrospective helps you in evaluating your release's success and compare your sprints' output.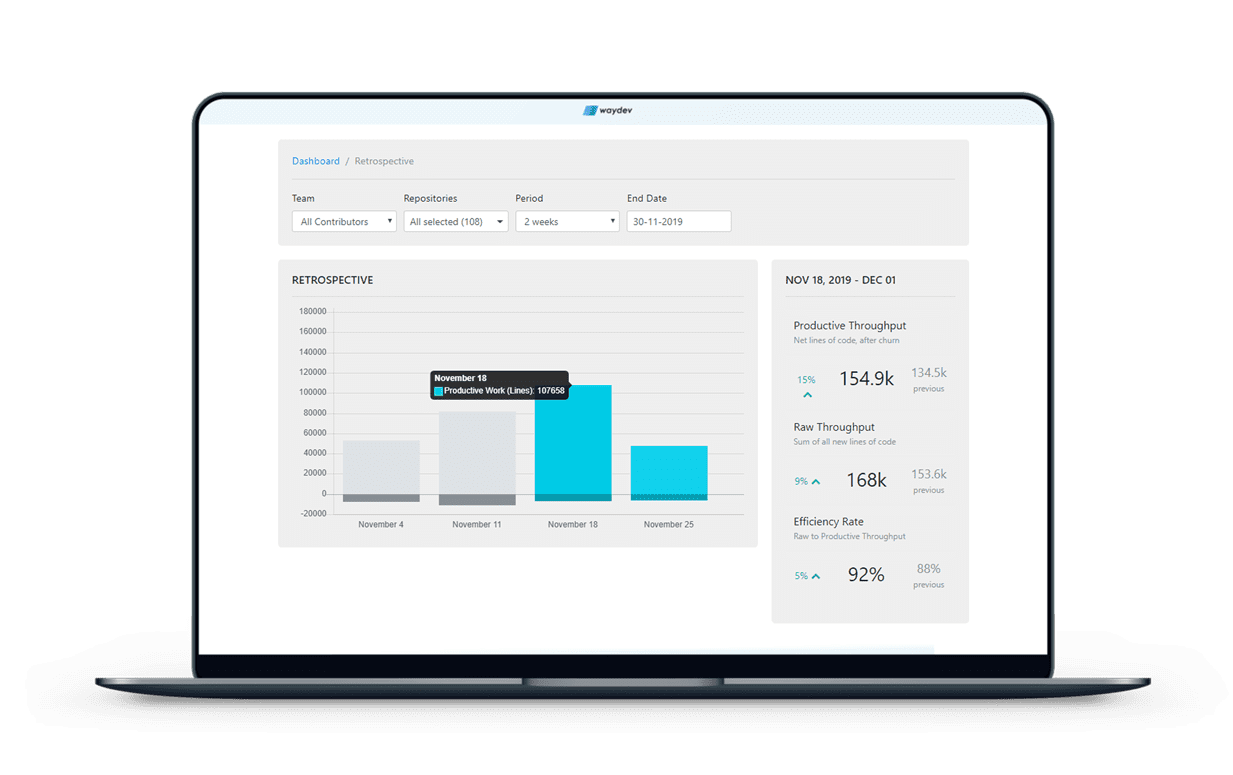 Depending on the size of your sprints, select a period, and compare it to the previous period to see how your team's performance evolved. Spot outliers in the graphs and correlate them to events. In the Retrospective report, you can see the Productive Throughput, the Raw Throughput, the Efficiency Rate, and how they stack up against the previous sprint.
You can filter by team, repository, period, and select the end date.