We've launched a new feature: Activity Heatmap, from now on you can check most frequent hours with commits, for the whole project and each engineer.
Check it now! https://app.waydev.co/login
If you what to track your git analytics with Waydev, you can sign up here for a 30 days trial.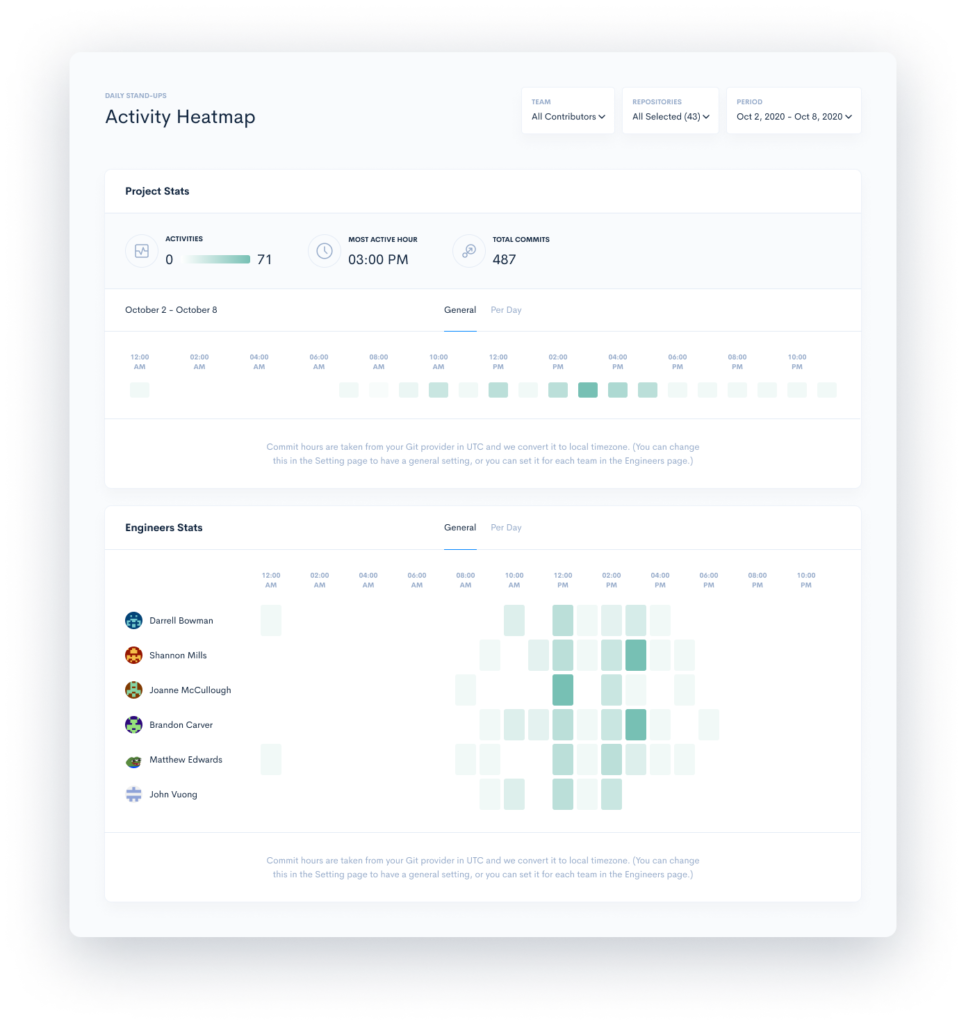 If you want to find out more about how Waydev can help you, schedule a demo.