We are excited to announce Waydev's latest updates! This update includes significant updates aimed at giving you deeper insights into your developers' performance and making it easier to track and visualize DORA metrics. The newest updates include Developer Insights, Advanced DORA Metrics settings, and a redesigned interface for visualizing DORA metrics in an easy-to-use format. Keep reading to learn more about these new features and how they can benefit your team.
Developer Insights
We're thrilled to announce the release of our latest report: Developer Insights. This powerful dashboard provides a comprehensive overview of your engineering team members' recent activities, better understanding their work and helping you stay up-to-date on their progress.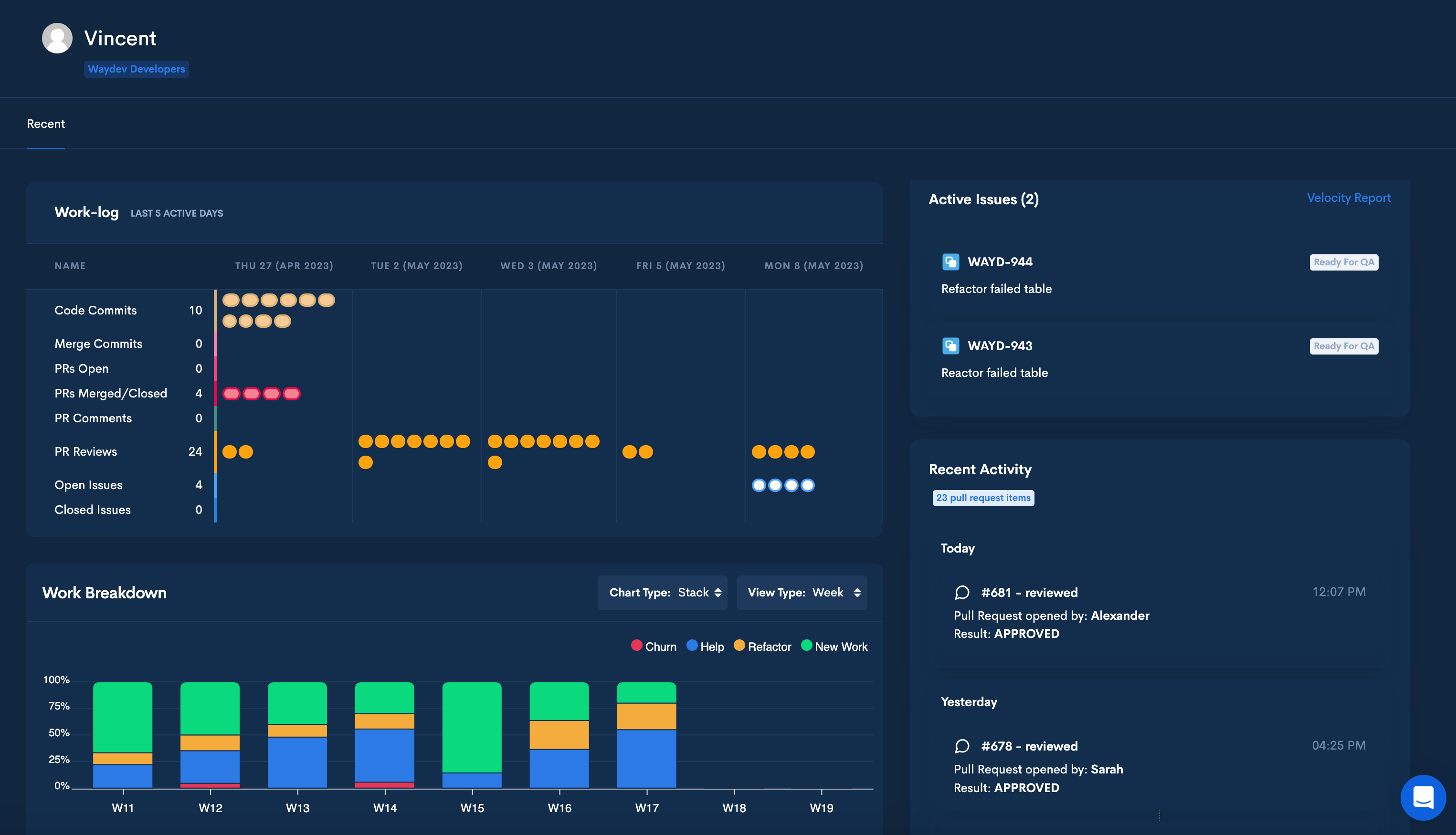 With Developer Insights, you'll gain access to a variety of valuable reports, including an individual Work-log, a detailed Work Breakdown, an Active Issues list, a Recent Activity list, a Pull Request Activity list, and a Recent Risky Commits list. These reports are designed to help you quickly identify any potential issues or areas for improvement while also allowing you to celebrate your team's successes and achievements.
DORA Metrics: New Advanced Settings
Our latest update introduces Advanced DORA Metrics Settings, allowing you to choose the deployment and failure definitions for each specific repository, application, or integration.
With this added flexibility, you can tailor your DORA metrics setup to better align with your team's unique needs and workflows, giving you deeper insights into your development process and helping you identify areas for improvement.
When using Waydev's API to send data, you can only view data from the moment you establish the connection. However, when retrieving data through the branches, you will have access to data from the beginning of the repository.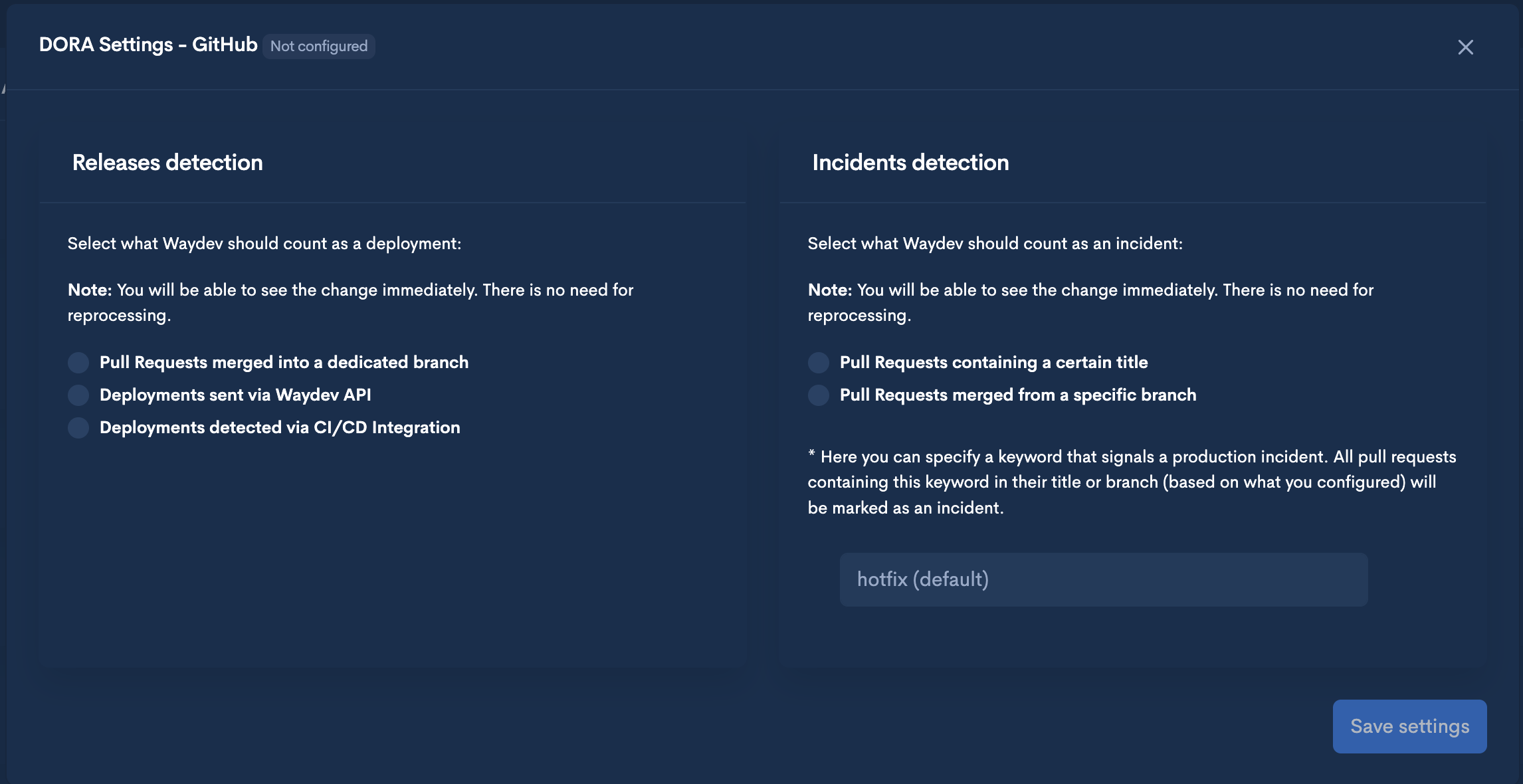 DORA Metrics: Discover the New, User-Friendly Design for Visualizing Your Metrics in Waydev 
Experience the enhanced visibility of DORA Metrics with our latest update! Now you can view all the graphs at the same time, thanks to our four separate widgets on the DORA Metrics page. Customize your view by choosing to display the graphs as bars, stacks, or areas, and select whether you prefer to see the metrics by weeks or months.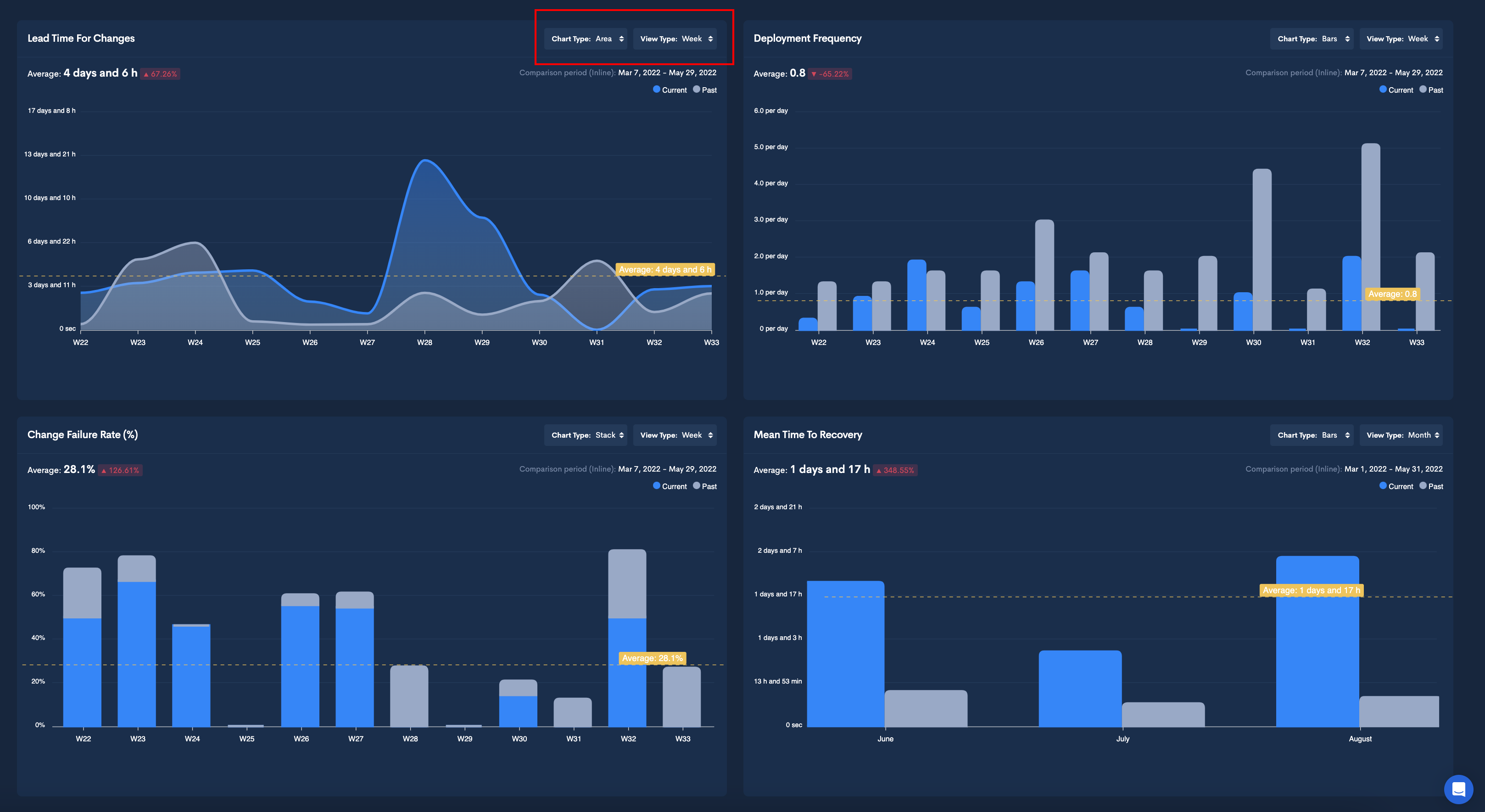 Setting KPIs For Software Development Teams As An Engineering Leader – Article in Forbes
It's important to track, measure and assess the performance of your software development teams as an engineering leader. This way, you ensure you'll develop the highest quality product. This approach will help your team become more efficient and also help you generate substantial benefits in the long run. Read more about setting KPIs as an engineering leader in the latest article Valentin, our CTO and co-founder, published in Forbes.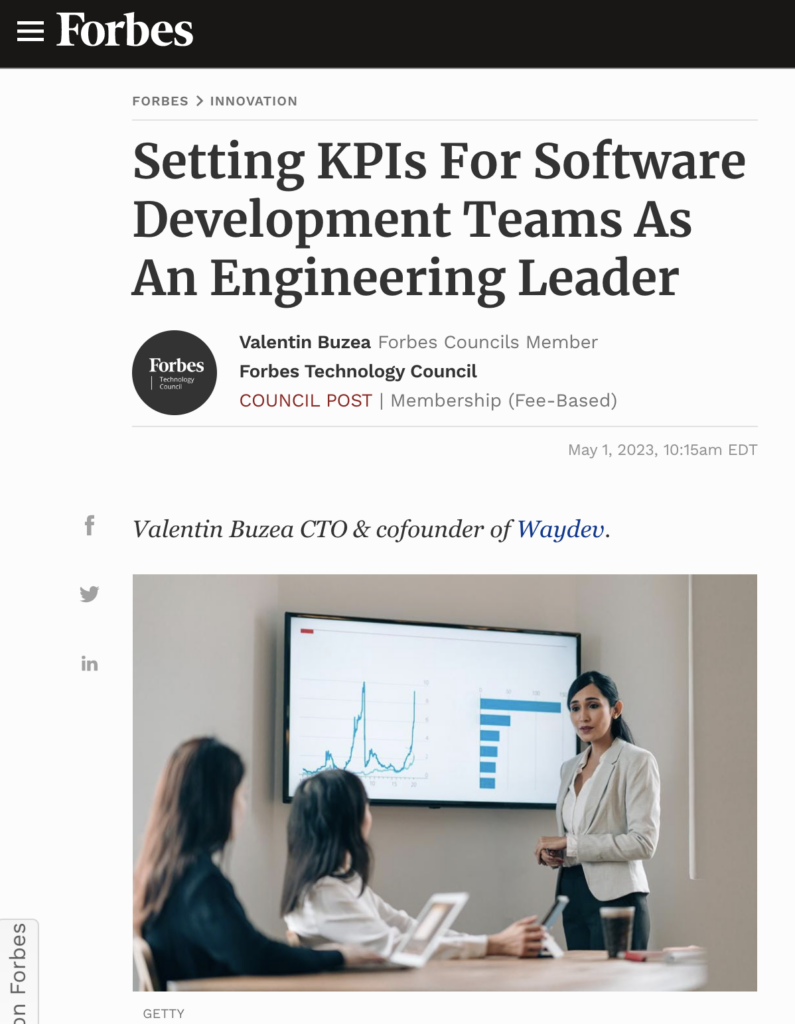 How to Measure Developer Experience: A Guideline to 9 Essential DX Metrics 
Developer Experience refers to how developers feel about the tools and platforms they use to build, test, and deliver software. Being able to measure DX is crucial to understanding how DX impacts productivity and efficiency, and it's also vital to find ways to optimize it. Read more about DX and the metrics to track to improve Developer Experience in our latest article.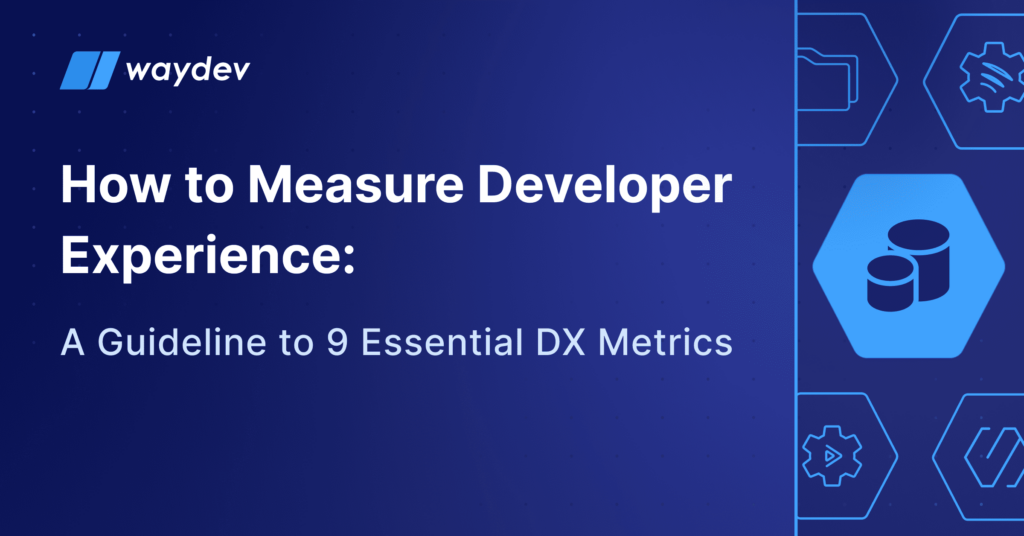 Software Delivery Excellence Metrics – How to Identify and Use Them to Scale Your Business
Delivery excellence is a cultural framework that refers to continuously improving your processes to deliver the best value to customers. Delivery Excellence derives from the Lean enterprise, and it's a customer-focused approach to managing software development projects. Learn more about software delivery excellence metrics and how to identify and use them to scale your business in our latest article.